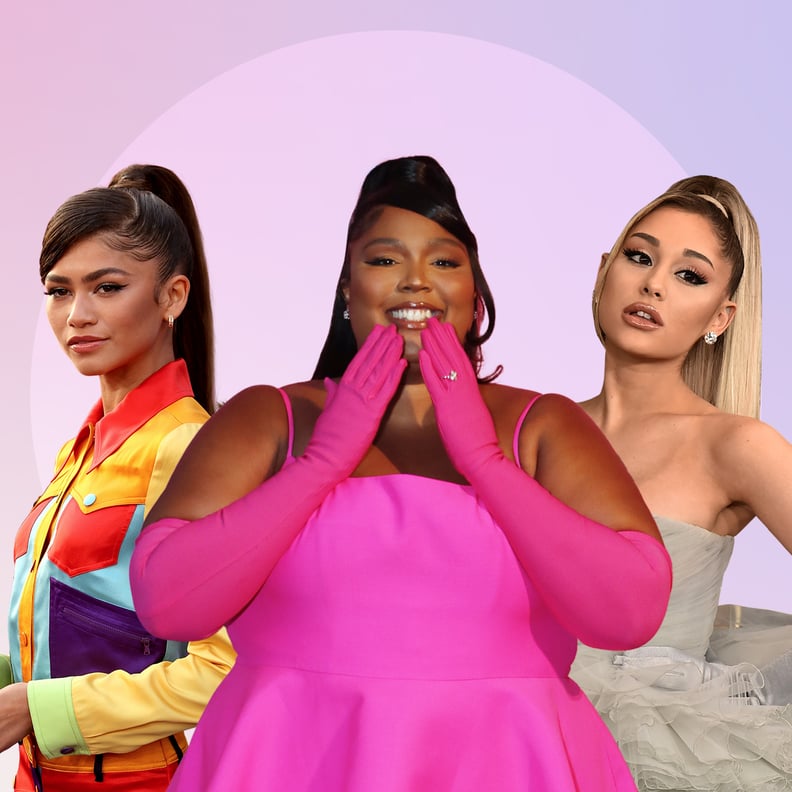 Getty Kevin Winter | Anna Webber/ David Crotty and Photo Illustration: Michelle Alfonso
Getty Kevin Winter | Anna Webber/ David Crotty and Photo Illustration: Michelle Alfonso
If you're looking for a new hairstyle trend to add to your rotation for fall and beyond, you have options — from effortless claw clips to sleek supermodel buns and the classic '90s blowout. Our personal favorite, however, is the trendy Barbie ponytail.
Inspired by the iconic doll's extra-long updo hairstyle, the Barbie ponytail has been around for quite some time, with roots dating all the way back to the 1960s. A modern take was then repopularized in the 1990s, and now, the upcoming "Barbie" movie starring Margot Robbie and Ryan Gosling has put the It doll — and her beauty looks — back on the map with the Barbiecore trend.
The look is characterized by two key details: high placement on the top of the head and its bone-straight pony with a flipped-up end. It's also often paired with a swooped side bang and a mirror-like liquid finish. In addition to Barbie herself, stars like Ariana Grande, Rihanna, Jennifer Lopez, and Lizzo are all big fans of the hairstyle, having worn it on and off the red carpet.
"Wearing a snatched high ponytail is perfect for fall," celebrity hairstylist Becca Mader tells POPSUGAR. "Showing off your cheekbones and getting hair off your shoulders is perfect during sweater weather." The look is an easy top contender for holiday hairstyles, fitting in just as well at a family Thanksgiving gathering as it does at a New Year's Eve party with friends. The sleek updo is polished yet still fun.
Ahead, get more inspiration for the Barbie ponytail trend.
Bella Hadid's Barbie Ponytail
Ariana Grande's Barbie Ponytail
Vanessa Hudgens's Barbie Ponytail
Wavy Extra-Long Barbie Ponytail
Barbie Ponytail With Face-Framing Bangs
Barbie Ponytail With Laid Baby Hairs