At some point in our lives, we all experience a desire for a big hair transformation that you just can't shake. For some, it's a drastic bob haircut; for others, it's a major color change. From the moment it hits you until you finally find yourself in the salon chair with foils in your hair, it's all you can think about. If this craving to switch up your look is what leads you to make your first professional hair-coloring appointment, you'll want to do a little research beforehand.
There are a lot of factors to consider: Where do you go? What type of color process do you get? What about the color itself? First, beauty is supposed to be fun — so have a little fun with it. That's what Marris Ambrose, color director at Julien Farel Restore Salon and Spa, wants all of her clients to remember above all else.
To help you prep ahead of your appointment, we're answering all of your first-time hair-coloring questions here.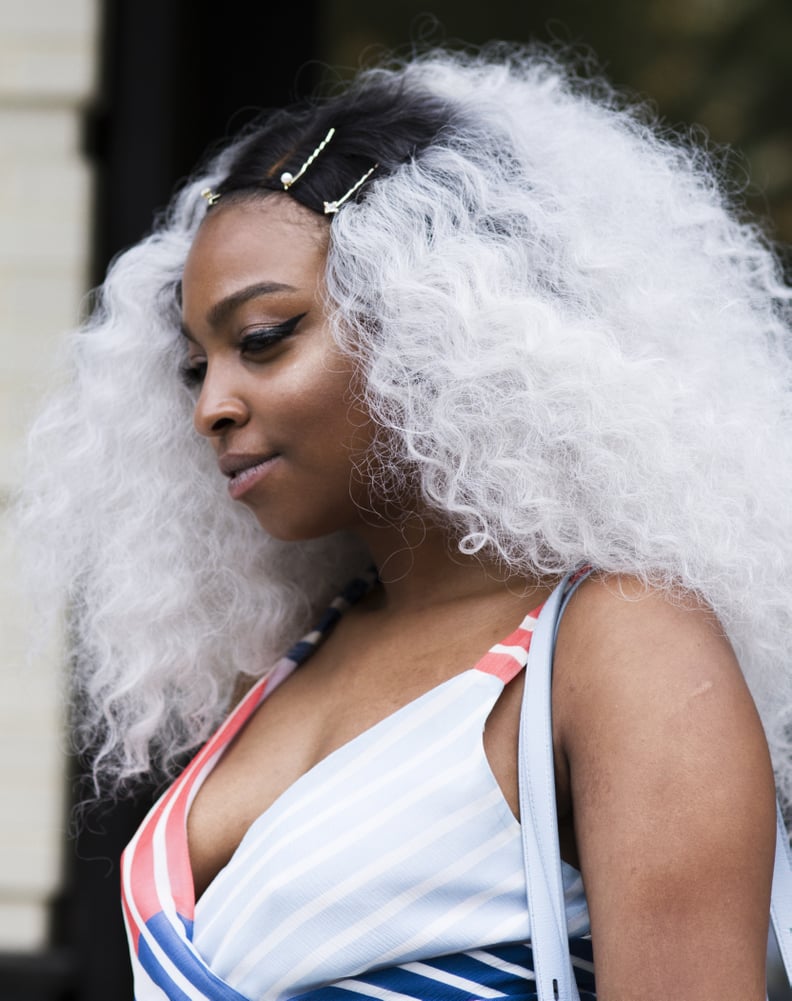 How Should You Prepare For Your First Hair-Color Appointment?
It's simple: come prepared with pictures and an open mind. Whether you're a first-timer or not, getting a simple cut or a full head of color, you should always come prepared with photos. It's the easiest way to communicate with your stylist what you want — or what you don't want.
Still, that doesn't mean you'll be leaving with exactly what's pictured. "Keep an open mind," Ambrose said. "Your colorist will likely have some helpful suggestions." This could be anything from explaining why that color process may not work on your hair texture to adjusting the shade ever so slightly to better fit your skin tone.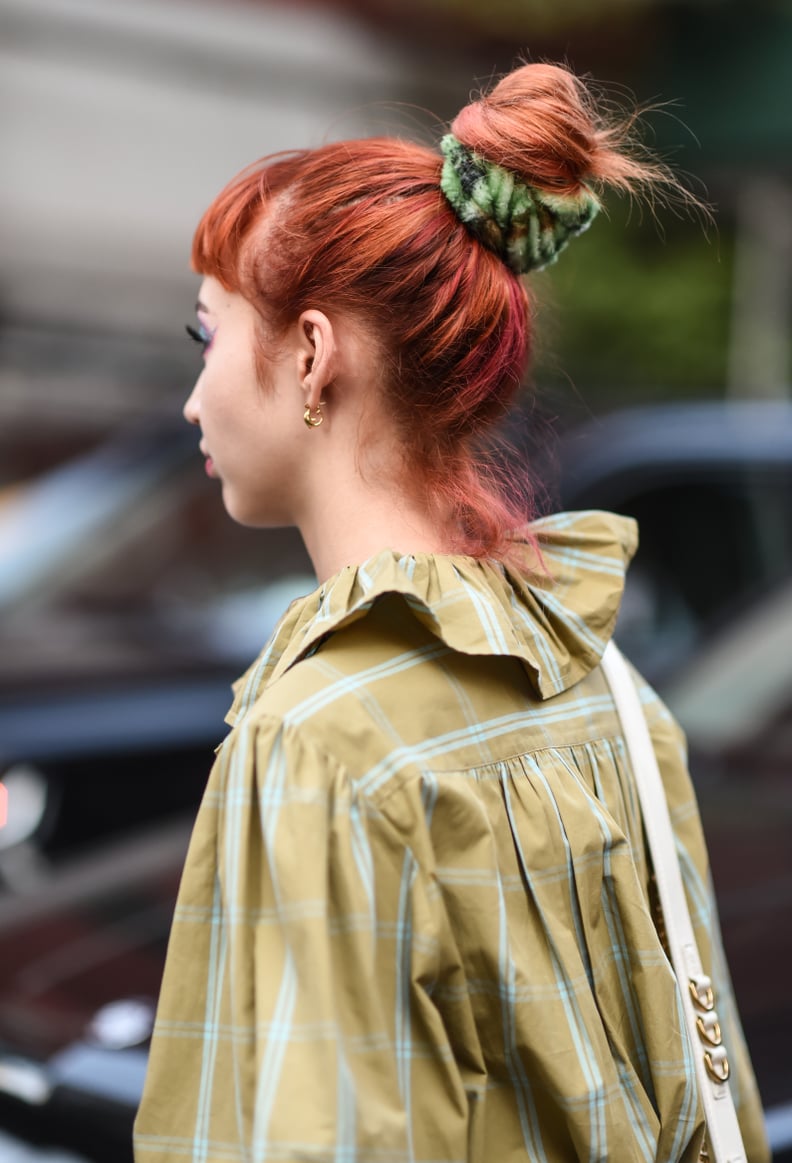 What Are the Different Types of Hair-Color Services?
Part of preparing is knowing the terminology. There are a lot of hair-coloring services out there, but these are the most common techniques. When it comes to coloring your hair all over, there are two terms to know: single and double process. A single process refers to color being applied to the whole head to create a new base, whereas a double-process color first involves lightening the hair (usually with bleach or pigment) before adding the new hue.
With highlights, there are a few terms worth knowing. Ombré is when the hair fades from one color at the roots to a different color at the ends. Balayage is similar to ombré in that it uses a gradient effect, but in this case, the color is painted on freehand for a feathered look. Highlights are when pieces of hair are dyed a lighter color to add dimension, usually with foils. On the other hand, lowlights add a darker pigment into the hair to add dimension.
What's the Most Common Misconception About Getting Your Hair Colored?
No matter what beauty treatment you're getting, you should know that you can always switch if you don't like it. "One of the most common misconceptions is that once you start, you must continue to into the unforeseen future," Ambrose said. "There are subtle techniques with highlighting and color that grow in very gracefully."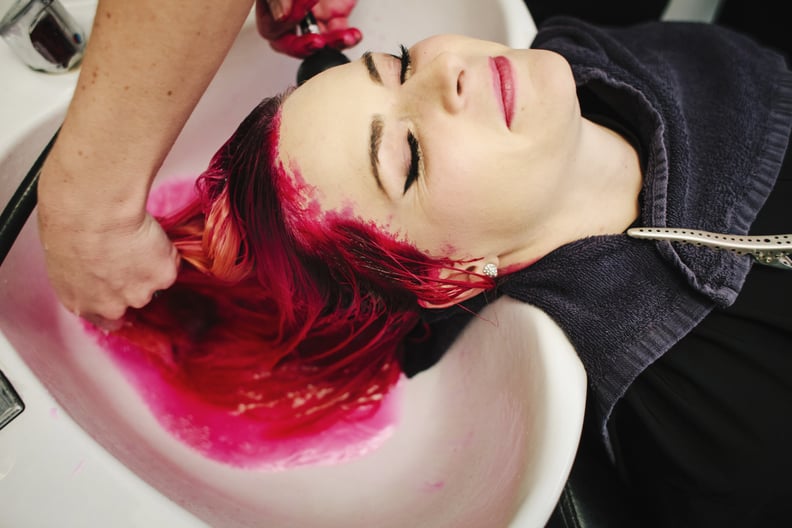 How Much Damage Does Color Do to Your Hair?
One thing that often comes to mind when you think of hair coloring is the damage it causes to your hair, but that's where the professional comes in. "Your colorist is there to make sure that there is no damage to the hair," Ambrose said. "You may have an idea for color that is not suitable for your hair. Your colorist will give you options that will preserve the integrity and health of your hair." This can mean different things. For example, if you naturally have dark hair and are trying to go blond, your stylist might recommend undergoing multiple treatments. "Occasionally, it's best to achieve a look slowly over time, particularly if you are going much lighter."
How Long Should You Prepare to Be at the Salon?
"The color can usually be done in an hour to one hour and a half," Ambrose said. Sometimes, if you're making a superdrastic change — like going brunette to blond — it can take even longer. "It's important to allow time after to follow up with styling or a cut." So if your hair typically takes an hour to be cut and styled, set aside at least an extra hour on top of that for coloring.
Much Does a Hair-Color Appointment Cost?
A number of factors can affect the cost of your hair-color appointment. Where you live, the type of process you get, and even the level of experience of your colorist can play a role.
How Much Should You Tip For Hair-Color Services?
Like the cost, tipping is also subjective. A good rule of thumb is to tip 20 percent of the total cost of your service. If multiple people have a hand in the process, be prepared to tip each stylist and colorist. When it comes to tipping washers and assistants, the choice is up to you, but $5-$10 is appreciated.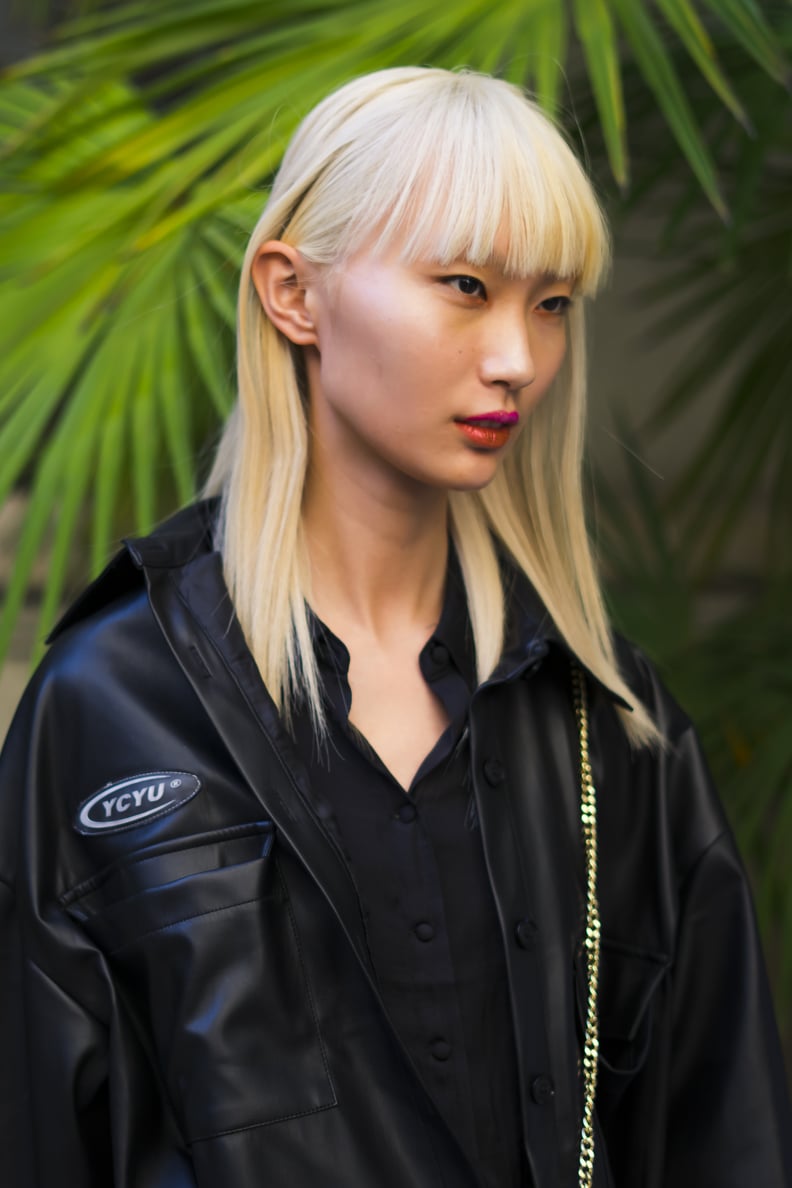 What's the Easiest and Hardest Color Treatment to Maintain?
Depending on the color process you get, maintenance can be a very light lift or a full-on commitment. "Subtle changes and highlights, in particular, are low maintenance," Ambrose said. "A dramatic departure from your natural color will require more maintenance. For example, if you are a brunette and transition to a vibrant red, you will need to visit the salon every four to six weeks." But if that's the look you want and your schedule allows for it, go for it.
How Should You Maintain Your Color Between Salon Visits?
To extend the just-left-the-salon look, there are a few products you'll want to stock up on. Look for shampoos and conditioners designed for color-treated hair, as well as special hair masks and styling products to preserve the look of your color.