Single-Process vs. Double-Process Hair Color
Definition: What's the Difference Between a Single- and a Double-Process Color?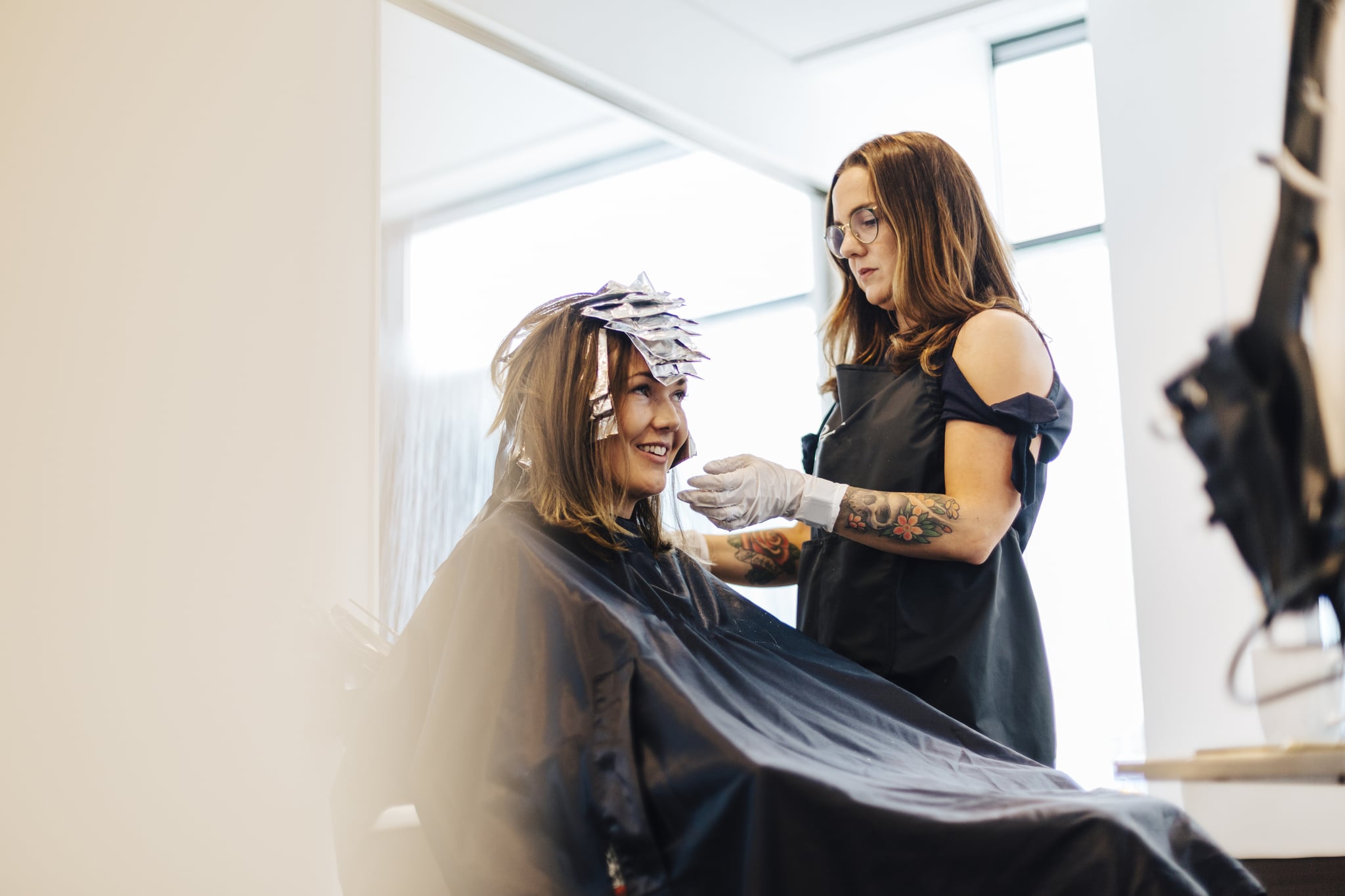 Image Source: Getty / Folio Images / Folio
Say you're at the hair salon looking over the color treatment service menu and you get a little puzzled: should you get a single-process color, or should you go for the double-process color? To make that decision, you need to know what the difference is between the two color treatments.
Ahead, we're breaking down what a single- and a double-process color do to your hair, so you can pick the right one for you.
Single-process will probably take a little less time and save you a few pennies.
What's a Single-Process Color?
Single process means that a new color or toner is applied all over your head to create a new base color. The hair is lifted and deposited in one easy step. This means it takes a lot less time than a double process and typically is more cost-friendly, too. It's the most common color treatment out of the two and is wonderful for covering grays and adding shininess to dull hair. Plus, it's also great for the home hair colorist.
What's a Double-Process Color?
Double process is typically used when lightening hair by more than two shades. First, the hair is bleached to remove natural or colored hair pigments. Then, pigment is added into the bleached or lightened hair to create the desired shade. To avoid damage to the hair, leave this one to the professionals and visit a hair salon.