I Got Hypnotized to Cure My Longtime Nail-Biting Habit — but Did It Work?
It isn't every day that I find myself in a dark conference room at work, my eyes closed, repeating things like, "Good job, little Kelsey." But alas, this is precisely where I was one month ago, intermittently talking to myself as a voice on my computer guided me deeper, deeper, deeper . . .
I can assure you I'm not crazy; rather, I was getting hypnotized via video call to cure a compulsive nail-biting habit I picked up at age 5 — one that's defied 23 years of gross-tasting polish, gloves, and hand-sitting. (OK, maybe the notion is a little crazy, but hear me out.) Hence why Grace Smith, master hypnotherapist and author of Close Your Eyes, Get Free, had me address my younger self, when I first adopted the fixation.
Most people experience 90 percent improvement after six hypnotherapy sessions.
To be clear, I had never tried hypnotherapy before. My first session took me by surprise, mostly because it was completely unlike the movies. There was no waving a pocket watch in front of my face; no zombie-like trance. I simply shut my eyes and relaxed, while Smith cooed me to an altered state of human consciousness. It's highly effective too: she assured me most people experience 90 percent improvement after six sessions alone. So was I hopeful it would work? Yes. Hesitant? Hell yes.
The first course of action was to make my nail-biting conscious, which followed pinpointing the root of the problem (stress) and addressing when I tend to bite (during deadlines or after one too many cocktails). Then, we designated a replacement I could bring to my mouth whenever I get the urge (water). "The body thinks that by biting your nails, you're releasing stress and anxiety, which isn't actually true," Smith said. "The water is there to relax you."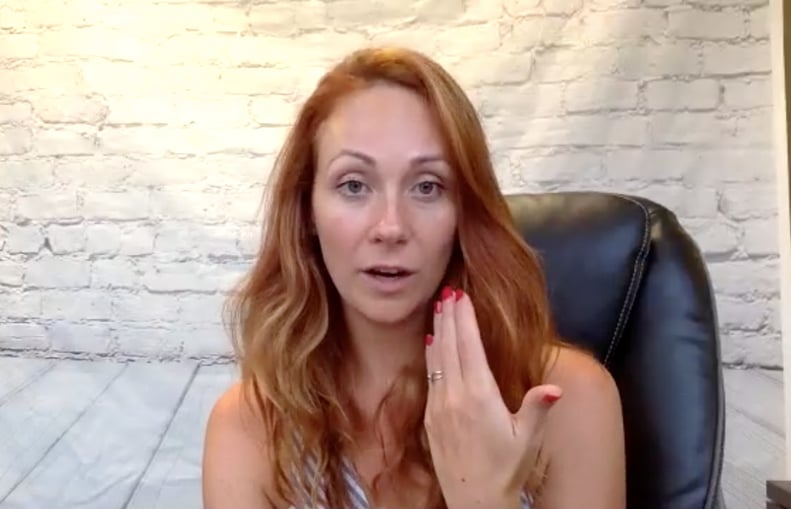 If video conferencing a hypnotherapy session sounds weird, that's because it is. Yet, in between floods of email pings to my inbox and shoddy internet service that interrupted my thoughts, I did reach a relatively relaxed state of mind — almost as if I were watching a movie directed by Smith and I was the lead. "Repeat after me," she echoed in the background. "I am safe. I am calm. I choose to be here." And so I did.
Later that night, I bit the nails on my pointer and pinkie fingers until they nearly bled.
We covered the same basics: breathe deeply, find your happy place, instruct 5-year-old Kelsey to sip on water at every urge to bite.
"Everybody is different," she explained during our next video call the following week. Some people find success after a single session, while others need more. Frankly, by the time we had our second — which took place at 9 p.m., while I was lying in bed — I had already been awake for 16 hours. I was just worried I'd fall asleep when I was asked to close my eyes.
Still, we covered the same basics as our first session: breathe deeply, find your happy place, instruct 5-year-old Kelsey to sip on water at every urge to bite. Surprisingly, however, my overtired state actually helped me relax: by the three-minute mark, I found myself sinking into an alternate universe, floating around as I so pleased.
I must have fallen asleep when the call ended, because I woke up two hours later, confused. It's hard to say whether it was the result of the hypnosis or my lack of sleep from the night before, but that evening I slept more soundly than I ever had before.
The next day, I opted to get my nails done in an effort to boost my odds of kicking the habit — not that I truly needed it. Over the next three weeks, any time that I found myself reaching my hands up toward my mouth, I'd pause. It wouldn't stop me from nibbling on the nail, of course — and I certainly never thought to reach for water, probably because I can barely remember to keep a bottle at my desk — but I never bit down, and I think it's because I was finally becoming aware of what I was doing.
I'm also aware that curing a long-standing habit won't happen overnight, so I'll be booking another session should I ever fall off the nail-biting wagon. Like building meaningful relationships or growing a plant, all good things in life take time. As long as it's not another 23 years, that sounds just about fine to me.