Germaphobes have long side-eyed makeup testers, even before a global pandemic shuttered beauty retailers' doors around the world. Communal lipstick used by 138 other people!? No, thank you very much. Still, for most people (86 percent, according to a study by Base Beauty Creative Agency), sampling a beauty product before making a purchase is a critical component of in-store shopping. How else can you know for sure how well a foundation or moisturizer works with your skin tone and type without physically trying it on for size?
That, amid the recent store reopenings across the country in the last few weeks, seems to be the million-dollar question.
The problem? Despite the strict parameters around store hygiene procedures, there is no set guidance from the US government for beauty retailers on what to do about product samples. That means companies are left to weigh their options individually, keeping in mind that consumers have adopted a newfound focus on cleanliness.
"This is the thing that I'm working through the most, because how are people going to test beauty products before they buy them?" said Jess Richards, founder of Brooklyn-based retailer SHEN Beauty, which reopened this month.
The possible answer: they don't. While avoiding in-store makeup testers completely may not be the answer, retailers are experimenting with a multitude of alternatives. What that looks like across the board is uncertain, but one thing is for sure: change is looming.
In-Store Testers Will Be For Display Only
As a result of sanitary concerns amid coronavirus lockdowns, big-name retailers like Ulta Beauty and Sephora are nixing traditional beauty testers in lieu of display samples as they begin reopening their doors.
"As we reopen our stores, our goal is to provide guests with a safe shopping environment without losing the unique experience of Ulta Beauty," the retailer's chief merchandising officer, Monica Arnaudo, told POPSUGAR. "In-store testers will be for display purposes only, so guests can have a visual sense of color and textures."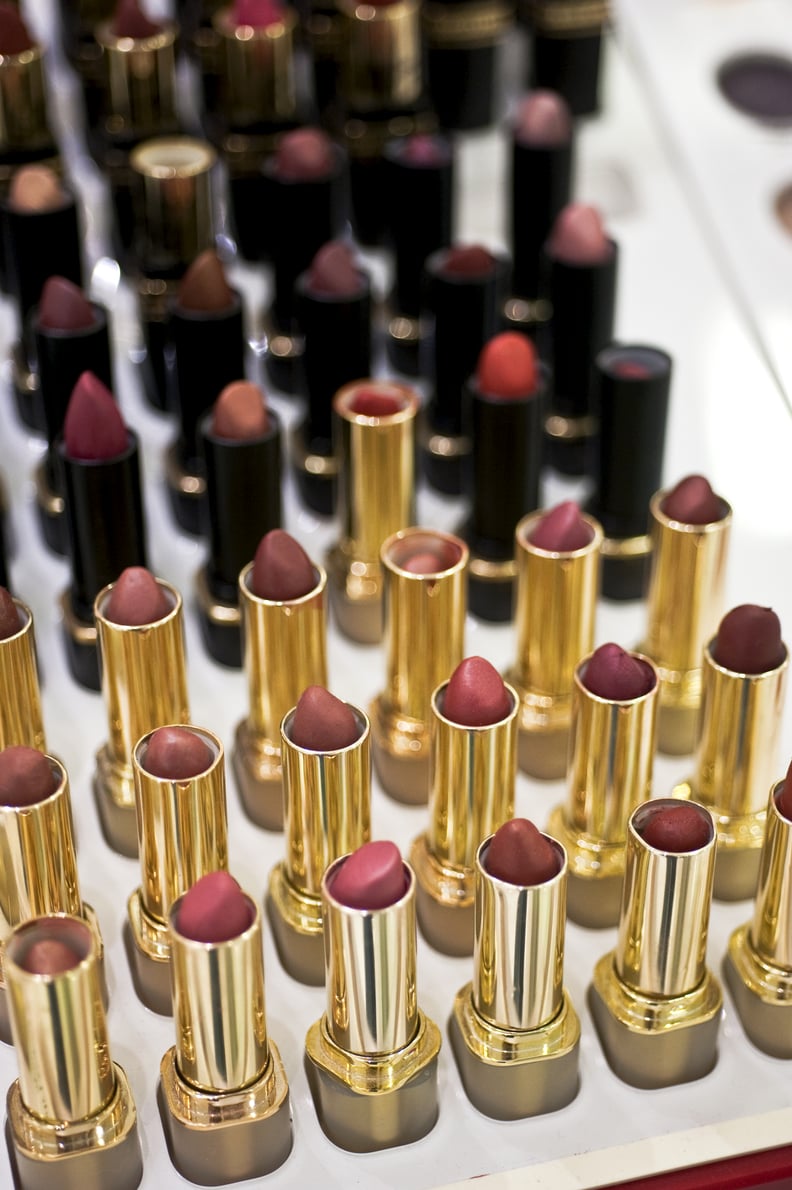 "In-store testers will be for display purposes only, so guests can have a visual sense of color and textures."
A rep for Sephora echoed that sentiment, confirming they will be pulling samples for use "to protect the safety and health of our entire community" for the time being. Ditto for retailer Violet Grey: "We are still in the early planning stages, but expect testers as we know them to go away," said April Uchitel, CEO.
That means physically swatching a new lipstick (or any of the other most popular beauty categories to test, like foundation, eyeshadow, nail polish, fragrance, and moisturizer) will be replaced by other "try-on" mediums — whether virtual or take-home.
Product Sampling Will Get a Makeover
Just because you won't be able to test a product in-store doesn't mean the "try before you buy" structure goes completely out the window — it might just look a little different.
Take Violet Grey's new strategy, for example: "We will work with our brand partners to supply individual sanitized samples," said Uchitel. "While clients may prefer to take them home to try, which could, in turn, impact immediate purchases, it is a much-preferred experience to not being able to try before they buy."
Similarly, Bluemercury CEO and founder Marla Beck said the retailer would be offering three packets of product samples as opposed to physical samples to be used in stores. These are included with purchase, regardless if you order online or pick up at any of its 190 curbside locations. "These are vacuum-sealed packets, varying from face masks and wellness supplements to foundation samples," she said.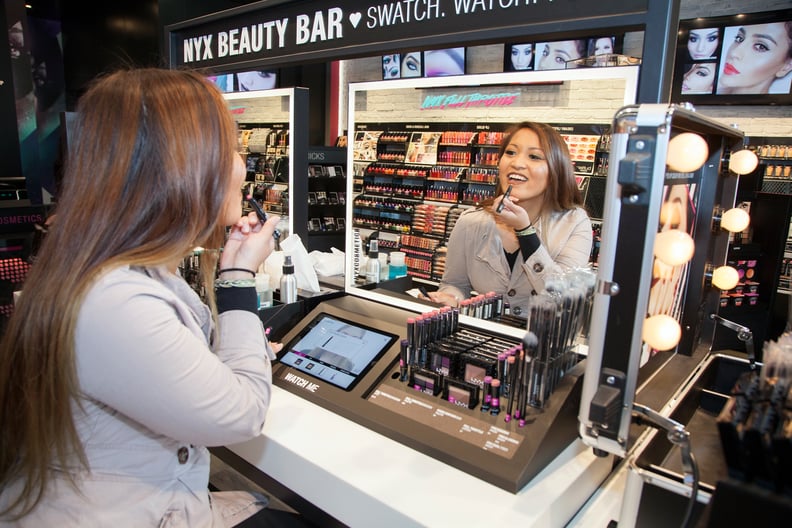 Virtual Try-On Experiences Will Spike
For beauty stores, providing access to makeup artists online is a good first step, but long-term success may just depend on how well they expand their virtual offerings to act as a stand-in for the in-person experience.
Sephora, for example, has an arsenal of digital tools that can help you narrow down the product selection, including a virtual artist. Ulta Beauty has its Glamlab.
"We understand part of the joy of shopping for beauty products is being able to touch, play and explore," said Arnaudo. "While that is not possible in today's current climate, we are excited to introduce guests to Glamlab, our virtual try-on capability within the Ulta Beauty app, if they aren't already using it."
The feature is meant to be used as a safer alternative to in-store testers, letting you swatch everything from eyeshadow and lipstick to hair color before buying.
Certain Categories Will Still Thrive In-Store
While virtual try-ons can certainly help with select purchases, Richards says certain beauty categories — like fragrance — simply require the sensorial experience. The key for retailers, then, will be to figure out what that looks like from an in-store tester perspective.
"I could never buy a fragrance online," said Richards. "It mixes with your body chemistry, you have to experience something, try it on."
The good news is that scent doesn't carry quite the same cross-contamination potential as, say, a lipstick, but whether that's enough to convince consumers — even the non-germaphobes — only time will tell.