How Has COVID-19 Impacted Beauty Shopping? Let Us Count the Ways . . .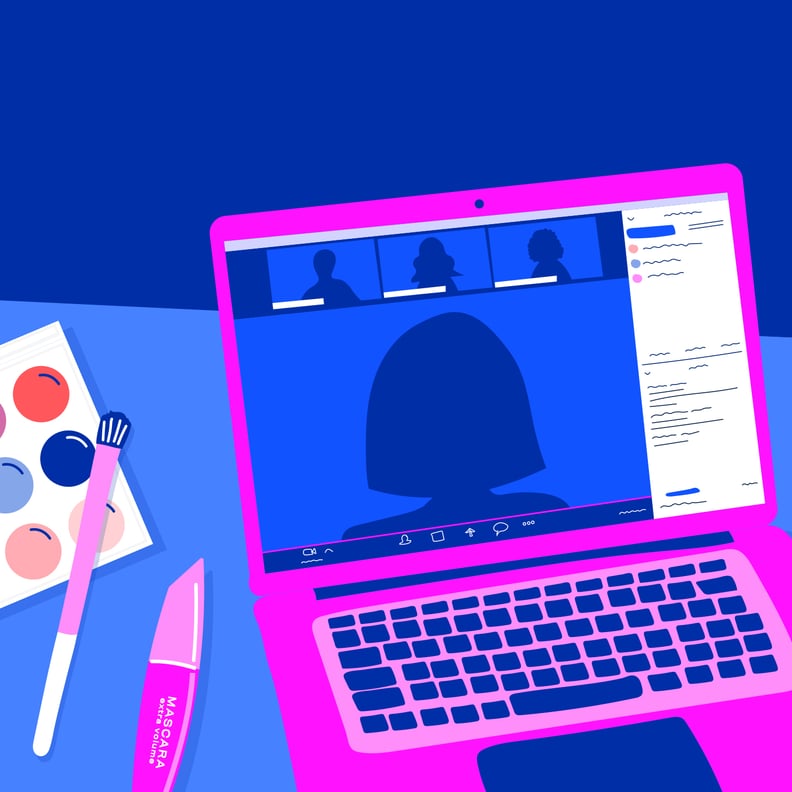 Illustration by Becky Jiras
UPDATE: It's been a few short months since beauty retailers have slowly started reopening across the country, and while makeup sales have continued to plummet amid the pandemic — seeing an overall decline of 52 percent in the category, according to NPD data — shopping as a whole is still going strong. It just looks a little different.
In fact, most of the trend predictions included in this report ahead remain right on par with what we've been seeing of late, so keep scrolling to learn more about what you can expect. What the world of beauty shopping will look like in 2021 and beyond, however — well, only time will tell.
This story was originally published on May 12.
Some 58 days ago, online shopping was merely a novelty; a convenient substitute to getting your butt off the couch on Sundays to peruse the aisle of concealers at Sephora. The most action it required was a few flicks of your mouse, and the click of a button.
Fast forward to today, and half the country's beauty stores remain temporarily closed to stop the spread of the novel coronavirus, many for the foreseeable future. For weeks, the world as it was had to adjust to the internet being the only way to buy beauty products. As a result, ecommerce saw a 68 percent growth in year-over-year revenue through March and April.
In the other half, and right at the brink of a collective carpal tunnel, beauty retailers are slowly starting to reopen. Even Ulta Beauty is opening 180 stores this week, with state-by-state restrictions in place. There will be some tangible differences, of course: all employees must wear facial mask coverings and enforce six feet of distance, but what they do about in-store testers, where they place the hand sanitizer, and whether they install plastic shield guards at the registers are all factors for consideration. The quiet shuffle of relief in getting back to a sense of normalcy thumps right alongside the fear.
Logistically, mass uncertainty in terms of safety, sanitation, and best in-store practices loom. It begs the question: will people really flock back to retailers so soon post-COVID 19 — and, if they do, what will the beauty experience look like? If they don't, how will demands for online shopping shift? The answer, it seems, isn't so cut-and-dried. Still, experts have some ideas.
Beauty Shopping Prediction: Custom Experiences Will Soar
"We've already seen changes in the ways people shop for beauty and know this will continue to evolve."
One thing is for sure: the move to digital won't end when stores reopen — and that's a good thing. In fact, according to a recent survey by Influenster, nearly 24 percent of people admitted they wouldn't be comfortable buying beauty products in-store even after they open. Around the world, retailers in countries like Australia consider shifting to online-only business models. In the US, companies are experimenting with new, custom-driven ways to shop. For cosmetics stores, that might mean providing access to makeup artists online or expanding virtual offerings that act as a stand-in for in-person beauty appointments.
"Obviously, our retail store had to temporarily shut its doors, but our retail team is still working from home and being really creative with Instagram Stories or webinars on their phones," said Carly Narva, vice president of merchandising for beauty retailer Violet Grey. Many brands are also leaning in to tech with try-on tools.
"We've already seen changes in the ways people shop for beauty and know this will continue to evolve," said Monica Arnaudo, chief merchandising officer at Ulta Beauty. "Our ecommerce business remains strong, [and] we also offer guests the opportunity to virtually explore, try on, and test colors and shades with Glamlab, our virtual try-on experience found on the Ulta Beauty app."
Other companies are rethinking how they communicate with consumers, personalizing daily or weekly interactions via text messages. Brands like Supergoop and Tarte Cosmetics, according to Glossy, saw a 53 percent increase in people signing up for texts.
Beauty Shopping Prediction: Contactless Interactions Will Rise
In that same vein, beauty products are getting kicked to the curb — for pickup. "Right now, we're seeing many businesses trying to stay afloat by offering curbside pickup, online orders, and contactless delivery," said Margeaux Hamrock, co-owner of Salon Wire in Long Beach, CA, and a founding member of The Beauty Coalition.
Nordstrom, for example, has started rolling out contactless curbside pickup at select stores where local regulations allow. Bluemercury plans to offer the service at 115 locations only during limited hours by the end of May. Ulta Beauty is perhaps the largest beauty store offering curbside pickup, at 700 of its 1,200-plus locations, even in areas where retail reopenings are permitted.
"Our newest way to shop, Curbside Pickup, was launched so guests can get their beauty essentials conveniently with limited contact," Arnaudo said. "The service is an extension of our already popular Buy Online Pick Up in Store offering, and we are rolling out to Ulta Beauty stores across the country as we are able."
Beauty Shopping Prediction: Self-Care Will Take Center Stage
Many brand owners and beauty buyers we spoke with have also noticed an impending theme in online sales these last few weeks: the emphasis on self-care. It's one that's percolated for the last year but has boomed even more with people spending more time indoors.
"Our business is 70 percent skin care, and that hasn't changed," Narva said. "If anything, it's grown like crazy since COVID. People are at home with more time than ever that they can now give to a full facial routine they wouldn't have been able to before." More specifically, Noah Rosenblatt, the president of Space NK's US business, said face masks and moisturizer have seen a "significant, triple-digit increase during this pandemic."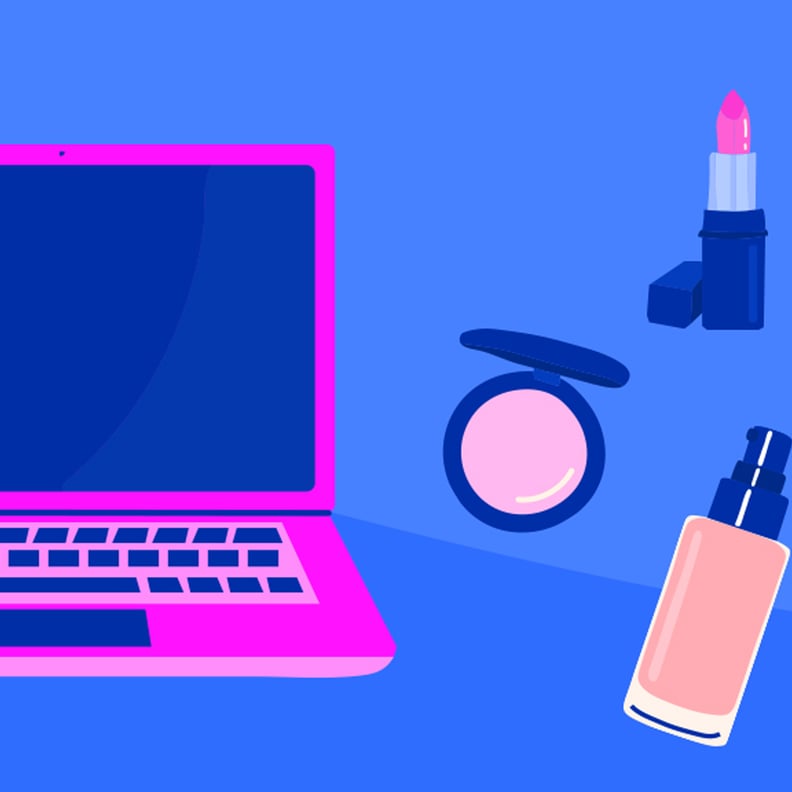 The spike in skin-care sales is one that Jess Richards, founder of Brooklyn-based retailer SHEN Beauty, can certainly echo — with one defining successor: "Home scent has become number two," she said. "People are wanting to burn candles, take time for themselves, and enjoy their environment at home."
This also translates to retail stores. Take CVS, for example, which announced an expansion to its "Calm & Comfort" section at 4,500 of the mass-pharmacy chain's doors, which will feature products like anxiety-reducing supplements and aromatherapy to address stress and mental well-being.
"Self-care is important to everyone right now, and I foresee it staying in the forefront for a while as the world adjusts back to some semblance of normalcy," said Chelsea Scott, the co-founder of K-beauty e-tailer The Beauty Spy.
Beauty Shopping Prediction: Product Testing Won't Look the Same
Despite the strict parameters around store hygiene procedures being discussed among beauty retailers, there is no set guidance on what to do about product samples from the US government, which means nobody really knows what the future holds — we just know it won't ever be the same.
"This is the thing that I'm working through the most, because how are how are people going to test beauty products before they buy them?" said Richards. "Because people are touching them. People are experiencing them. You're getting your makeup done. You might be getting a facial. People are touching you. That is something I'm definitely concerned about."
Virtual try-ons can certainly help with that for purchases like lipstick, but Richards says certain products — like fragrance — simply require the sensorial experience.
Still, this newfound focus on cleanliness will likely drive more sanitary initiatives across the board, both from brands and shoppers. An example? L'Occitane launched its Duolab skincare device custom-creates a moisturizer from encapsulated airtight pods that are clipped into it. The blending happens inside the tool — meaning the formula never comes in to contain with air until you apply it to your skin.
Beauty Shopping Prediction: Eye Makeup Sales Will Boom
As it stands now, most states will require people wear face masks in public for the foreseeable future. That means the only facial feature outwardly visible will be your eyes — hence the projected rise in popularity in that department.
The results of such are eminent. Mascara sales, for example, are up 275 percent, according to a COVID-19 Commerce Insight report by Emarsys and GoodData. Eyelash extensions are up 195 percent.
"We can also, perhaps, put this demand down to the 'lipstick effect,' where in times of hardship and crisis, consumers purchase low-value luxury items to help them get through the situation," said Alex Timlin, senior vice president of verticals at Emarsys, who has been analyzing the data. "At the moment, the only way they can buy is online."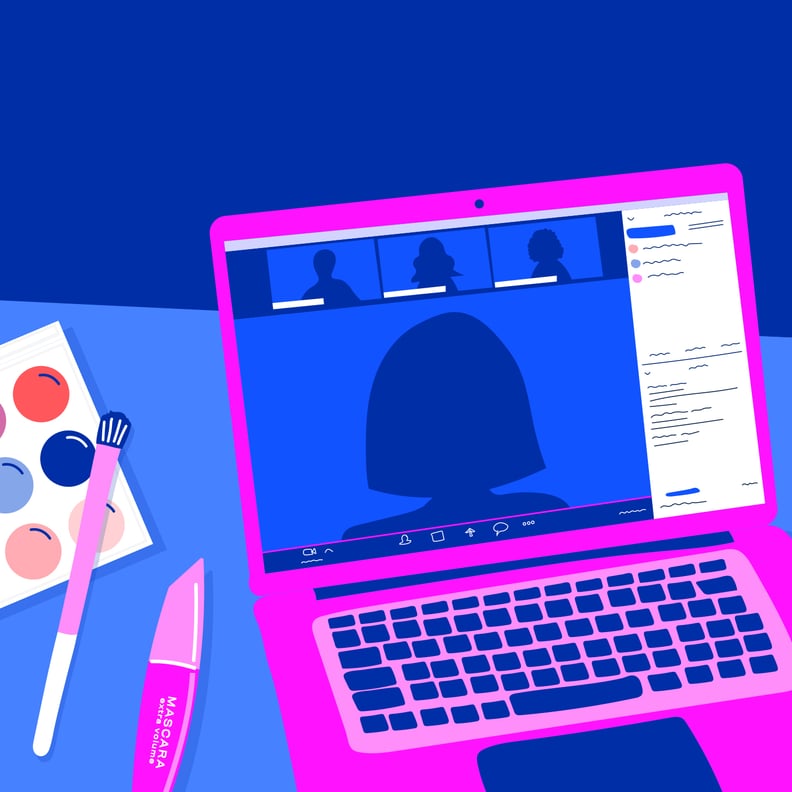 Beauty Shopping Prediction: Hair Products Will Continue Flying off (Virtual) Shelves
No celebrity hair tutorial will replace your hairstylist or colorist, but in the months without professional services to lean on, people were forced to become more well-versed in at-home beauty maintenance. This ultimately changed what people were searching for.
"While in the past, shopping for beauty online was more tailored to replenishment, it has started to become more of a discovery portal," said Beth Santos, the vice president of merchandising at Dermstore. "We will likely see that shift accelerate because of the pandemic."
"We can also, perhaps, put this demand down to the 'lipstick effect,' where in times of hardship and crisis, consumers purchase low-value luxury items to help them get through the situation."
There's no category that's seen a bigger shift of late than hair care. For many online retailers — including Dermstore, which, according to Santos, saw three times more sales this year than it did last — product demand has been through the roof. "Since COVID came rumbling down, we've all seen hair care take the forefront because hair salons have been closed," said Narva.
Arnaudo echoes that sentiment when it comes to Ulta: "Interest and experimentation in do-it-yourself categories continues to show strength with the increased popularity in products like at-home hair color, both root touch up products and temporary hair color in vivid shades."
Beauty Shopping Prediction: Online Reviews Will Be More Important Than Ever
The issue of fake beauty reviews has been a concern of online retailers for years, but the recent influx of foot traffic to websites (combined with the devastating rise in unemployment numbers) makes spreading the good word on products actually worth purchasing all the more important.
"There is no replacement for firsthand knowledge and personal recommendations," said Rob Gross, cofounder and COO of Fakespot, a platform that uses data extraction and algorithm engines to detect unauthentic reviews. "Always stick with the brands you know and trust recommendations from your friends who have actually spent their hard-earned money and used the product. This reduces the bias from paid reviewers and usually gets you something that you would like."
Where you put your authentic review is now being spread across platforms, too. "We've seen a spike in sales because of TikTokers seeing [a product] on our page, buying it and posting real reviews on their pages," said Scott. "TikTok has allowed us to tell our story to a new audience of shoppers that we haven't engaged yet and let me tell you, they are very engaged."
Putting your opinion out there on social media will be equally important for brands: "This process has shifted to be much more social media and digital-focused since the pandemic hit," said Rosenblatt. "We are still listening to our customers and their needs and wants through our customer service representatives, but we are always looking at trends we see online and how they can be adapted into our sites."
POPSUGAR aims to give you the most accurate and up-to-date information about the coronavirus, but details and recommendations about this pandemic may have changed since publication. For the latest information on COVID-19, please check out resources from the WHO, CDC, and local public health departments.