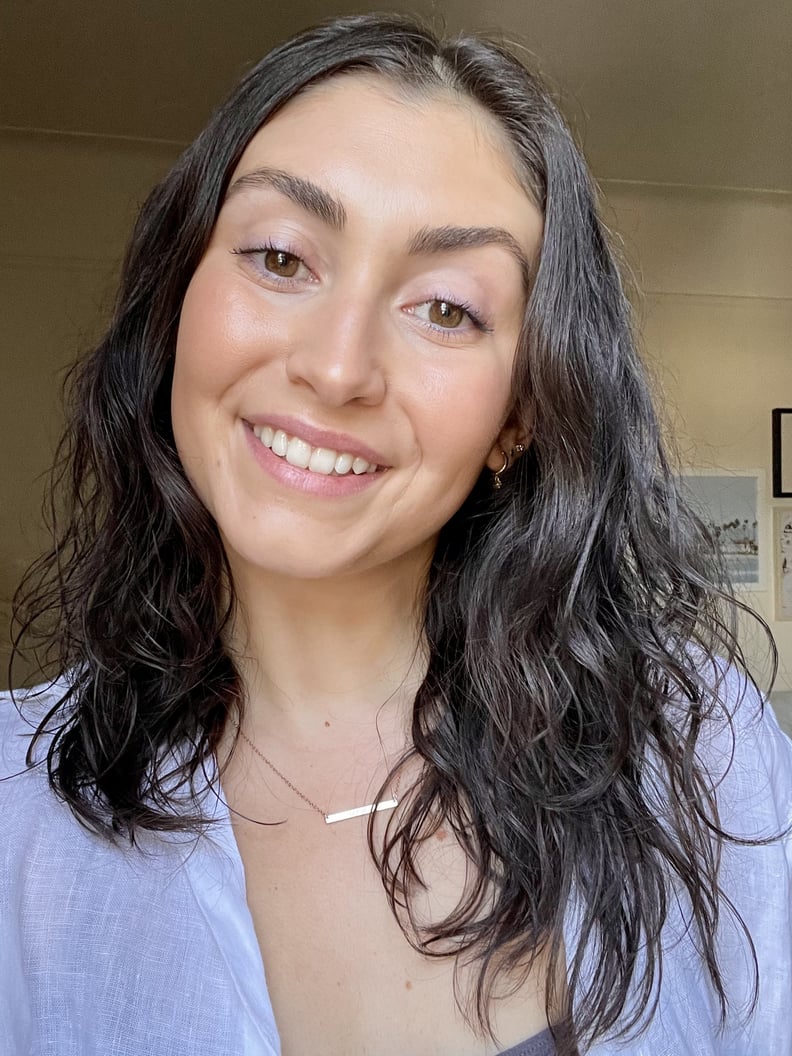 POPSUGAR Photography | Jessica Harrington
POPSUGAR Photography | Jessica Harrington
As POPSUGAR editors, we independently select and write about stuff we love and think you'll like too. If you buy a product we have recommended, we may receive affiliate commission, which in turn supports our work.
Johnathan Van Ness launched a hair-care brand called JVN.
JVN features 10 products, including shampoos, conditioners, and styling treatments.
The brand's Complete Air Dry Cream is designed to give you light hold and soft volume.
Jonathan Van Ness, one of the beloved five members of Queer Eye, officially launched his own beauty brand called JVN. The hairstylist's namesake brand hit the market on Aug. 31 with distribution at Sephora, and I got my hands on samples of the entire 10-piece collection to test.
The JVN hair brand debuted with three shampoo and conditioner duos and four styling products, including a recovery serum, a pre-wash hair oil, a moisturizing mask, and an air-dry cream. Being the air-dry aficionado that I am (translation: I just hate styling my hair), I decided to to give the Complete Air Dry Cream ($24) a try first, and Van Ness did not let me down.
First, let's talk packaging. The sleek, beige tube is made from recyclable aluminum with a PCR (post-consumer recycled) plastic cap. And, in addition to being sustainable, it's really chic. A tube retails for $24, which, in my opinion, is a reasonable price for the five ounces of product because you only need a small amount. The styling cream is designed to give your hair soft volume, and it's formulated with chia seed and linseed extract for hold, and moringa seed oil for shine and softness. It has a light, fruity scent of grapefruit and tangerine that smells heavenly as soon as you uncap the tube. As air-dry creams go, it's meant to be worked into damp or wet hair and then forgotten about.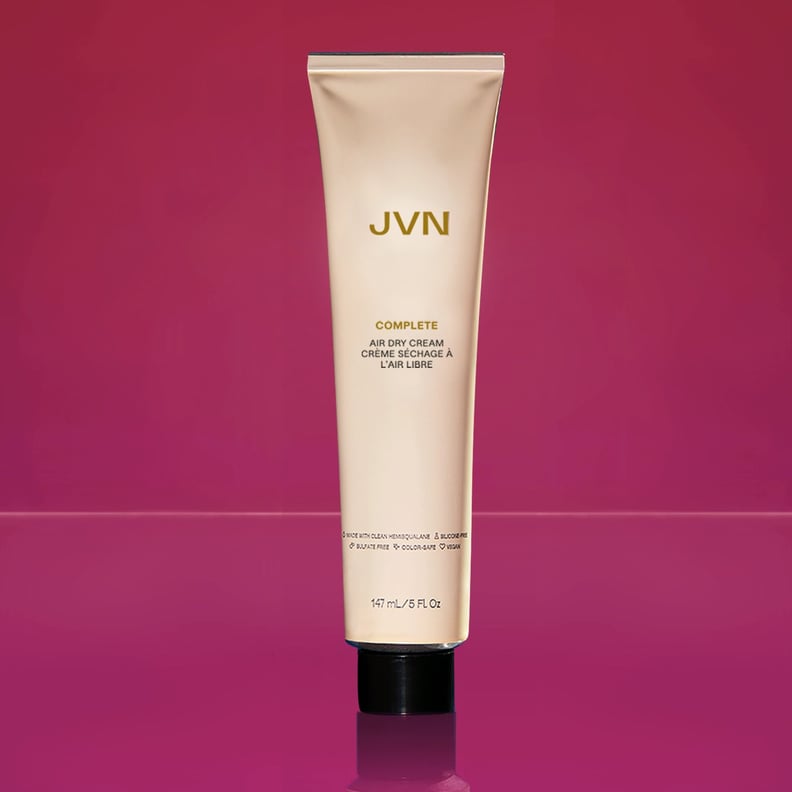 My hair has a little waviness to it and it's fine, but there's a lot of it. I love products that help enhance my natural waves without requiring any heat-styling tools or additional effort on my end — I want to apply one product and go about my day, which is where my love for air-dry creams comes from. The Complete Air Dry Cream from Van Ness's line has an amazing scent that's noticeable without being too strong. After showering, I used about a quarter-size amount on towel-dried hair and applied it using the scrunching method rather than raking my hands through my hair (this preserves the look of my waves a bit better). After the product was evenly distributed through the ends of my hair, I went about my day and left my hair down to dry. My boyfriend immediately remarked on how good I smelled.
It took about two hours for my hair to fully dry with the product in, but even before that happened, I could see the waves in my hair forming. The final result left soft, moveable body in my hair that looked completely natural. I could feel that there was product in my hair, but not in a crunchy or stiff way. As for frizz, which my hair is prone to, the air-dry cream alone helped cut back on some of that, but I'd still use a frizz serum on top of it to smooth flyaways. All in all, I was super happy with the effortless, I-woke-up-like-this look the product gave me, and for that, it just proved itself a valuable member of my hair regimen.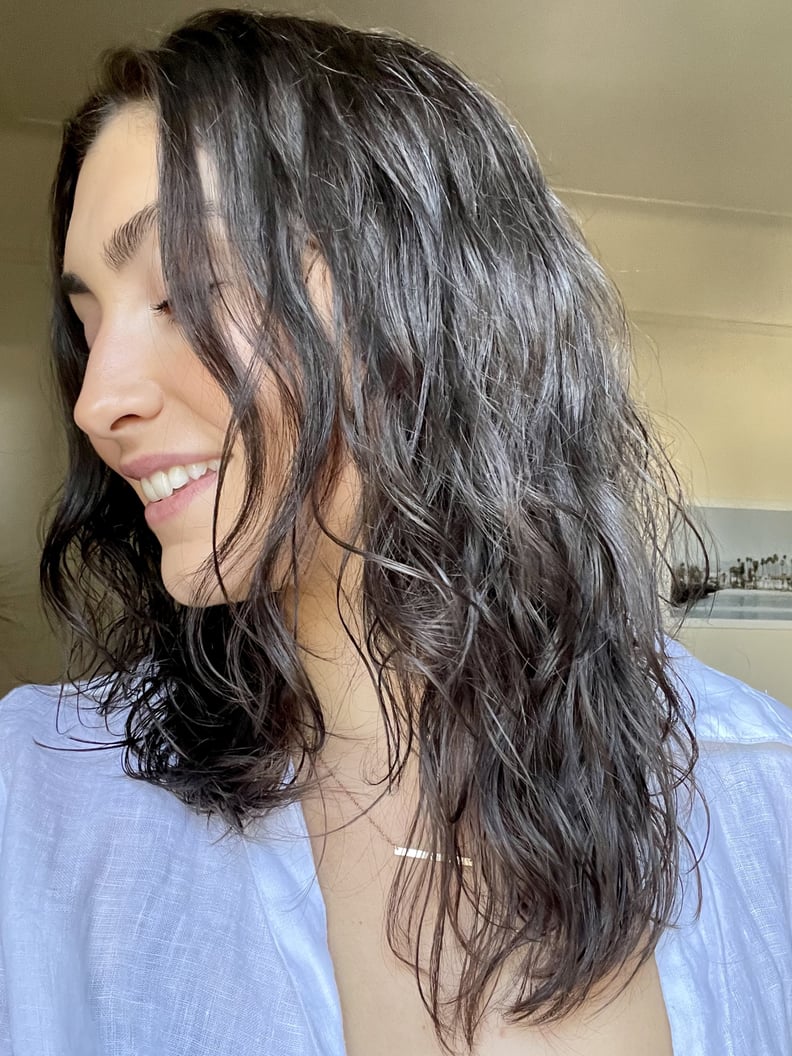 The air-dry cream is a member of the Complete collection from JVN, but the brand also has an Undamaged, Nurture, and Embody range. The products range from $18 to $28 in price and are available at Sephora.com and JVNHair.com now, and in stores at Sephora on Sept. 17.
Rating: ★★★★