Lais Ribeiro's Must Haves: From a $20 Eye Mask to a Celebrity-Loved Cleanser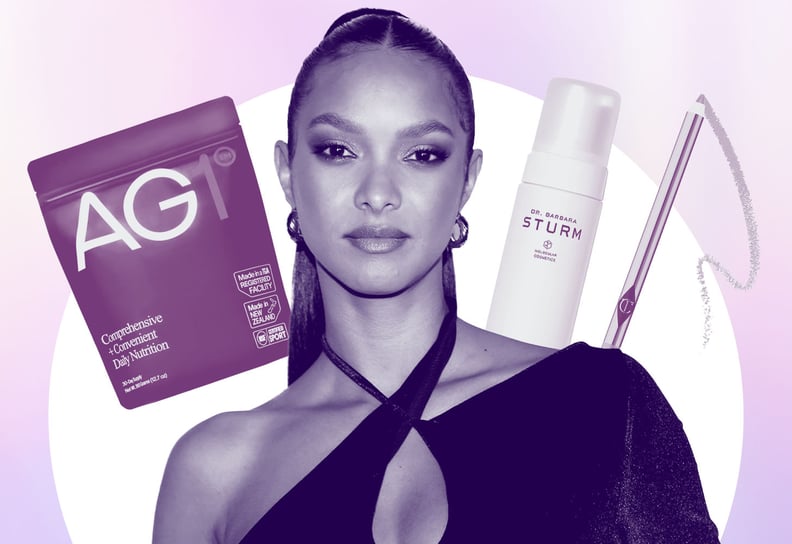 Celebrity Images: Getty | Tommaso Boddi; Stringer
Product Images: Sephora; AG1; Amazon
Photo Illustration: Ava Cruz
Celebrity Images: Getty | Tommaso Boddi; Stringer
Product Images: Sephora; AG1; Amazon
Photo Illustration: Ava Cruz
As POPSUGAR editors, we independently select and write about stuff we love and think you'll like too. If you buy a product we have recommended, we may receive affiliate commission, which in turn supports our work.
Lais Ribeiro has graced countless runways and magazine covers, working with Chanel, Versace, Louis Vuitton, and, most notably, Victoria's Secret over the years. If you don't already recognize her from her many brand campaigns, you might remember her as a Victoria's Secret Angel walking in the brand's Fashion Show, even getting to wear the coveted Fantasy Bra in 2017.
She's not here to gatekeep her secrets to success, and she gave POPSUGAR some tips and tricks on how to unleash your inner supermodel. The first is to practice. "You got to train, you got to take a couple of selfies, see which side is better for you in the mirror, and then find your position," Ribeiro says, adding that models have to work on their posture to get the perfect pose, and they too have unflattering angles. If you have trouble walking in high heels, Ribeiro says, "You have to put all the weight of your body in your tippy-toes, and then you can control what you want to do."
Her passions go beyond the runway and photo shoots; Ribeiro is very connected to nature. In fact, she has an extensive plant collection. "I plant every single tree that you can imagine in my house: bamboo, fruit trees, we brought baobab trees from Africa. It looks beautiful out here, and it just feels nice to be outside," she says. Along with nature, she makes a point to prioritize self-care, whether it's her in-home wellness center complete with an outdoor sauna and cold plunge or just taking some time to herself to rest and recuperate.
Otherwise, she spends time giving back to the community. "I've been doing a lot of projects with my husband, and now I have the platform for that, and just seeing someone else that is so close to you doing it and seeing that is possible — it inspires me a lot," Ribeiro says. She has been involved with organizations like amfAR and Brazil Foundation and is now helping out in Maui, after the wildfires. "I think as a community, we have to help each other," she says. (If you want to donate to Maui's wildfire relief, check out this guide from Hawaii Magazine on how to help.)
Want in on more of her secrets? From her go-to carry-on luggage to her beauty favorites, keep reading to shop Ribeiro's must-have products.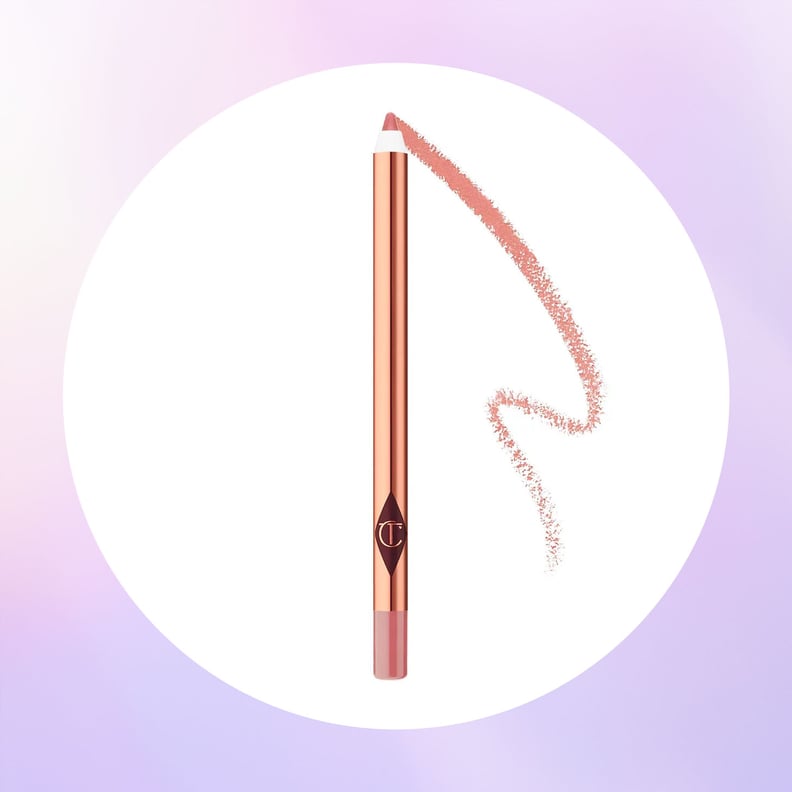 Lais Ribeiro's Affordable Must Have
Ribeiro's go-to lip product is the Charlotte Tilbury Lip Cheat Lip Liner in Pillow Talk ($25). Whenever she runs out, she has to re-up her stash. "It just goes well on my lips," she says, noting that it complements her skin tone. She likes to keep her look minimal. "When I use this, it's just the lip liner, or sometimes I put a lip balm on top." She also overlines her lips a tiny bit, adding some contour and dimension for a fuller-looking lip. POPSUGAR editors agree with the praise for the iconic color; you can read our review of Charlotte Tilbury's Pillow Talk here.
Pro tip: Ribeiro loves to use this lip liner as an eyeshadow or a blush, especially when she is in a pinch and needs to add a flush of color.
Lais Ribeiro's Investment Must Have
Ribeiro discovered AG1 by Athletic Greens ($79) from a friend's mom, who recommended this to her for her own gut issues. "I drink a whole cup of water with one spoon of the AG1, and it's the daily nutrients you have in all the veggies; everything including vitamin C, zinc, healing mushrooms, antioxidants," she says. She drinks this first thing in the morning before eating anything. Ribeiro describes the taste as subtle and sweet but a little "green" as well, which she enjoys, especially when prepared with cold water. "It really helps my digestive system, and it boosts my energy."
Pro tip: Ribeiro says she notices results when she consistently drinks AG1. When she travels, she likes to invest in the pre-portioned individual packets, so she can have a glass of AG1 wherever she is in the world.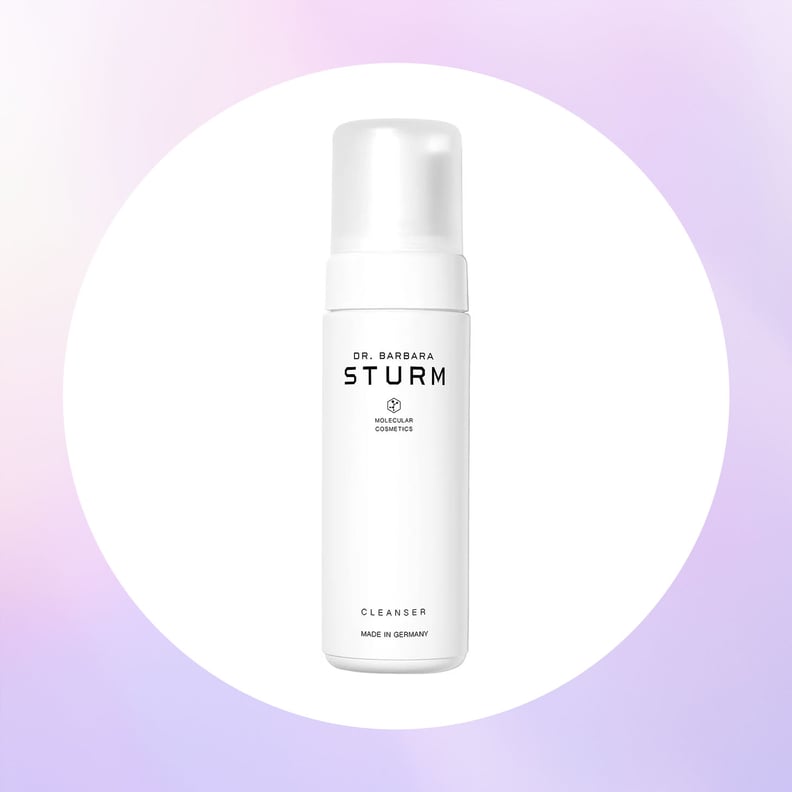 Lais Ribeiro's Morning-Routine Must Have
"[Dr. Barbara Sturm's] products for dark skin really work for me," Ribeiro says. She uses the Dr. Barbara Sturm Cleanser ($75) every morning, especially since her skin leans more oily. This gentle foaming cleanser removes the day's dirt and grime, helps keep the skin balanced, and removes excess oil buildup with salicylic acid. Ribeiro notes the latter helps keep breakouts at bay. It also contains purslane, which soothes and moisturizes the skin, and aloe vera, which helps with hydration and barrier repair.
Pro tip: Ribeiro also uses the Dr. Barbara Sturm Enzyme Cleanser ($75) at least twice a week for a deeper exfoliation. The powder gets activated with a little bit of water and turns into a rich yet gentle lather.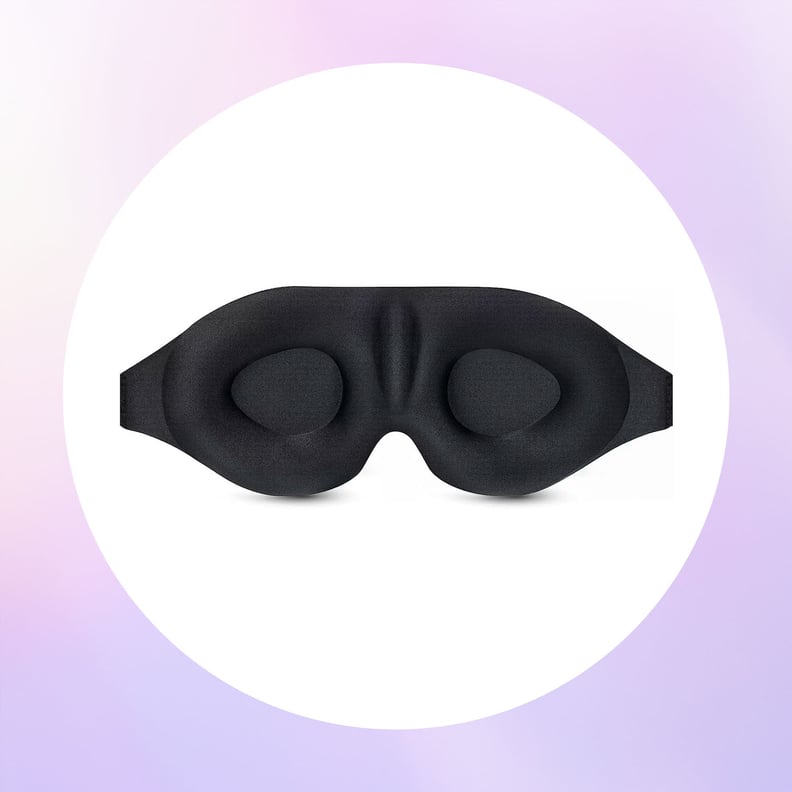 Lais Ribeiro's Sleep Must Have
Ribeiro can forgo a pillow but can't go to sleep without her 3D Sleep Mask With Contoured Cups ($14, originally $20). Unlike other sleep masks on the market, this one has contoured cups made from memory foam that cushions your eye area. "When you put it on you, it's a blackout. You don't see anything; it really covers everything, so you don't see any light. So after I found that mask, I travel with that everywhere as well," she says. The mask also has an adjustable strap, so you can get a secure fit no matter how much you toss and turn. It comes in a variety of colors, like black, navy blue, purple, and gray.
Pro tip: To get into the mindset of rest and relaxation for bedtime, Ribeiro likes to spend some time in her sauna and take a calming night shower. "The stress release, the muscle relief, I sleep better because you're so tired as well from the heat," she says.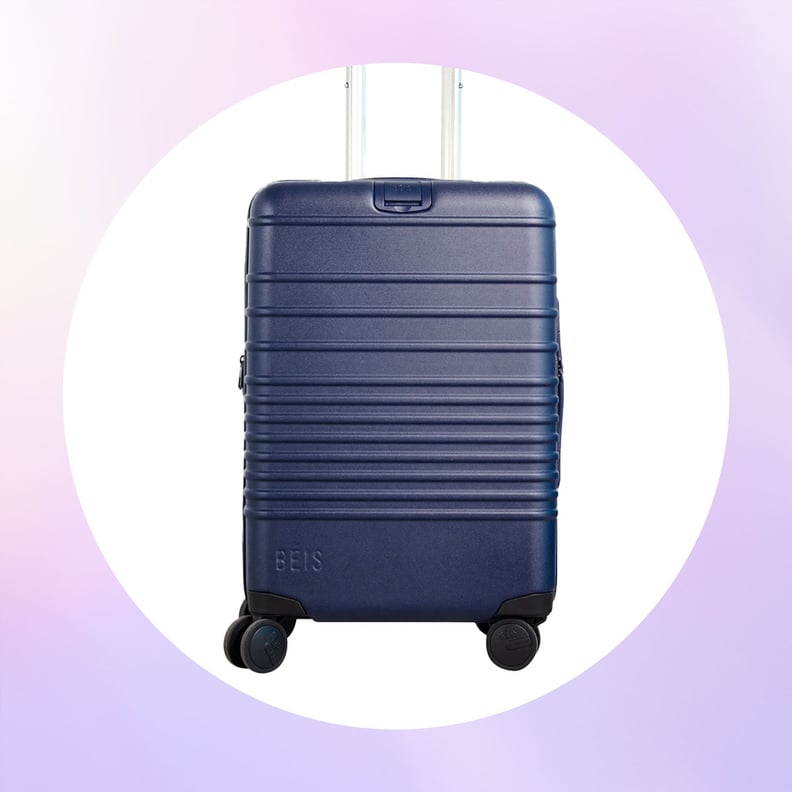 Lais Ribeiro's Travel Must Have
Ribeiro is a big fan of the Béis luggage line, so much so that she has all three sizes; however, her most-used one is the Béis The Carry-On Roller in Navy ($218). Ever since she got it three years ago, she hasn't been able to use anything else. She loves that it "has all the compartments and all the zippers that you need to organize your products. It's a small bag, but somehow it's deep enough to fit my belongings." The Carry-On Roller is an expandable, hard-sided suitcase that has 360-degree spinner wheels that smoothly glide through terminals. It even comes with a pouch set that lets you store dirty clothes, shoes, and other items, which Ribeiro appreciates as well. You can get this in nine different colors.
Pro tip: Because she travels often, Ribeiro actually has her toiletries and makeup already packed up to go; she just has to toss them in her carry-on. She also recommends curating your outfits for the trip so you can easily mix and match items and pack less.