Machine Gun Kelly's Evil-Eye Nail Art
See Machine Gun Kelly's Latest Eye-Catching Manicure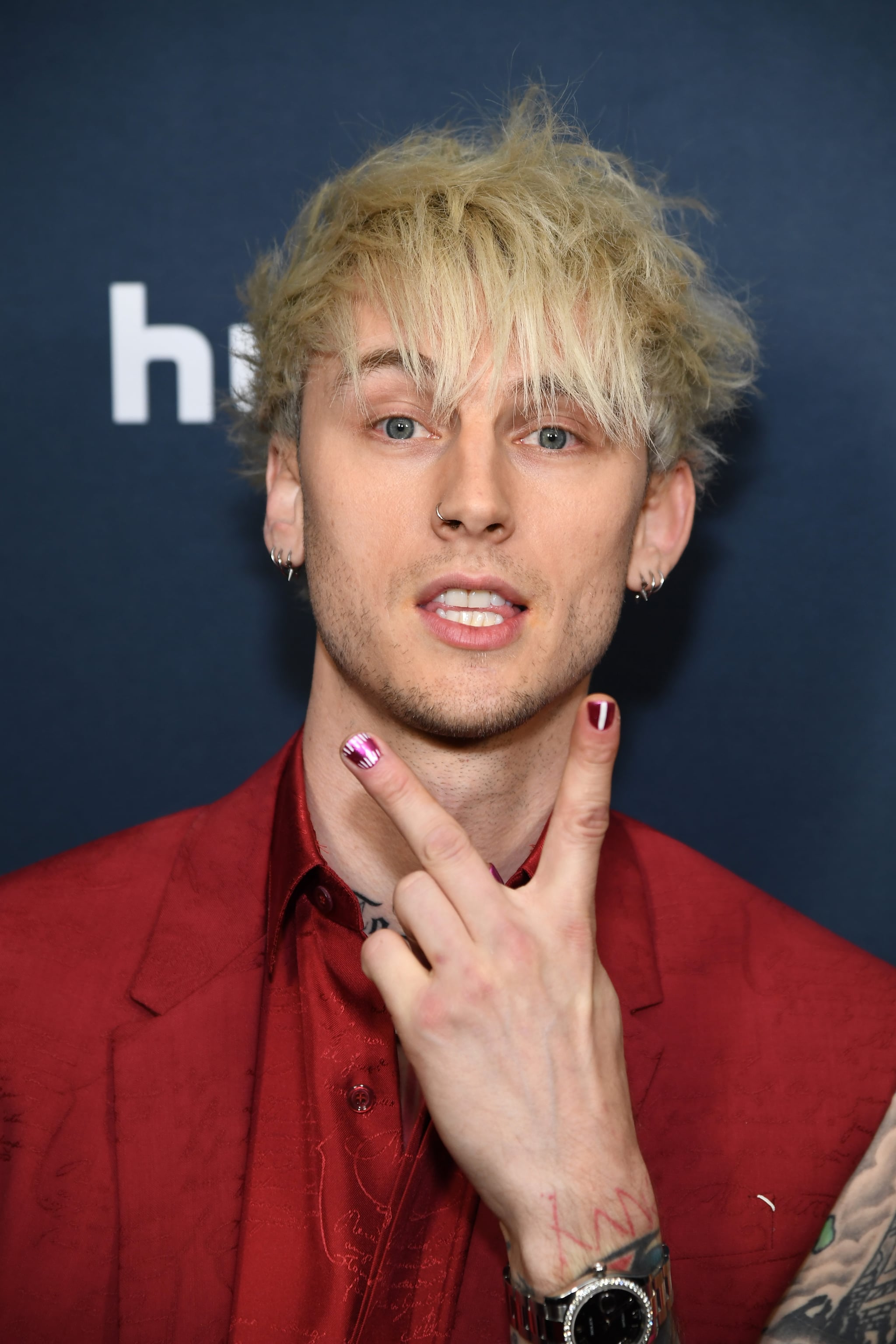 Image Source: Getty/Dimitrios Kambouris
Machine Gun Kelly has become known for his bold nail choices, and this latest manicure is no exception. The nail art is a playful take on the traditional evil-eye design.
Kelly's manicurist, celebrity nail artist Brittney Boyce, posted an up-close picture of the musician and UN/DN LAQR founder's nails on Instagram captioning the photo "🧿 for @machinegunkelly." Whereas these manicures are typically blue, Kelly's has a pink base color, and the evil-eye design was also turned into an actual silhouette of an eye — complete with a lash line to top it off.
This certainly isn't the first time Kelly has turned heads with his manicures. At the iHeartRadio Music Awards, he debuted three-inch acrylic nails that were created as a nod to his alternative rock song of the year nomination. Then, later that year, he attended the launch party for UN/DN LAQR wearing nails that were connected to Megan Fox's manicure via a chain on their pinky fingers. And most recently, he got fans talking after revealing the lightning bolt manicure that he got with Pete Davidson in partnership with Calvin Klein.
Take a look at Kelly's new manicure ahead.