Megan Fox's Neon-Green Manicure at NBA All-Star Game
Megan Fox Wears a Lucky Green Manicure at the 2022 NBA All-Star Game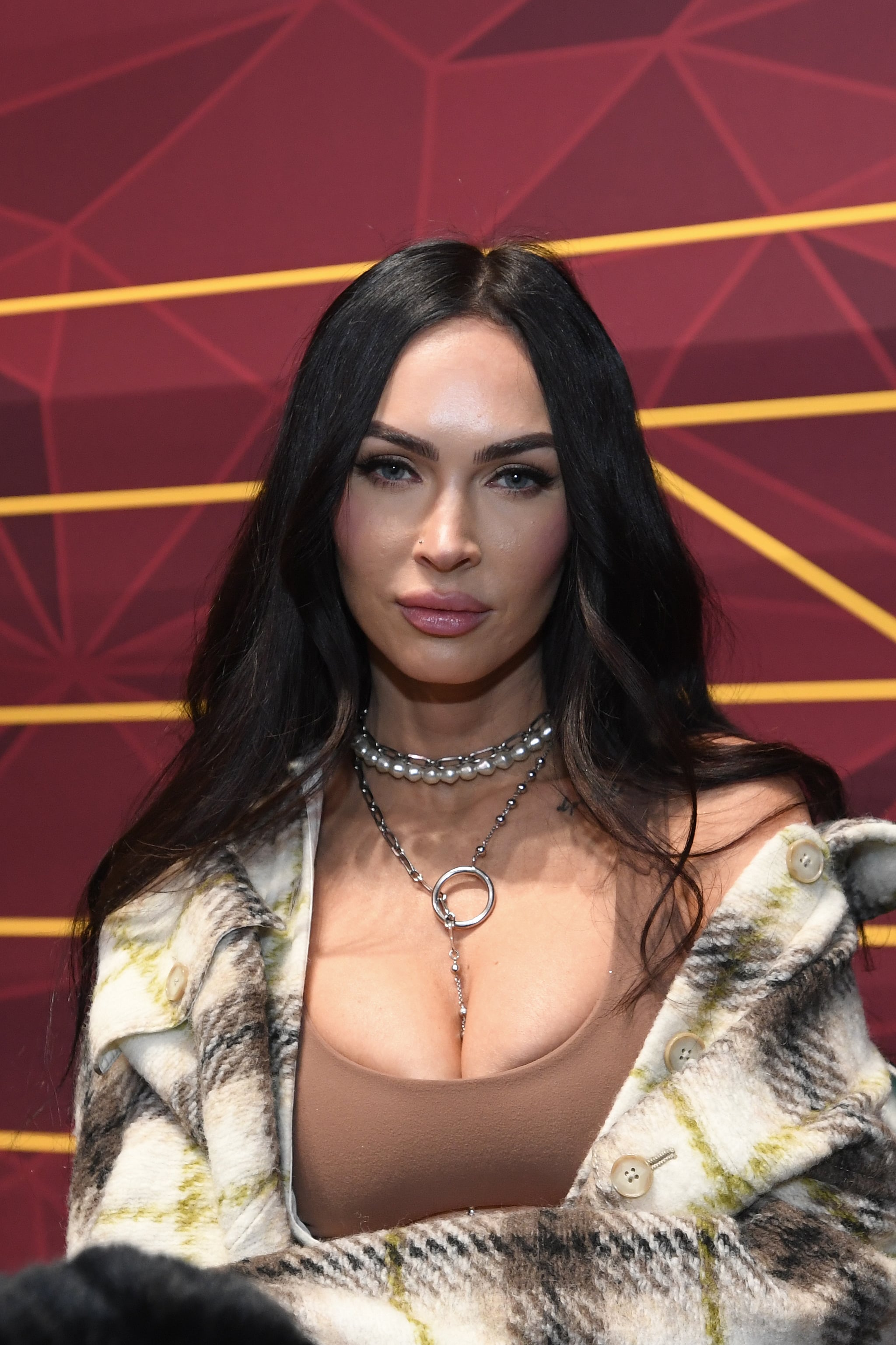 Image Source: Getty/ Juan Ocampo
Megan Fox is back with more nail inspiration, and she's clearly hopping on the neon trend for spring. The actor, who recently got engaged to boyfriend and founder of UN/DN LAQR, Machine Gun Kelly, sported an eye-catching neon-green manicure for a date to the 2022 NBA All-Star Game.
Fox's manicurist, Brittney Boyce, posted an up-close photo of her nails for us to bask in, and while she kept mum about the exact products used, it's possible that the color could be one from Kelly's brand, given that he has his own nail-polish line. The neon-green hue skews neither too yellow nor too dark, but instead, it's a perfect balance. Fox's nails were a long, almond shape and void of any nail art. Though she tends to keep her manicures pretty minimal, when she does decide to add some, she makes a statement, to say the least. (Anyone remember her and Kelly's chained nails? Iconic.)
Just as our expert nail artists predicted, plenty of celebrities have been loving the color green for 2022. (We still think about Simone Biles's recent green graphic-liner moment at least once a day.) We can't wait to see what Fox comes up with for her next look, but until then, take a closer look below at her bright, neon-green nails.