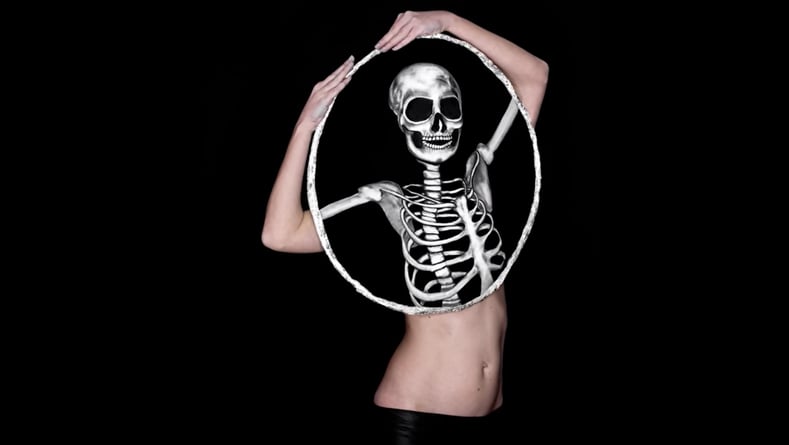 Halloween makeup tutorials are racking up the views as we all try to figure out how to create a fun, creative makeup look for the spookiest holiday (especially if it's all going to be on Zoom this year). But you can all stop spending hours on YouTube, because we've found the ultimate, most wild and intricate Halloween makeup tutorials out there.
A compilation video of Serbian makeup artist Mirjana Milosevic's ultimate Halloween makeup tutorials posted to YouTube channel Now I've Seen Everything has more than 59 million YouTube views. Why? Because Milosevic's work is mind blowing. The way the makeup artist, instead of focusing on the face like most Halloween tutorials tend to do, creates elaborate full-body illusions using just paint, makeup, and a very useful black backdrop is mesmerizing and makes us want to sign up for beauty school STAT. The characters she creates on her YouTube channel Kika Studio, from spooky skeletons to scary fitness trainers to animated characters, are absolutely wild — it's no wonder she's got so many fans. While some of these looks might be a little too elaborate for nonprofessionals, you won't want to miss her creations.
Check out a few of our favorites ahead.