I Tried TikTok's Eyeshadow Primer Concealer Hack
TikTok Has a Solution For the Creased Undereye Concealer You're Tired Of
As POPSUGAR editors, we independently select and write about stuff we love and think you'll like too. If you buy a product we have recommended, we may receive affiliate commission, which in turn supports our work.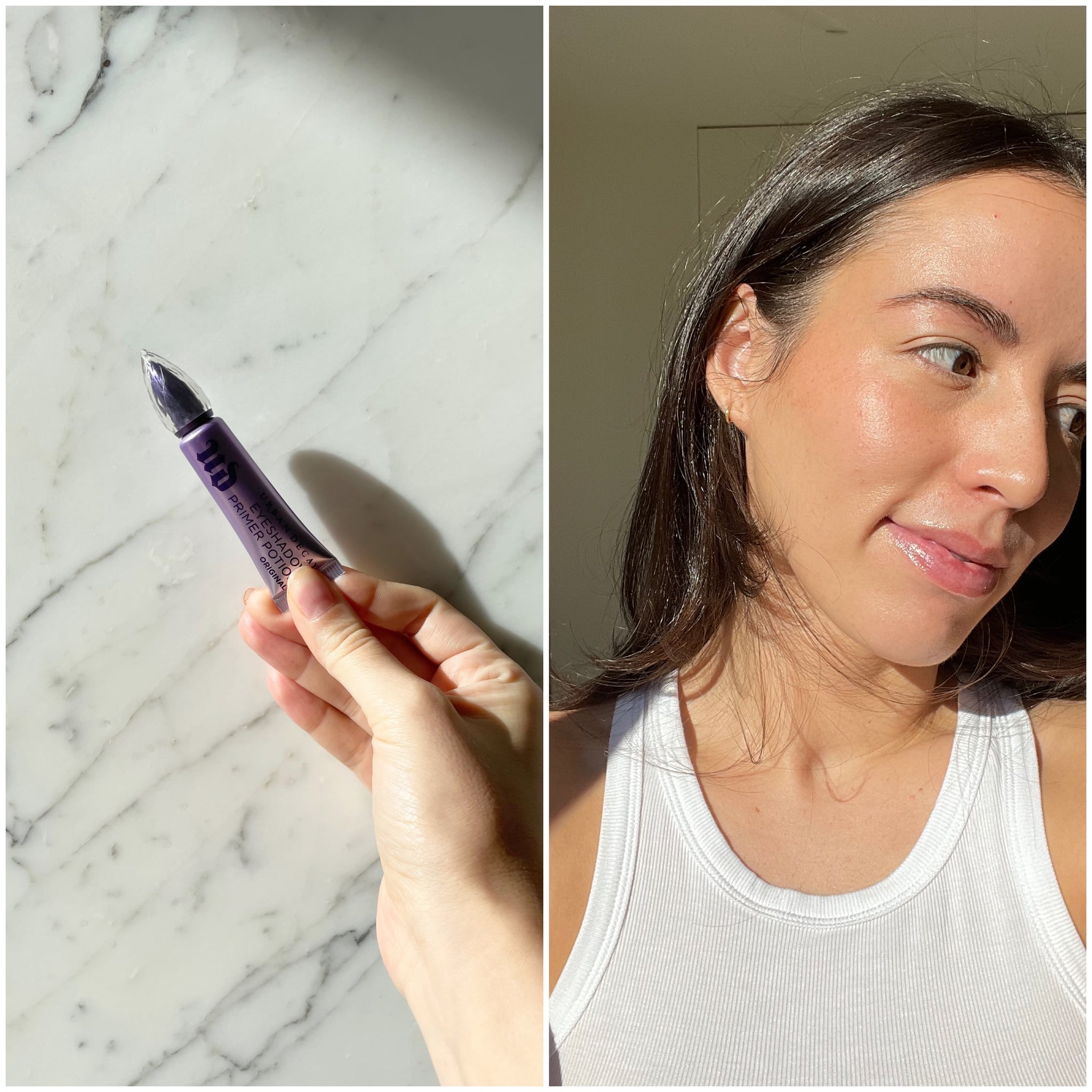 A new concealer makeup hack is gaining popularity on TikTok.
The technique utilizes applying eyeshadow primer before concealer for a crease-free undereye.
One editor tested out the concealer hack and was impressed with the results.
I'm not embarrassed to admit that the majority of my downtime after work every night is spent scrolling TikTok. While it might seem like a mindless activity to some, I've actually come across some beauty hacks that have made my life infinitely easier. I've learned how to make a ponytail look fuller with just a hair tie, how to make curls last even after sleeping on them, and tons of other makeup hacks that I never even knew existed before seeing them on TikTok.
The past few weeks, I've been seeing tons of viral videos where people have been putting eyeshadow primer under their eyes and using it as a primer for concealer. When it comes to my undereye concealer, no matter how much time I spend baking and setting, I always seem to have issues with creasing. It also always seems to disappear after just a few hours of wear. Although I have trusty primers that make my foundation last all day, I've never found a product that works magic when it comes to my concealer, which meant that I absolutely had to try this hack.
Usually, I put concealer on after I've finished applying foundation, applying it with either a concealer brush or a beauty blender. I then lightly set it with a translucent powder, let it sit for a minute or two, then bake under my eye area for around 10 minutes or so. (TikTok also told me baking is out in 2022, but I can't give it up quite yet.)
Since I usually notice creasing in my concealer within a few minutes (annoying, right?), I figured my best option would be to put concealer on before foundation to see how it went with the eyeshadow primer, then go from there. If it started creasing immediately, I could always start over and do my makeup the regular way.
I opted to use my favorite eyeshadow primer, the Urban Decay Eyeshadow Primer Potion ($13). I love this product because it's vegan and cruelty-free, and it leaves my eyeshadow absolutely crease-free. It also makes my eyeshadow last a really long time, so I was excited to see whether or not it would do the same for my concealer.
I wasn't worried about being too heavy handed with this product, because the formula is pretty thin. I applied it directly under my eye using the applicator, then I gently blended it out with my finger. The product goes on colored but blends out completely sheer.
I then applied concealer directly under my eye using my concealer's applicator and blended it out using a beauty sponge. I immediately noticed that using eyeshadow primer before my concealer made the area under my eye look brighter than usual. I use a concealer that is only two shades lighter than my foundation, but this hack definitely made the area under my eyes look much more highlighted. It also really helped my concealer go on smoothly, similarly to how primers work with my foundation.
I then set my concealer using a tiny amount of translucent powder on a small, fluffy powder brush. When I didn't notice any creasing after letting it sit for a few minutes (yes!), I decided to continue doing the rest of my makeup. My hopes were high that this hack would be the answer to my concealer-creasing woes. By the time I had finished the rest of my makeup and my concealer still hadn't creased, I started getting pretty excited.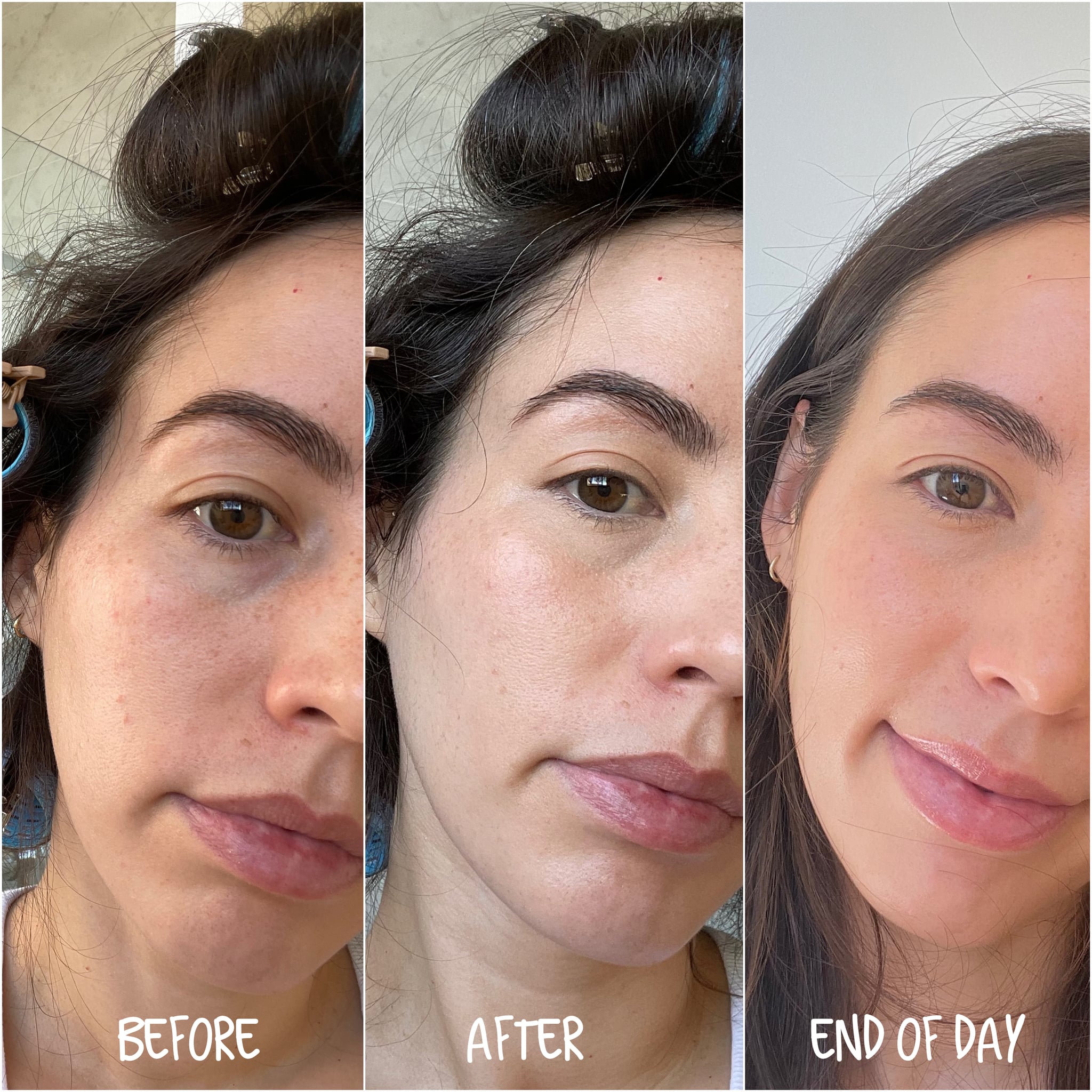 By the end of the day, when I looked in the mirror, I was pretty shocked to see that my concealer stayed looking fairly fresh and crease-free all day long. I still had a tiny crease where my undereye wrinkle was located (seriously, hate that wrinkle!), and my concealer didn't look completely perfect, but it did look much better than it usually did when I wasn't using an eyeshadow primer.
The one big con I noticed was that using eyeshadow primer under my eyes definitely made my undereye area feel drier than normal. Although the dryness didn't cause creasing, the area felt tight, which is a pet peeve of mine when it comes to any kind of makeup.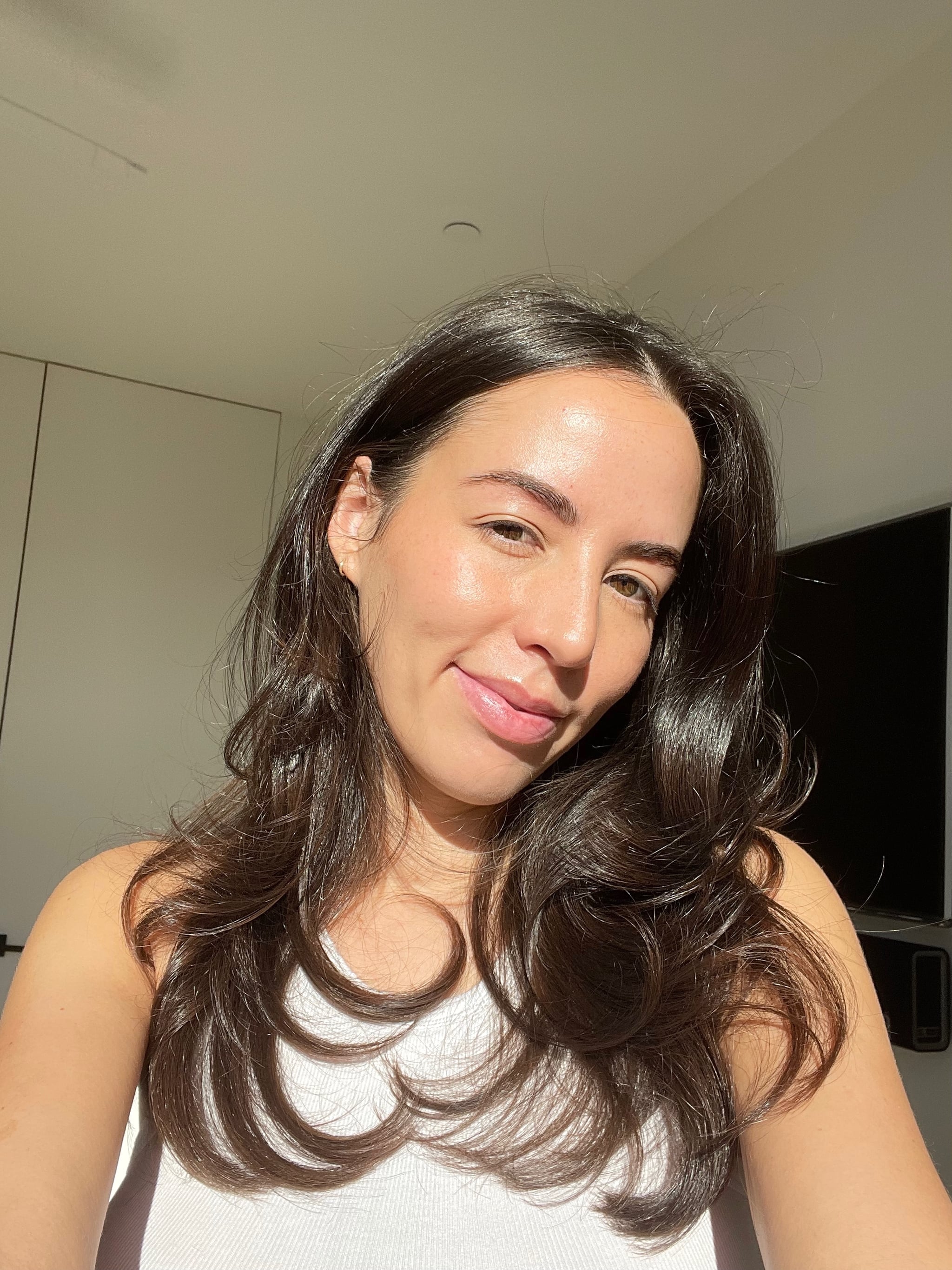 While I loved how this hack made my concealer look, I can't completely look past the way it made my undereye feel. I'll probably use this hack anytime I'm going out for a special occasion, but I don't think I'll use it for everyday makeup. I'll probably test it out with a few different primers and concealers to see if I can find the magic combination that leaves my undereye area crease-free and hydrated at the same time.
Image Source: POPSUGAR Photography / Renee Rodriguez