POPSUGAR Photography | Jessica Harrington
POPSUGAR Photography | Jessica Harrington
As POPSUGAR editors, we independently select and write about stuff we love and think you'll like too. If you buy a product we have recommended, we may receive affiliate commission, which in turn supports our work.
I've been doing my makeup the same way for years — at least when it comes to concealer, bronzer, and blush — but even I started to second-guess my technique after every video (and I mean every video) on TikTok was telling me I was doing it the "outdated" way. According to the younger (read: cooler) crowd on the app, you're supposed to apply concealer only to the outer and inner corners of your eyes to give yourself an "instant facelift." But it doesn't stop there — you're also supposed to apply your contour and blush on your cheekbones (as opposed to the hollows of your cheeks for bronzer and the apples for blush).
Due to the popularity of this new makeup hack on TikTok, I decided to give it a try to see if it truly does give your face that instantly lifted appearance, but I was skeptical. Here's how it went.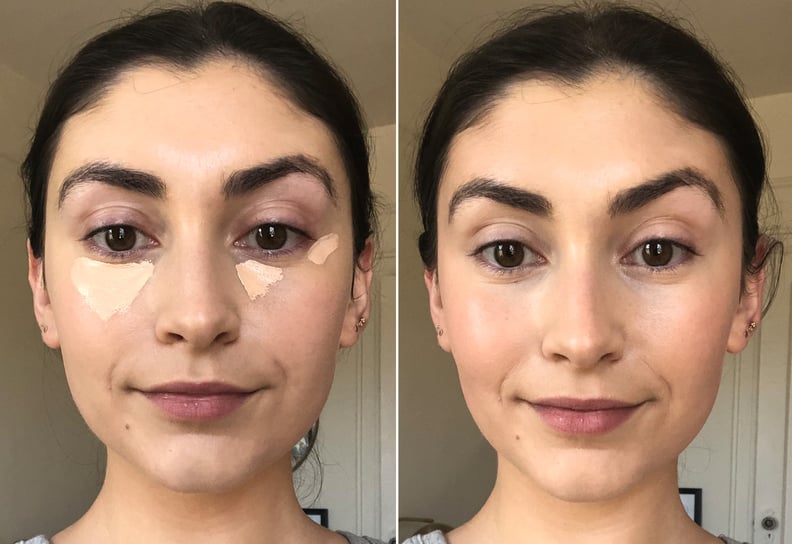 Concealer (Left Side: Traditional Way; Right Side: TikTok Way)
Back when YouTube was the go-to place for makeup tutorials, I was taught to apply my concealer in an upside-down triangle (see: left side). This helps brighten your entire eye area. Back when I used to wear a full face of makeup — as in, 2019 — this is the way I did it.
But according to the makeup enthusiasts on TikTok, the new "correct" way to apply your concealer is only to the inner and outer corner of your eye (see: right side). This helps draw the eye up and lifts your cheekbones.
It's subtle, but I have to admit that I noticed a slight difference after blending in my Pur 4-in-1 Sculpting Concealer ($22) with a damp makeup sponge. But we're not done yet.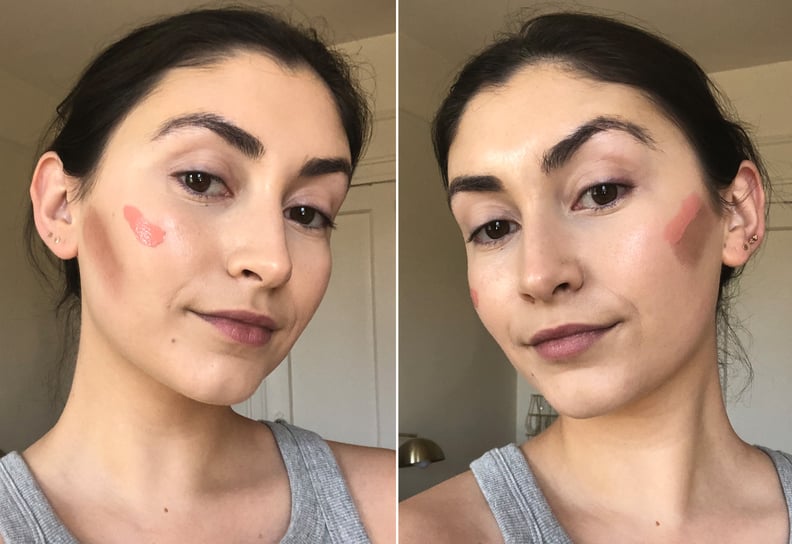 Blush and Bronzer (Left Side: Traditional Way; Right Side: TikTok Way)
Next came the blush and bronzer. Now let me just say, I've tried quite a few concealer hacks over the years, but I've never been told to apply my bronzer and blush in a different spot. Blush goes on the apples of your cheeks and bronzer goes in the hollows of your cheekbones — it just does.
On the left side of my face (the same side as the upside-down triangle concealer), I applied my blush and bronzer where I normally do. On the right side, I followed the TikTok method and stacked my blush and bronzer on top of each other directly on my cheekbones. Your highlighter then goes above your blush line in its usual spot.
Everyone on TikTok doing this trend has been using cream products, so I used the Rare Beauty Soft Pinch Liquid Blush ($20) and Tower 28 Bronzino ($20) in West Coast.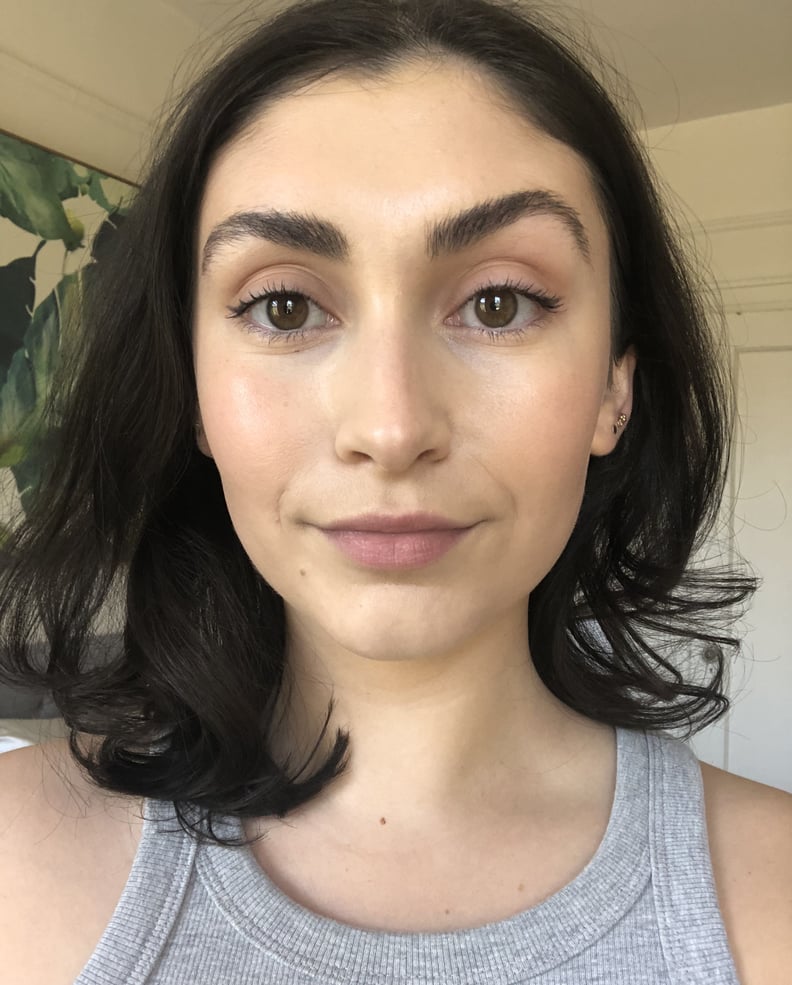 Final Result (Left Side: Traditional Way; Right Side: TikTok Way)
I might be imagining things, but I have to say the right side of my face, which is the side I used the new TikTok makeup method on, looks lightly more lifted than the left. (Maybe? Is it just me?)
The right may look a tad more contoured, but regardless, I think both sides still look good. For the time being, I'm going to adapt this concealer hack permanently into my makeup routine just because I like the fresher, minimal-coverage look.