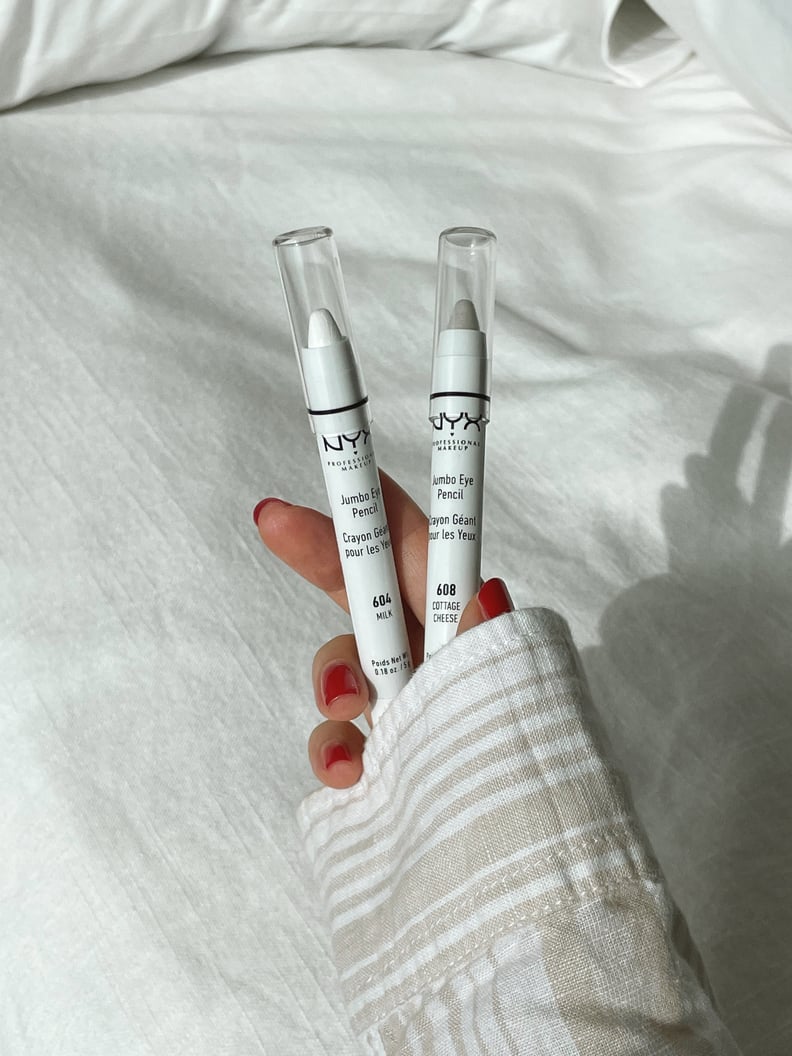 POPSUGAR Photography | Renee Rodriguez
POPSUGAR Photography | Renee Rodriguez
Every editorial product is independently selected by our editors. If you buy something through our links, we may earn commission.
Contouring your nose with white eyeliner is a new beauty hack.
The technique is gaining popularity on TikTok and many are testing it out.
One editor tried the contour hack and was impressed with the results.
I've said it before but I'll happily say it again: I am easily influenced, especially when it comes to TikTok. Whether it's stamping on my eyebrows or applying my foundation with a jade roller, I'm honestly game to try any TikTok beauty hack that I see on my feed. Recently, I've seen tons of makeup artists and beauty lovers alike using the Nyx Jumbo Eye Pencil ($5) to contour.
I'll level with you: I am honestly terrible at contouring my nose, and no matter how many times I've tried to get it right, I always end up making my nose look crooked. There's something about having to draw two identical lines on either side of my nose that turns my makeup skills into mush.
Typically, Nyx's Jumbo Eye Pencil is marketed as an eye pencil that can be used as an all-over eyeshadow, an eyeliner, or even under eyeshadow as a primer. (Leave it to TikTok to find yet another way to use this already versatile product.) While the TikTok hacks are always in abundance, the question of whether or not they'll actually work is the true test. The final verdict? This actually works.
Mastering the hack was simple. Instead of drawing two lines down either side of my nose with a darker contour stick and then using concealer down the middle, I used the white pencil to draw a line down the center of my nose, then I added a tiny dot at the tip. I blended everything with my finger and voila: a perfectly contoured nose in record time. Not only did my nose contour look flawless, but it also completely eliminated the need for the use of a darker shade. Eliminating unnecessary products is my middle name, so I was immediately sold.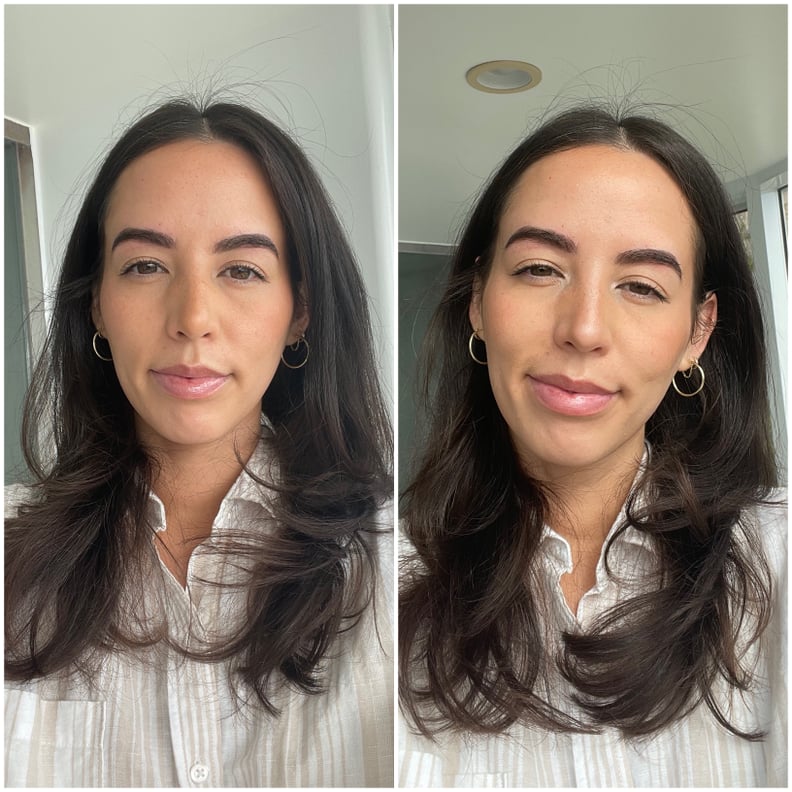 Most TikTokers have been using the shade "Milk," but I personally have been loving the shade "Cottage Cheese," which has a little more sparkle to it. Although I will say, I've tested both shades and they both work well. Not only is this eye pencil great for contouring, but I've been using it on the inner corners of my eyes as well as my brow bone to make those areas pop.
I love this hack for how easy it is and how much time it shaves off my normal makeup routine. Not to mention, it actually lasts. I've tested this technique twice now, once at a concert where I was dancing and sweating, and the second time when I was just hanging out at home. Both times my nose stayed shaped and flawless for a good eight hours, which makes this hack a win in my book.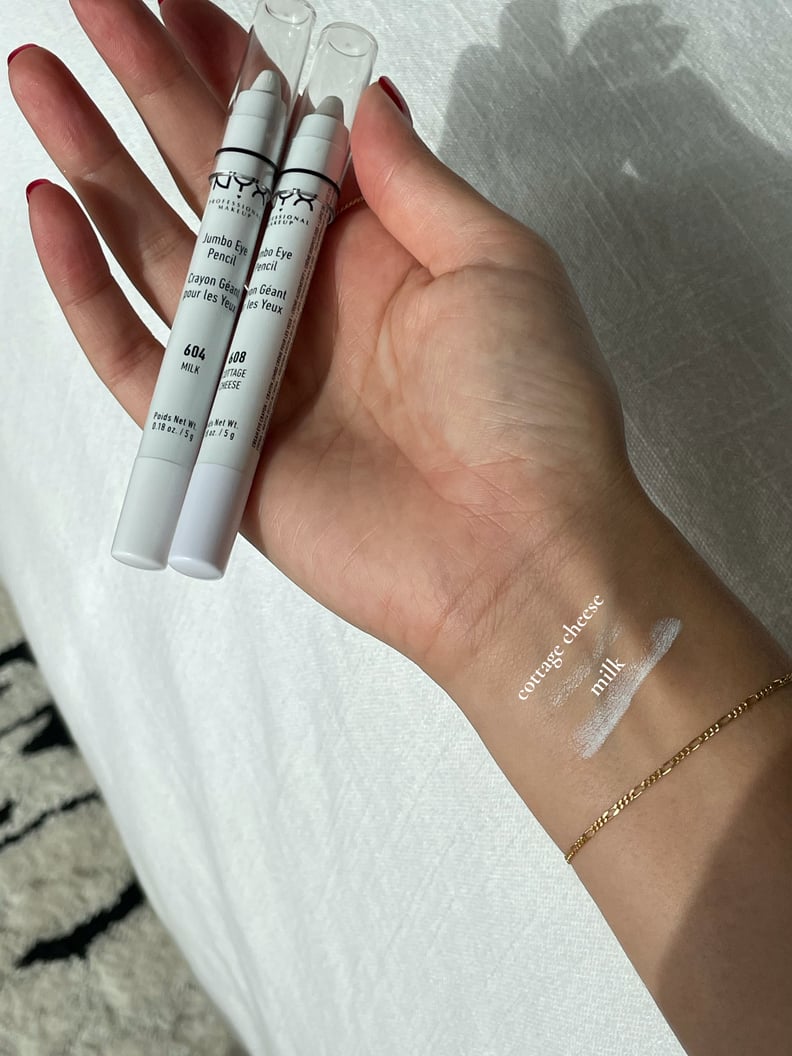 You truly can't beat a product that can contour, brighten, highlight, and work as an eyeshadow for only $5. This eye pencil has earned a permanent spot in my makeup bag, and this hack has earned a permanent position in my makeup routine. If you're looking for an easy way to master contouring your nose, grab this Nyx eye pencil while you still can.