Yasmin Finney's Eyeshadow For Her British Vogue Cover Is a Beautiful Coincidence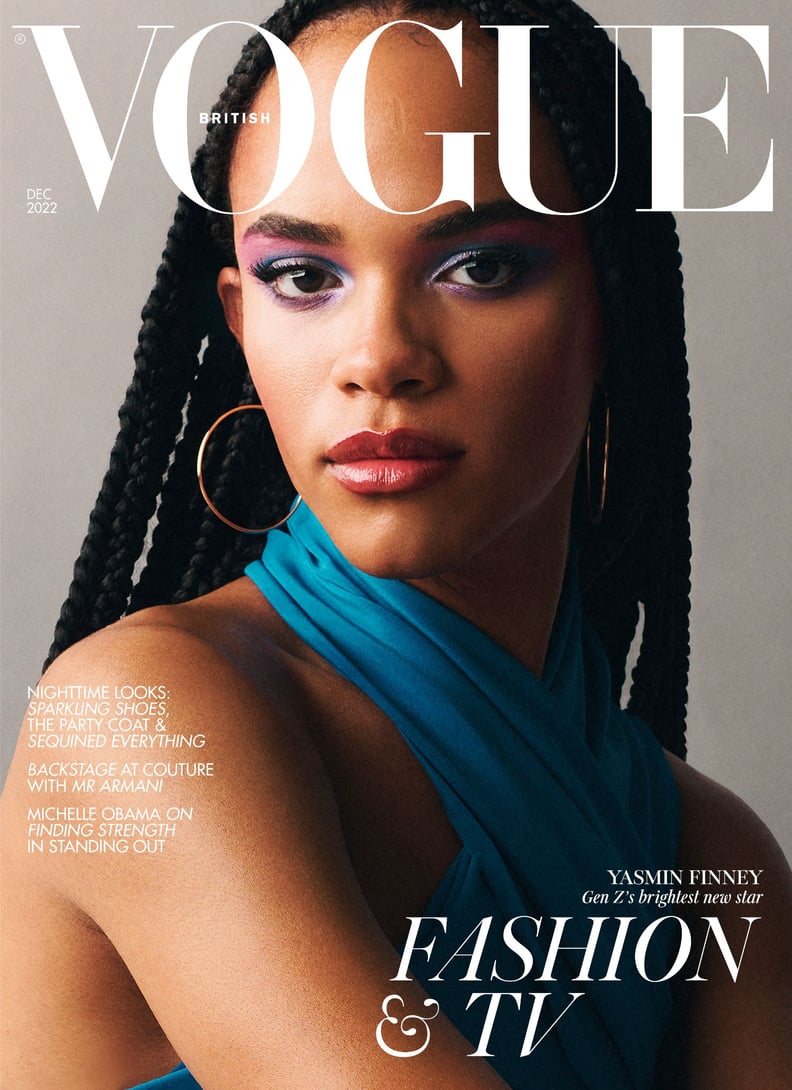 British Vogue | Scott Trindle
British Vogue | Scott Trindle
Yasmin Finney's ombre eyeshadow on the cover of British Vogue is layered in every sense of the word. If you peel back the meaning behind the actor and transgender advocate's blue and pink eyeshadow by makeup artist Vassilis Theotokis, you'll learn it was inspired by powerful women from the '70s and fit for the daring, complex woman of the future.
Upon first glance, you can tell Finney's eyeshadow is the result of top-tier artistry. Vibrant pink shadow subtly lines her lower lashes like reverse eyeliner before reaching the inner corner, highlighted by a shimmering white that is interspersed throughout the look. On her lids, the pink melts into hues of blue, resembling a cotton-candy sunset so closely, it's hard to believe it's man-made. But that's the magic of the man behind the makeup, who tells POPSUGAR he achieved the look by "layering light reflective eyeshadows from different brands."
"Your trans Identity [won't] hold you back... You will set your own destiny."
You might also recognize the color of the "Heartstopper" actor's eyeshadow from the transgender flag, which is made of blue, pink, and white stripes. However, Theotokis said the symbolism was a happy accident. "I did not intend to match the trans flag, although that would have been amazing," he says.
Instead, Theotokis looked to the '70s — an iconic era for fashion and a pivotal decade for women's and LGBTQ+ rights. "My inspiration was Bianca Jagger riding a white horse across the dance floor of Studio 54," Theotokis says. "The general mood of the shoot was late '70s glam and powerful women by Helmut Newton."
While Finney's cotton-candy eyeshadow definitely emulates vintage glam as well as the trending aura eyeshadow look, it also embodies simultaneously the youthful and mature allure of Finney herself. "I wish I could go back in time to tell 16 year old yaz that It will all be okay... You Are Worth It & Your trans Identity [won't] hold you back..." she captioned her Instagram post of the cover. "You will set your own destiny."
See the full feature in the December issue of British Vogue available via digital download and on newsstands from Nov. 15.