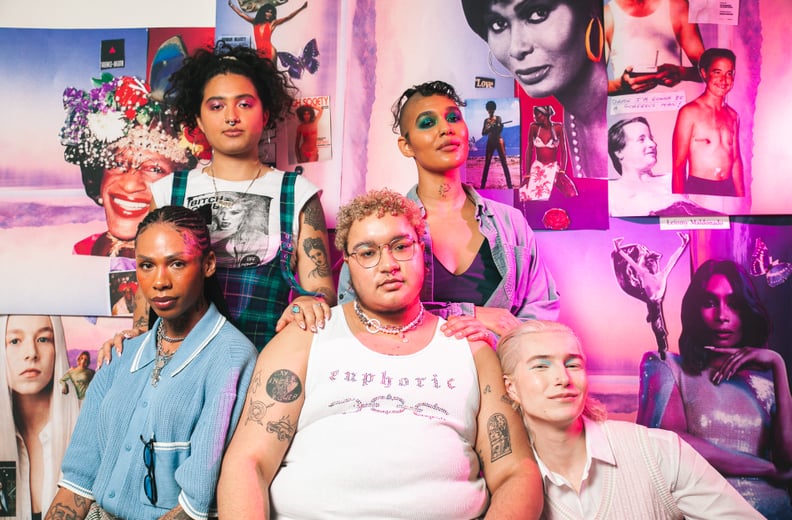 Courtesy of We Are Fluide By Landyn Pan
Courtesy of We Are Fluide By Landyn Pan
In honor of Trans Day of Visibility on March 31, beauty brand We Are Fluide is launching a special campaign honoring Trans Icons. It features reimagined portraits of various people who paved the way for the the LGBTQ+ community, such as "Euphoria" star and actor Hunter Schafer, activist and performer Marsha P. Johnson, ballroom dancer and model Leiomy Maldonado, author and activist Lou Sullivan, and actor Ajita Wilson.
To bring the portraits to life, We Are Fluide's chief creative officer Dev Doee, an Ulta MUSE 100 honoree, worked with photographer Landyn Pan, tapping members of the trans community to star in the Brooklyn-based photoshoot to represent an icon of their choice who inspires them.
The idea to look back on particularly important trans activists, actors, and artists stemmed from the brand's Trans Day of Visibility campaign last year, which looked forward to the future of the trans community.
"We want to go backward," Doee tells POPSUGAR. "We want to honor our ancestors, or trancestors, and the imprint that they put on us as trans individuals and members of the LGBT community. [To] honor those who laid down the groundwork for us to be so confident and so creative and liberated today."
Five models were selected for the Trans Icons campaign — Xóchitl Renee, Sophia Hernandez, Rozi Levine, Grayson Izekiel, and Jewel Clarity Joywell — and each got to select the icon that inspires them.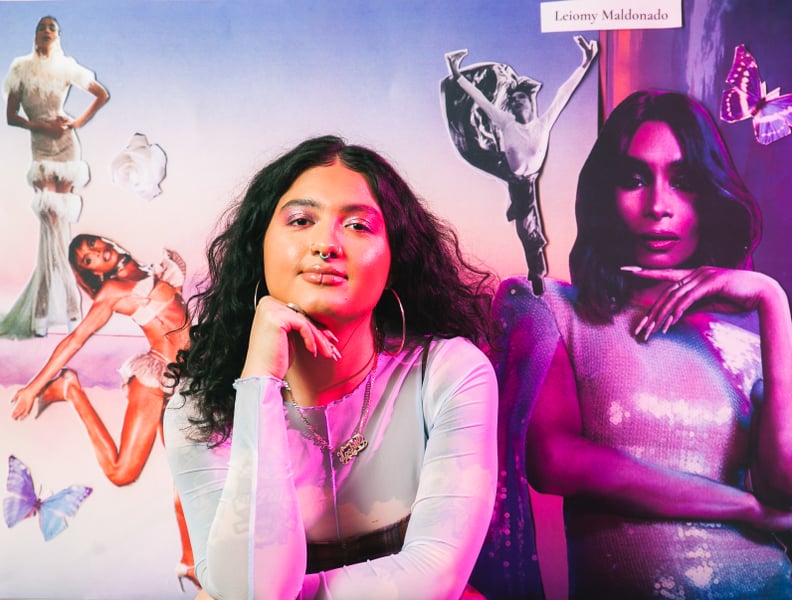 Renee, a New York City-based community coordinator, chose Leiomy Maldonado, Afro-Puerto Rican model, activist, and ballroom dancer known for starring on HBO's "Legendary" and FX's "Pose." "I just wanted to uplift her and her story and her existence, because she has given so much representation to such a marginalized community," Renee says. "I was a part of a small ballroom scene in Denver for a little bit and those group of people in [that] community were one of the reasons why I came out as trans. They held space and gave so much room to express however you want to express."
Izekiel, an artist and model, chose Lou Sullivan, a trans author and activist who is remembered as a pioneer for trans men thanks to his extensive work in the late 1980s. "He documented a lot of his experiences through his transition and whole journey in a book called "We Both Laughed in Pleasure," and as a non-binary, transmasc person, I related to him in some ways," Izekiel says. As an artist, they relate to the way Sullivan documented his experience. "As trans people, we have to write our own history and document that for ourselves, because other people don't really do that on our behalf."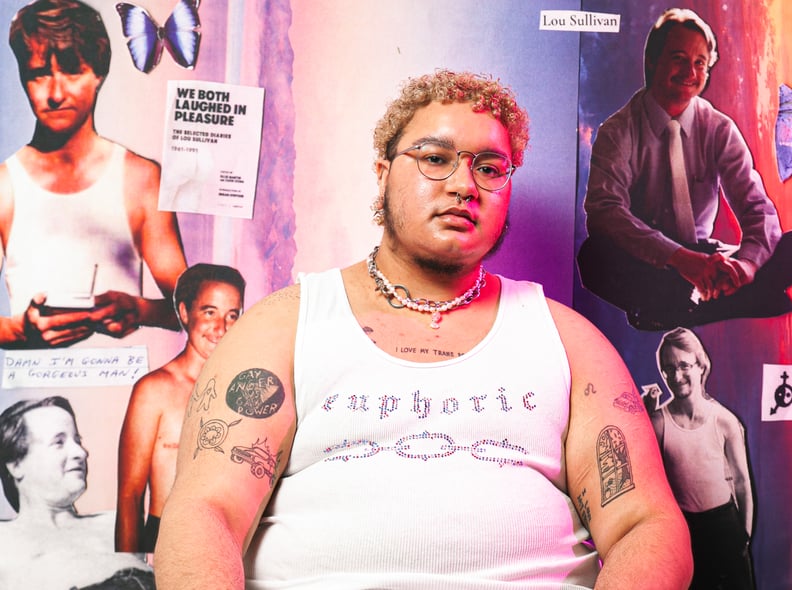 For Doee, even though they orchestrated the entire campaign rather than starred in it, they picked Marsha P. Johnson as their inspiration: "I carry a piece of her everywhere I go as a drag artist, an activist, and trans femme person, and Black," Doee says. "I get emotional thinking about Marsha P. Johnson and just what she had to go through, and her resilience, and her perseverance, and her dedication to a community that wasn't always dedicated to her in the ways that she deserved."
Though the entire process was impactful and even therapeutic, both Renee and Izekiel found the community at the shoot to be the best part of the project. "It was really great to meet all these different trans and non-binary people at the shoot," Izekiel says.
"I felt safe," says Renee. "I felt like I could be my authentic self throughout the whole shoot and not feel uncomfortable of the surroundings around me. . . I didn't really have to think about how I was presenting or who was around me."
We Are Fluide's Trans Icons campaign allowed everyone involved to feel like the truest versions of themselves. "I feel the most beautiful when I'm with people that I know see me for who I am and can recognize that," says Izekiel. "People who respect and support and uplift my identity and my body."