13 Reasons Why's Brandon Flynn's Coming-Out Post
This 13 Reasons Why Star's Coming-Out Post Will Make You Say "F*ck Yeah!"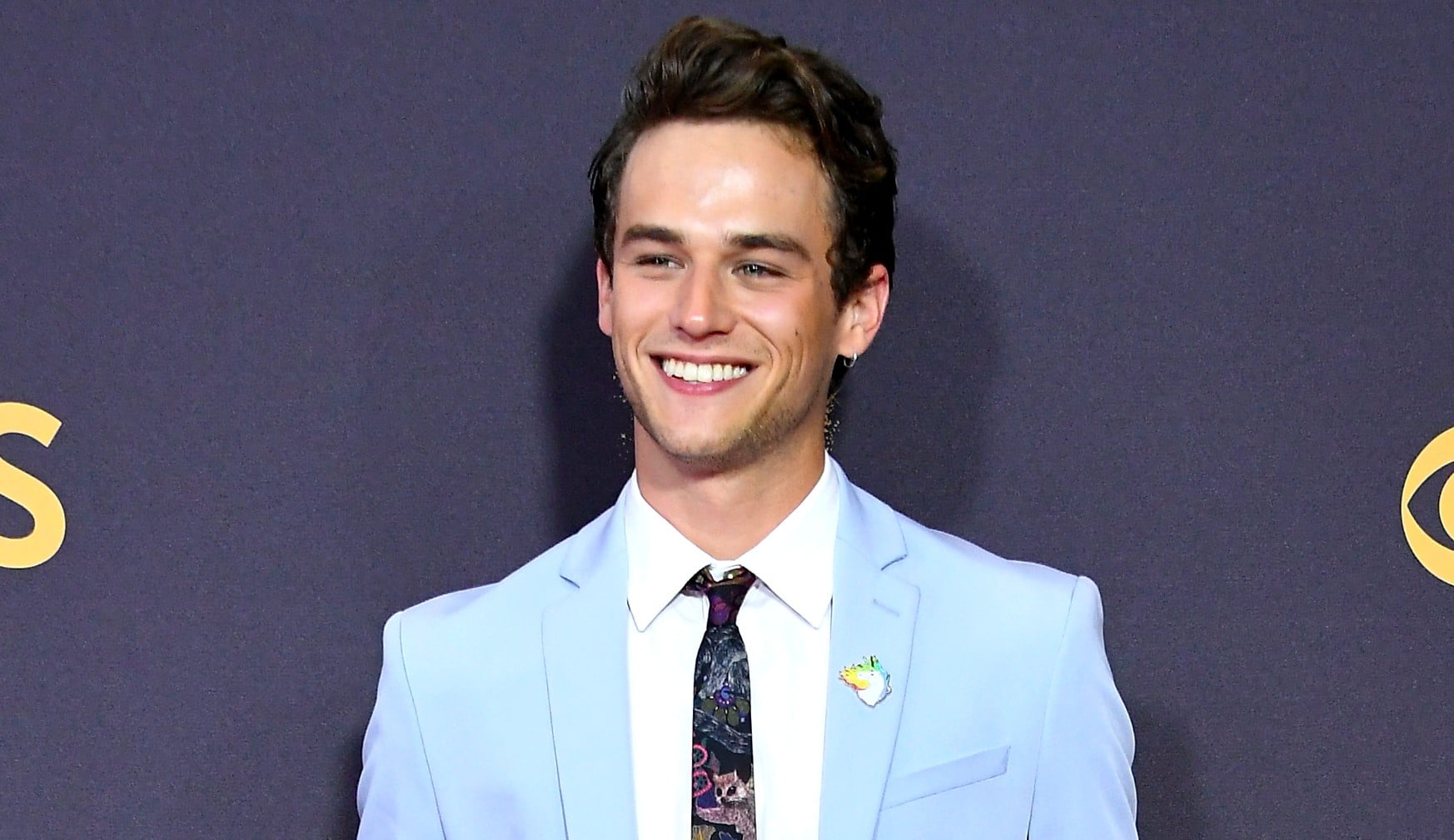 Image Source: Getty / Steve Granitz
This past Sunday, Brandon Flynn came out in a searing and inspiring post on his personal Instagram account. In the caption, the 13 Reasons Why actor addressed a message in the sky that appeared earlier in the day over Sydney, Australia. The message ties back to Australia's current conflict regarding gay marriage; while the weekend yielded the country's largest LGBTQ+ demonstration ever, the aforementioned message spelled out a simple, contradictory response: "Vote NO." The two words inspired Brandon to come forward with his own message:
Brandon's coming out is subtle, but powerful, to say the least. It's not so much that the actor is coming out for himself but is instead revealing his identity in solidarity with the rest of the LGBTQ+ community. His use of "Us" and "we" symbolize his own rallying cry as he joins the fight for equality. It's difficult enough to come out, but there's an added level of bravery for Brandon here. Coming out in Hollywood is very difficult, especially for a Hollywood newcomer like Brandon.
Colton Haynes summed it up best in a series of tweets in August: people who come out in the Hollywood spotlight face extra scrutiny. As Colton posited, there has been an added focus on his acting abilities and his personal life ever since he came out as gay. While Brandon didn't explicitly write "I'm gay" or "I'm bisexual" or "I'm queer," he's still aligning himself with a movement and a community that faces adversity on a daily basis. And that's really f*cking great.