Barack Obama's Quotes About Malia Going to College
The Secret Service Pretended They Couldn't Hear Barack Crying After Malia Left For College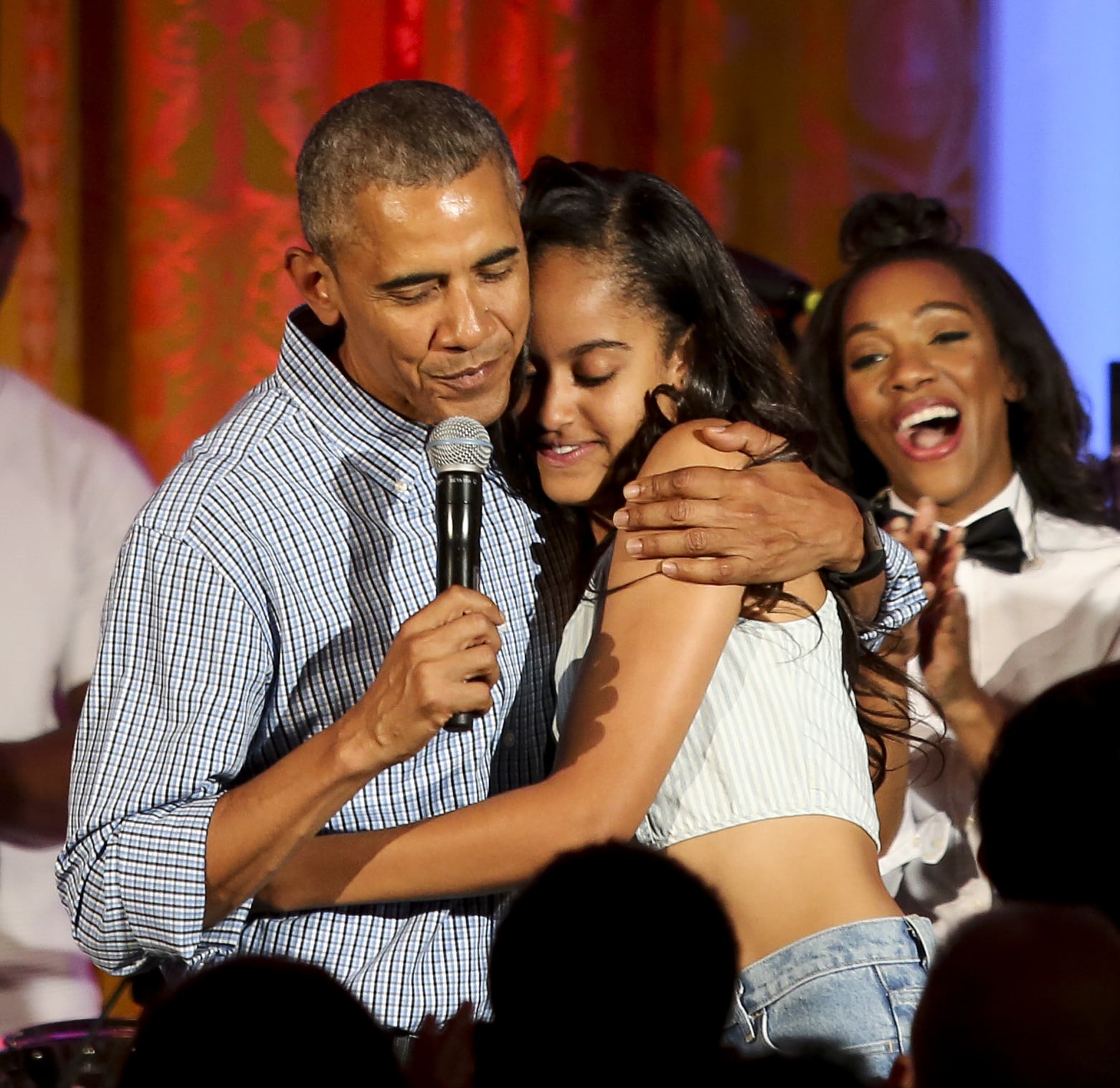 To most of the world, Barack Obama is an important leader, a force for good, and a generous philanthropist. But to Malia Obama? He's just Dad.
The former president took the stage at an event for the Beau Biden Foundation on Monday night, where he couldn't help but get emotional while discussing the moment he dropped his eldest daughter off at college. Malia, who turned 19 this Summer, just kicked off freshman year at Harvard following the gap year she elected to take following her high school graduation.
"For those of us who have daughters, it just happens fast. I dropped off Malia at college, and I was saying to Joe and Jill [Biden] that it was a little bit like open-heart surgery. I was proud that I did not cry in front of her," the 56-year-old and adorable father joked with the crowd. "But on the way back, the Secret Service was off, looking straight ahead, pretending they weren't hearing me as I sniffled and blew my nose. It was rough."
Both Barack and wife Michelle Obama were seen helping their daughter move into her dorm in August, and it's clear that the moment has stuck with him. During his speech, he called it "a reminder that, at the end of our lives, whatever else we've accomplished, the things that we'll remember are the joys that our children — and hopefully way later, our grandchildren — bring us."
His beautiful words perfectly echoed the tearful sentiment he shared with the people who gathered to watch his presidential farewell address in January, where he also brought up his daughters. "Of all that I've done in my life," he said, "I am most proud to be your dad."
Yep, we're crying.