Best Man's Speech at Pippa Middleton's Wedding
The Best Man's Speech at Pippa's Wedding Sounds Like It Was Pretty Terrible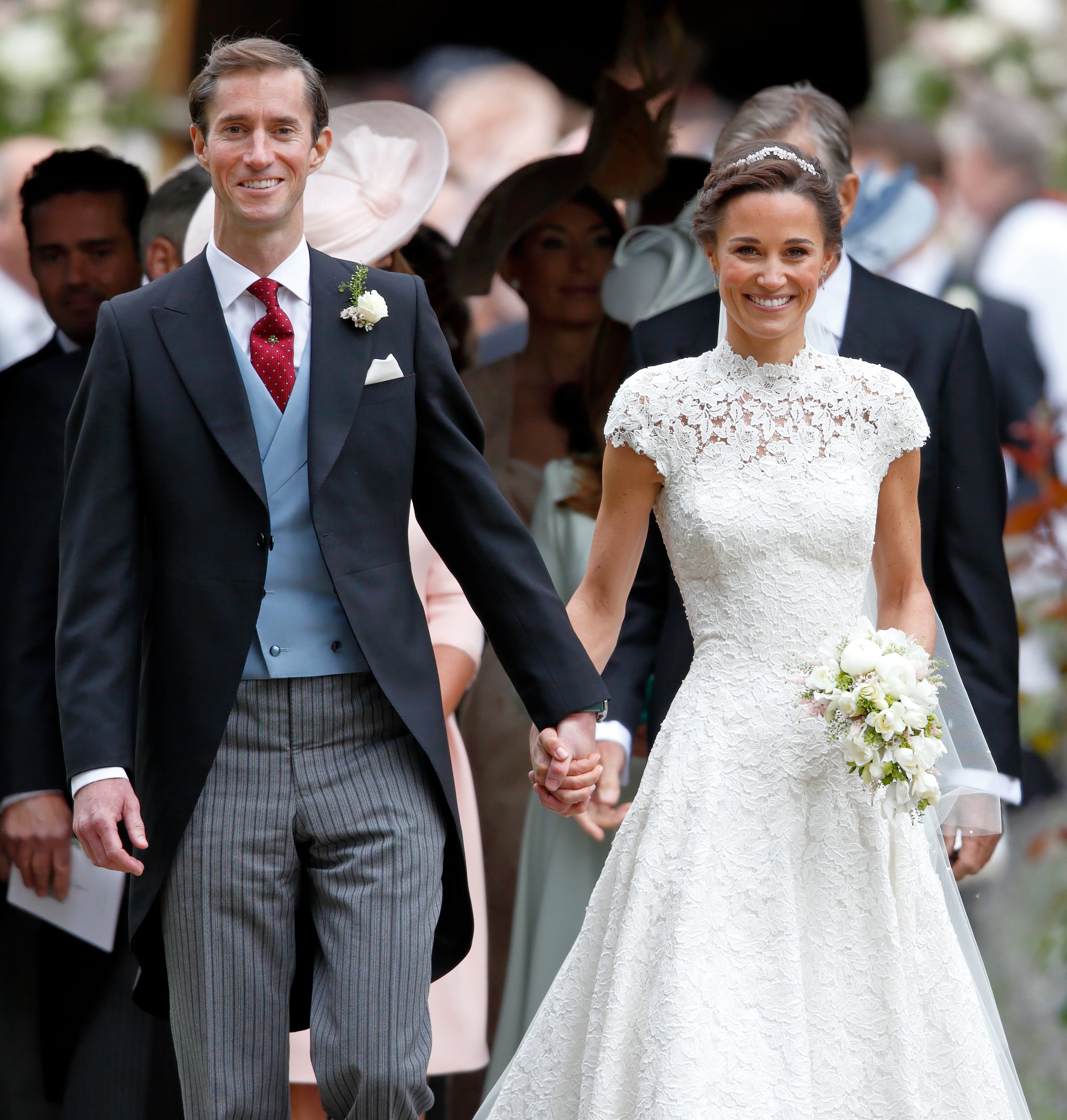 Pippa Middleton and James Matthews tied the knot in a beautiful ceremony in the English countryside on Saturday, but not every moment of their big day was perfect. After Kate Middleton's younger sister walked down the aisle in a gorgeous Giles Deacon dress, the couple headed to the Middleton family's estate for the reception. Just as the night's festivities were really kicking into gear, James's best man, Justin Johannsen, delivered a 10-minute speech to the 300 guests. According to E! News, Justin began his speech at around 11:30 p.m., which started off with innocently thanking everyone for coming. Things took an unfortunate turn, however, when he compared Pippa to James's dog (not kidding). Justin brought up "the love of James' life," whom he called "beautiful, energetic, loyal, and soft-mouthed," adding that she "comes on command" and has a "great behind." "But that's enough about James's spaniel," he said. "I'm here to talk about James's love, Pippa."
He went on to poke fun at Pippa's prewedding workouts, saying, "First, some messages from those who couldn't be here today: 'Wish Pippa the best with the hair. We have really enjoyed seeing you and how you have mastered interpretive dance. Don't forget to buttock clench on the star jumps.' That's from Steve and the gang at the Crazy Feet dance studio in Soho." He also touched on his fear of losing the rings, saying, "James doesn't know this but I have a habit of losing things. Not often, but they are usually quite expensive. I resolved to keep them on my person the entire time that they were in my custody. We both got up for a run early this morning and James jokingly asked if the rings were on my person. I had them in a shower cap tucked in my shorts. He said, 'Really? In a shower cap? I don't want that in my head when I am putting the ring on Pippa's finger in the church.' I'm sure it wasn't on your mind in the church, but it's on your mind now. Sorry, Pippa.'"
Despite the cringeworthy jokes, Justin also made sure to talk about Pippa and James's love story. "I think I can say for everyone, that you look stunning," he said while addressing Pippa directly. "The image of perfection. I know that James first fell in love with your gutsiness and your spirit and then succumbed to your beauty. You make James extremely happy. You have a voir la joie that warms the hearts of everyone who knows you, and you have won the heart of the best man that I know."
Image Source: Getty / Max Mumby/Indigo