Blake Lively Teases Ryan Reynolds on Instagram
Blake Lively Teased Ryan Reynolds on Instagram, but He Had the Last Laugh in the Comments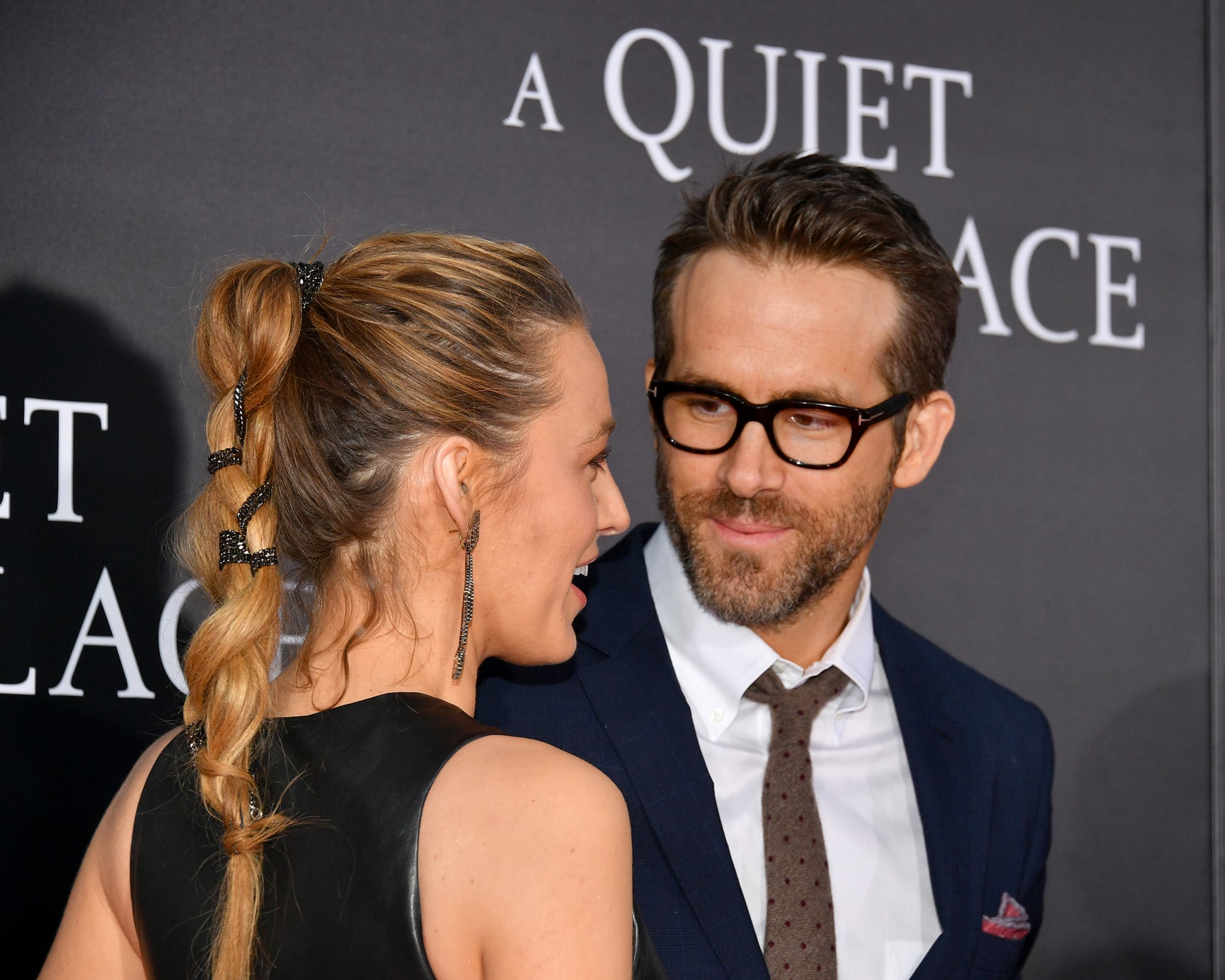 Leave it to Blake Lively and Ryan Reynolds to turn a red carpet affair into a hilariously savage joke. Earlier this week, the duo stepped out to support friends John Krasinski and Emily Blunt for the premiere of A Quiet Place, and Blake left with some pretty ruthless diss material. The 30-year-old actress posted a photo of the couple on Instagram, writing, "If there's one thing I'm infinitely proud of in this picture, it's the incredible hair styling that I did on myself." Obviously, Ryan's in full view, so Blake's choice of words give him a teasing jab while she pat herself on the back.
Ryan, never one to let a joke slide, replied to Blake's photo with a comment of his own. "I was so happy back then," he wrote. Perhaps another attempt to troll everyone who thought their marriage was in trouble? He already took to Twitter after silly rumors started circling, and we wouldn't be shocked to see him do it again.
All jokes aside, Blake truly does deserve a round of applause for that DIY hairstyle. Any novice stylist knows the struggle of trying to get a half-decent plait, let alone an intricately woven and complex one like Blake's. Now that's a work of art!