Does Meghan Markle Have Children?
Here's What Meghan Markle Has Said About Having Children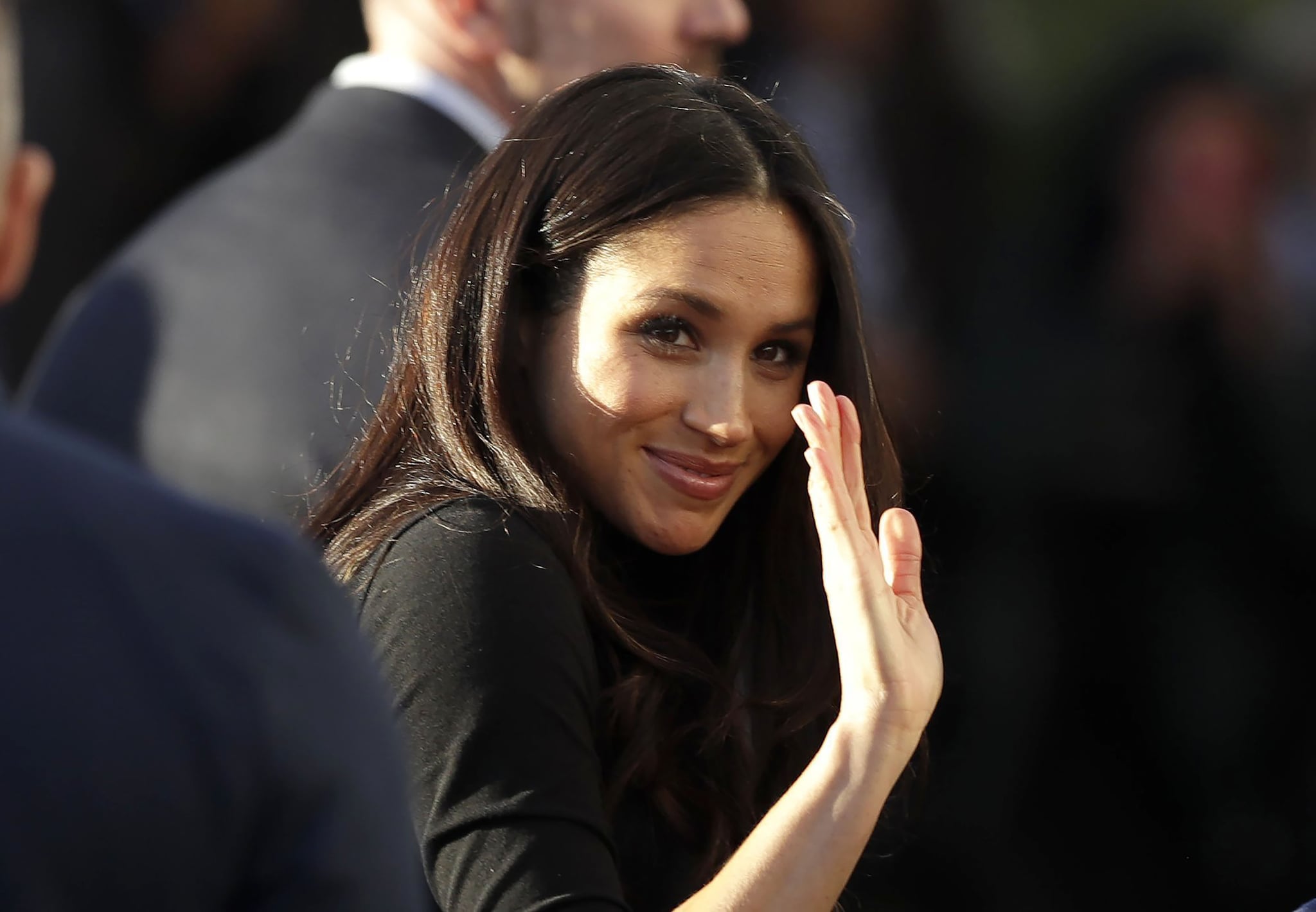 Meghan Markle is expecting her first child with Prince Harry in Spring 2019. The announcement came just five months after the couple's wedding at St. George's Chapel in England on Saturday, May 19, 2018, and, honestly, we should have seen this coming.
For those of you keeping track, Meghan Markle has already been married to Trevor Engelson from 2011 to 2013, but does she already have any children? The answer is no, though when it comes to having a family with husband Prince Harry, she has definitely alluded to it for a while.
Although the couple haven't spoken at length about starting a family, during their first BBC interview as an engaged couple in November 2017, Harry and Meghan hinted that having kids was going to happen for them, but just not right away.
"Not currently, no," Prince Harry told BBC when asked about children. "But I think eventually, one step at a time, and we'll start a family in the near future."
Meghan was also been relatively quiet on the subject since dating Prince Harry. In 2016, she opened up to Lifestyle magazine about her life, career, and future family.
"I also dream to have a family. It's all about balance, and I have so much happiness in my career and am fortunate to travel the world and see so many amazing things — it will also be nice to be anchored to something grounded and in the same place," she told the magazine for its September issue — which was conducted after she began dating Harry in July of that year. "Raising a family will be a wonderful part of that."
Even before her romance began with the Prince of England, Meghan had discussed her desire to be a mom with another publication. In fact, Us Weekly discovered an old interview via Harper's Bazaar that the actress did with Best Health Canada where she quickly touched upon her family plans.
In the interview, from April 2016, Meghan said that becoming a mom was on her "bucket list." Plus, she added that "I can't wait to start a family, but in due time."
Now that the adorable couple has decided to add to their family, we know the royals will be there to support them through Meghan's pregnancy and their time as parents.
"His family has been so welcoming. I have [met several family members] on his mother's side, it's been really important to me, too," Meghan said during the couple's BBC interview. "The family has been great, and in the past year and a half, they've made me feel a part of not just the institution but of a part of the family."