How Old Was Diana When She Married Prince Charles?
Diana's Age When She Married Prince Charles Will Make You Feel Uncomfortable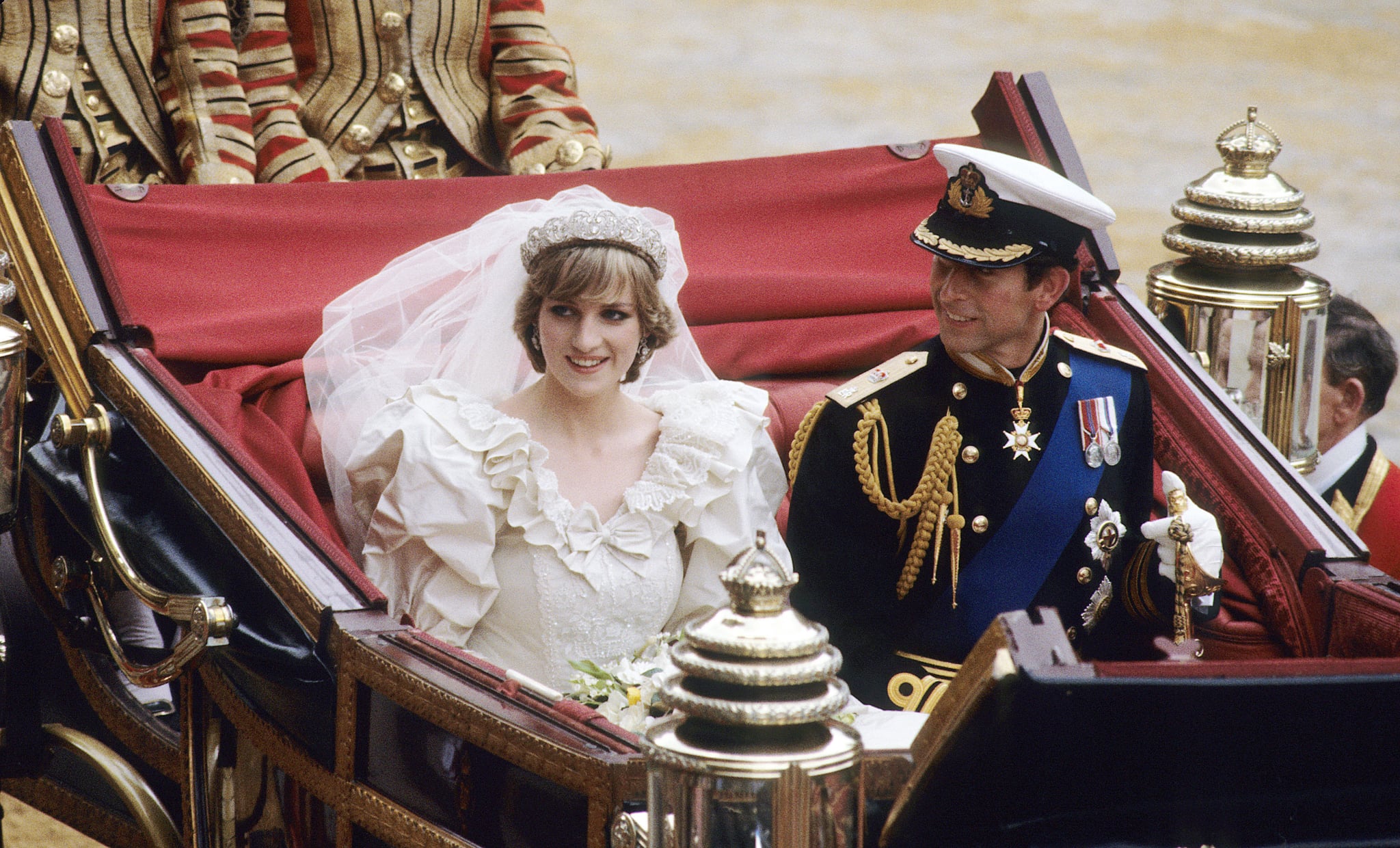 It's hard to forget the momentous occasion that was Princess Diana and Prince Charles's wedding. The two tied the knot in a ceremony only fit for royalty in July 1981 with an estimated 750 million people watching around the world. While there were hints leading up to their wedding that showed cracks in the fairy tale the public wanted to believe was coming true, everyone seemed genuinely happy and excited for the new addition to the royal family. During ABC's recent The Story of Diana: Part One special, historians and those closest to the royal family spoke about Charles's journey to find a wife.
While he spent a few years being a playboy, he knew he "needed to find a virgin" to marry, and that meant he had to look for someone young. The prince had already had a relationship with Camilla Parker Bowles (then Camilla Shand), which meant she basically ruled herself out as a possibility because they had already slept together. Charles then began dating Diana after breaking up with her older sister. While they seemed to enjoy each other's company, they had only gone on 12 dates before he proposed. The prince thought he had found the right virginal and impressionable woman to make his princess and told friends that he would learn to love Diana in time.
Charles was 32 years old when they tied the knot, while Diana had only just turned 20. The age difference, as well as Charles's frequent questionable behavior, soon got in the way. They two went on to have an extremely tumultuous relationship before Queen Elizabeth II ordered them to get a divorce. While large age differences are nothing new in Hollywood (and are never a big deal), the fact that the prince wanted someone he could easily influence is a bit off-putting.