How Old Was Elizabeth II When She Became Queen?
Queen Elizabeth II Ascended to the Throne at a Really Young Age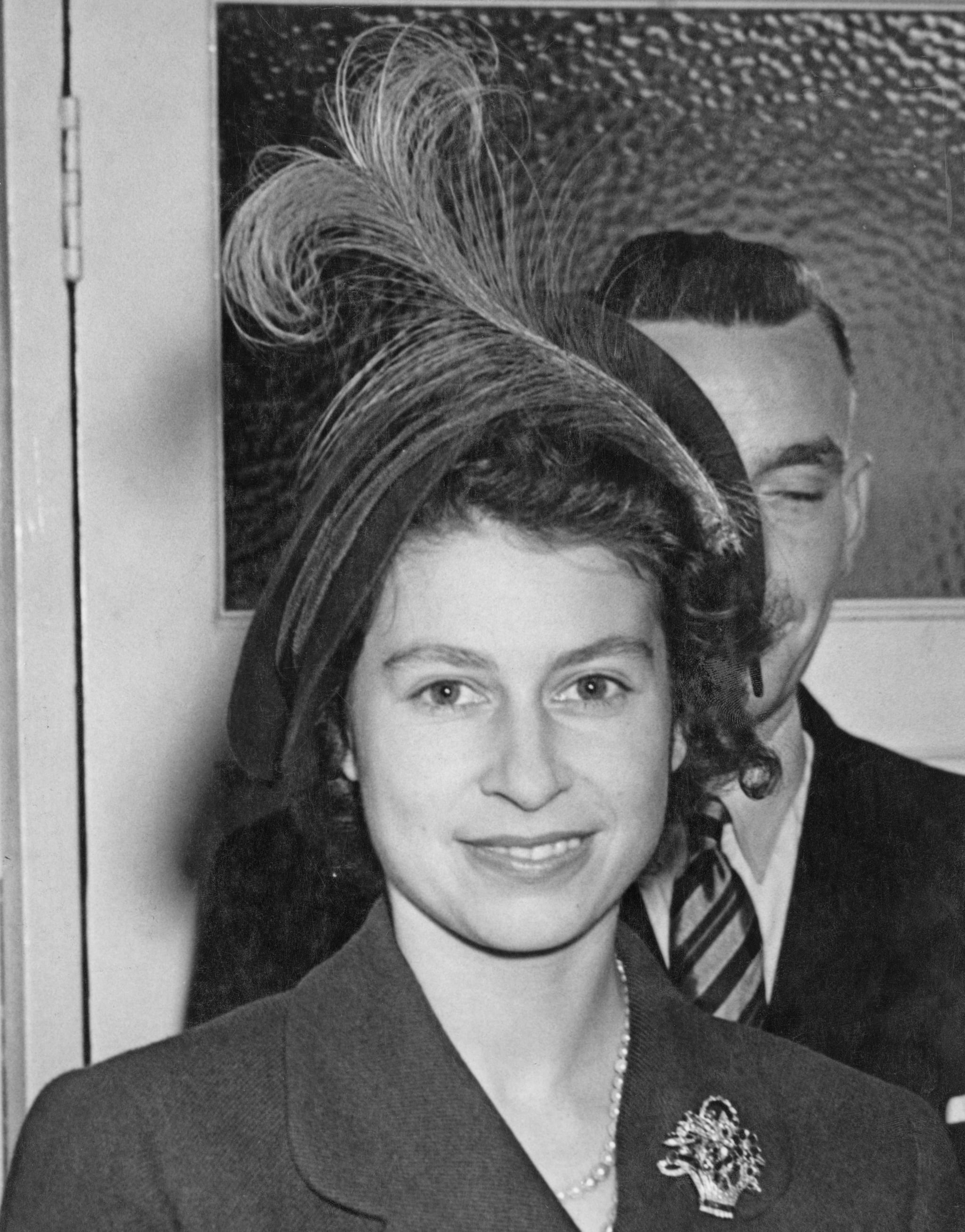 Think back a moment to your mid-20s: you were likely just settling into postgrad life, landing your first adult job, and trying to balance fun nights out with paying back any student loans. Or maybe you're in your mid-20s right now, navigating the world after college.
Imagine at that time having the responsibility of running a country — wait, more like several countries — placed on your shoulders. That's exactly what happened to Queen Elizabeth II in 1952 when her father, King George VI, died and she was appointed to the throne. At the time, she was only 25 years old — a 25-year-old woman who, for all intents and purposes, was not expected to become queen; Elizabeth's uncle, Prince Edward, inherited the throne from King George V, and many assumed he would marry and have children of his own (that would knock Elizabeth down the line of succession). But in 1936, when Elizabeth was just 10, Edward abdicated the throne to marry his divorced mistress, American socialite Wallis Simpson, and George VI took over.
For the first 10 years of her life, Elizabeth would have been just like today's Princess Beatrice: a distant heir to the throne. Nobody predicted that George would become king — then would fall ill and die so soon — he was only 56 — but those royal duties quickly became hers.
In early 1952, Elizabeth and Prince Philip, whom she had married four years earlier, set out for a tour of Australia and New Zealand with a stop in Kenya. While at their Kenyan home, Sagana Lodge, they got word that the king had died — and that Elizabeth was now queen. It was Prince Philip who broke the news to her, and when she was asked to choose a regnal name, she opted to "of course" remain Elizabeth. She and Prince Philip headed back to London and almost immediately moved into Buckingham Palace. In June 1953, Elizabeth was coronated at Westminster Abbey; Prince Charles and Princess Anne, who were just four and two at the time, respectively, were present for the big event.
Since taking the throne, Elizabeth became head of the Commonwealth. And before her death on Sept. 8 at age 96, she set numerous records. In 2015, she became the UK's longest reigning British monarch (the previous record of 23,226 days was held by Queen Victoria). She celebrated huge milestones with her Silver, Golden, Diamond, Sapphire and Platinum Jubilees, marking 70 years of her reign.
Elizabeth's death has brought sadness to the hearts of people all over the world, but there is time to celebrate her legacy. In contrast, King Charles III is now the oldest monarch to take the throne at the age of 73. From taking on such duties at such a young age, she remained loyal and understood the privilege of being Queen. Her reign will continue to inspire women for generations to come.
Image Source: William Vanderson/Fox Photos/Hulton Archive/Getty Images