Royal Family Marriage Rules
The 1 Way Queen Elizabeth II Can Make or Break a Royal Marriage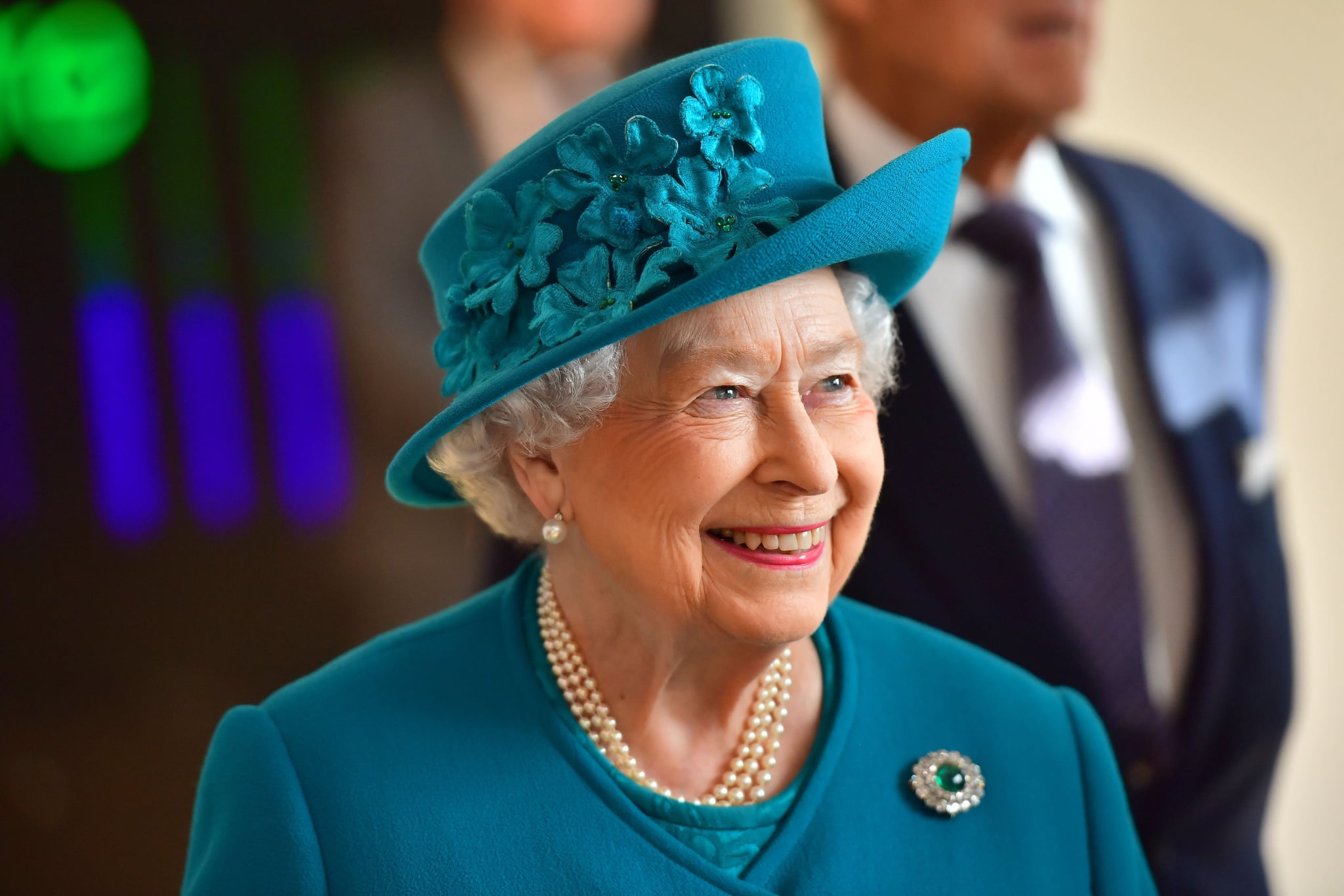 Image Source: Getty / Pool
Prince Harry's relationship with former actress Meghan Markle took a major turn in November 2017 when they officially announced their engagement, and the two walked down the aisle in a stunning ceremony on May 19, 2018. Realistically, though, zero bells would have been ringing for the couple if Meghan had not impressed his grandmother, Queen Elizabeth II — and Harry hadn't gotten it in writing.
On March 14, two months before their wedding day, the queen gave her formal consent for Harry and Meghan's marriage, declaring, "My Lords, I declare My Consent to a Contract of Matrimony between My Most Dearly Beloved Grandson Prince Henry Charles Albert David of Wales and Rachel Meghan Markle, which Consent I am causing to be signified under the Great Seal and to be entered in the Books of the Privy Council."
Due to the Royal Marriages Act 1772, the monarch has the right to veto the marriage of a member of his or her family and is required to give formal consent to any family marriages in order to guard against those that could "diminish the status of the royal house." The fact that Meghan is a divorcée — she was married to Trevor Engelson from 2011 to 2013 — had been widely speculated to hurt her chances, but it actually wouldn't have (and obviously didn't). Not only have modern royal marriage rules become more lax than in previous years, but the queen has technically dealt with that kind of drama before, dating all the way back to the public divorce of her younger sister, Princess Margaret, in 1978.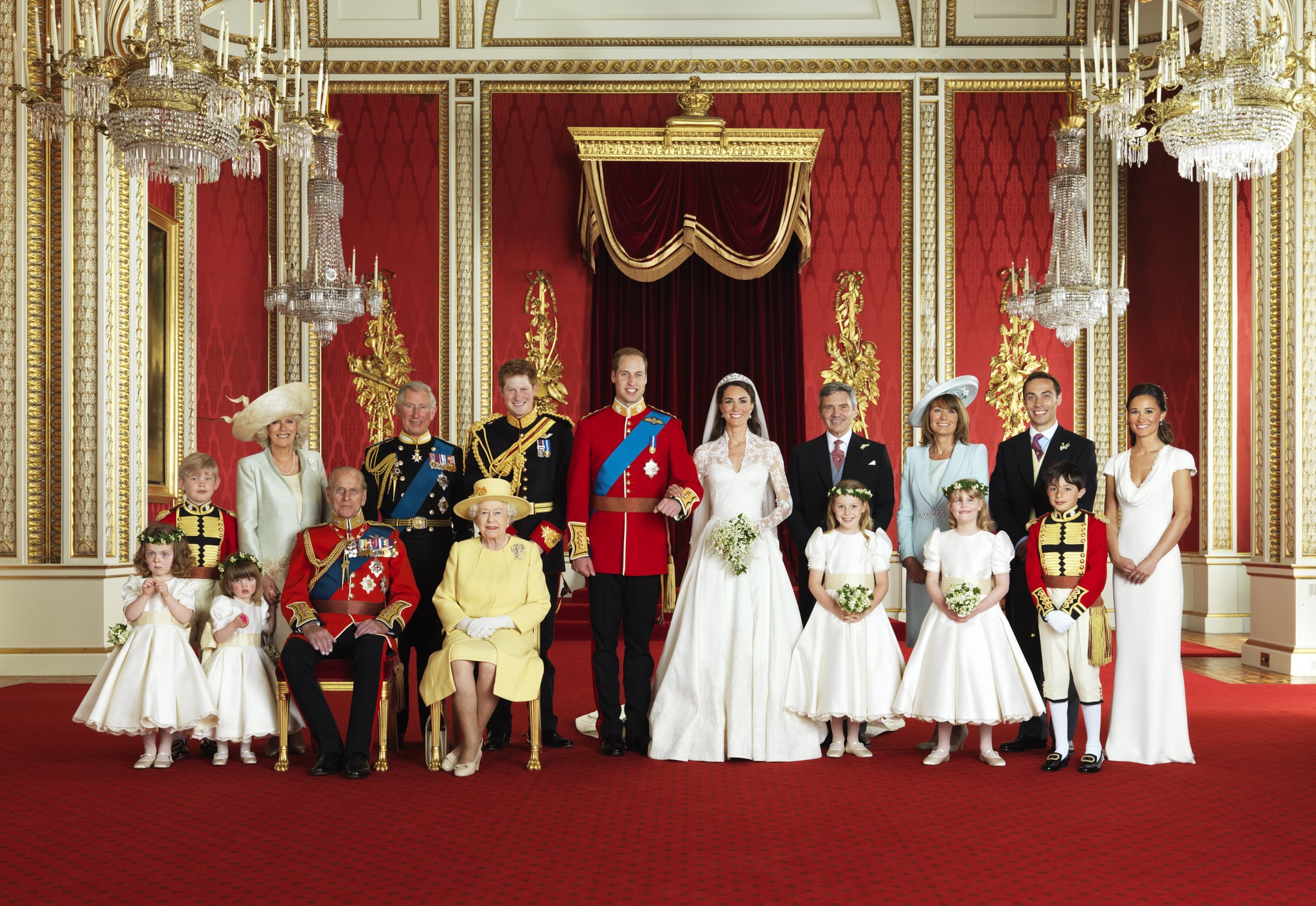 Image Source: Hugo Burnand / AFP / Getty Images
While the Royal Marriages Act originally meant that all royal family members needed consent from Queen Elizabeth in order to marry, a change in the law in 2013 now only applies to the six people closest in line to the throne who need to seek out the queen's permission before popping the question. With the birth of Charlotte in May 2015, Princess Beatrice of York became seventh in line and her sister Eugenie slid down to eighth. They can essentially marry whoever they want without checking with their grandmother first; Eugenie wed Jack Brooksbank in October 2018, and didn't need to get her granny's permission in writing before the big day. And when Prince William and Kate Middleton's third child, Prince Louis, arrived in April, Prince Andrew earned the right to do the same.
Before proposing to Kate Middleton in October 2010, Prince William had to get the thumbs up from Queen Elizabeth, and according to BBC News, she "readily gave her consent." Elizabeth signed an detailed notice of approval to the union of "Our Most Dearly Beloved Grandson Prince William Arthur Philip Louis of Wales, K.G. and Our Trusty and Well-beloved Catherine Elizabeth Middleton." The notice was dated Feb. 9, 2011, just two months before Kate and William tied the knot.
When Harry decided to propose to Meghan, he needed to earn the queen's blessing; and if she had objected to Meghan as a worthy wife or felt that she wasn't a good addition to the family, she has the right to rule their marriage "invalid." That's right — Harry's grandma could literally have said "Nah" and his plans to tie the knot would have come crashing down.

Contrary to popular belief, there are no rules that require a prince to marry someone of royal or aristocratic blood, or even a British citizen — but religion is where it gets dicey.
It's not something she has ever done, and she likely wouldn't have started with an American actress. Contrary to popular belief, there are no rules that require a prince to marry someone of royal or aristocratic blood, or even a British citizen (and in the case of Prince Charles and Camilla, Duchess of Cornwall, an incoming royal can even be divorced) — but religion is where it gets dicey. There is no legal barrier that keeps a royal from marrying someone of Jewish, Buddhist, or Muslim faith, or even an atheist, but under the Act of Settlement of 1701, no one in the direct line of succession could marry a Catholic and keep their right to the throne. This is because the monarch also serves as Head of the Protestant Anglican Church of England, which was established back in the 16th century by Henry VIII. In 2015, amendments were made that now allow royal family members to marry a Roman Catholic and become king or queen — however, a Roman Catholic royal still cannot become the monarch. For instance, if Prince George marries a Catholic and raises his children in that faith, they could be prohibited from taking the throne.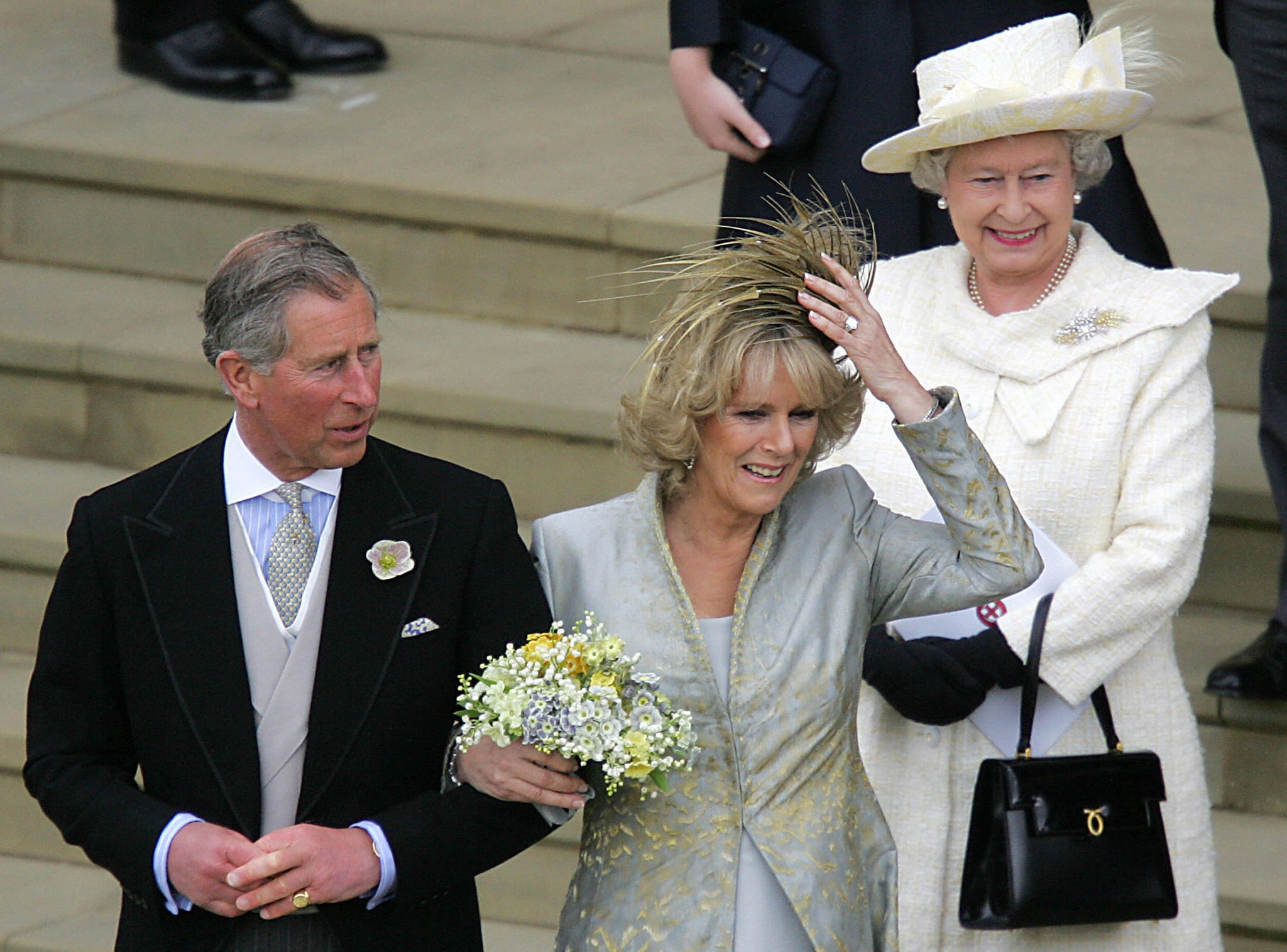 Image Source: Odd Anderson / AFP / Getty Images
Where her divorce is concerned, Meghan didn't have to be too worried. There have been a handful of royal family members who have past marriages and those who have carried on relationships with divorcées. Perhaps most famous was Elizabeth's uncle, Edward VIII, who abdicated the throne in 1936 to marry his divorced American socialite mistress Wallis Simpson, which resulted in Elizabeth's father George VI becoming king. In the '50s, the queen's sister, Princess Margaret, ended her relationship with divorced Group Captain Peter Townsend in favor of her royal status (and went on to get divorced some 30 years later). And as we all know, the queen's eldest son Prince Charles split from Princess Diana and went on to marry his mistress, Camilla Parker Bowles. It was Elizabeth who, likely fed up with doing damage control for Charles and Diana's extramarital affairs, urged the couple to divorce. In December 1995, Buckingham Palace announced that the queen had written separate letters to the couple advising them that "an early divorce is desirable" — an unprecedented move at the time. Their divorce was finalized in August 1996, but as the mother of heirs to the throne, Diana remained an official member of the royal family until her death the following year.
Prince Charles sought the approval of his mother before proposing to Camilla, and their engagement was announced in February 2005. The following month, the queen released her official letter of consent to their union, and the two were married at Windsor Guildhall in England on April 9, followed by a Church of England Service of Prayer and Dedication at St. George's Chapel. Charles is the first member of the royal family to have a civil ceremony rather than a religious wedding, and his parents were not in attendance for their town hall event. It was reported that because the queen "does take her role as Supreme Governor of the Church of England very seriously," she felt it would "be inappropriate to attend that particular part of the wedding." She and Philip were there for the prayer and dedication service and also held a reception for the newlyweds in Windsor Castle.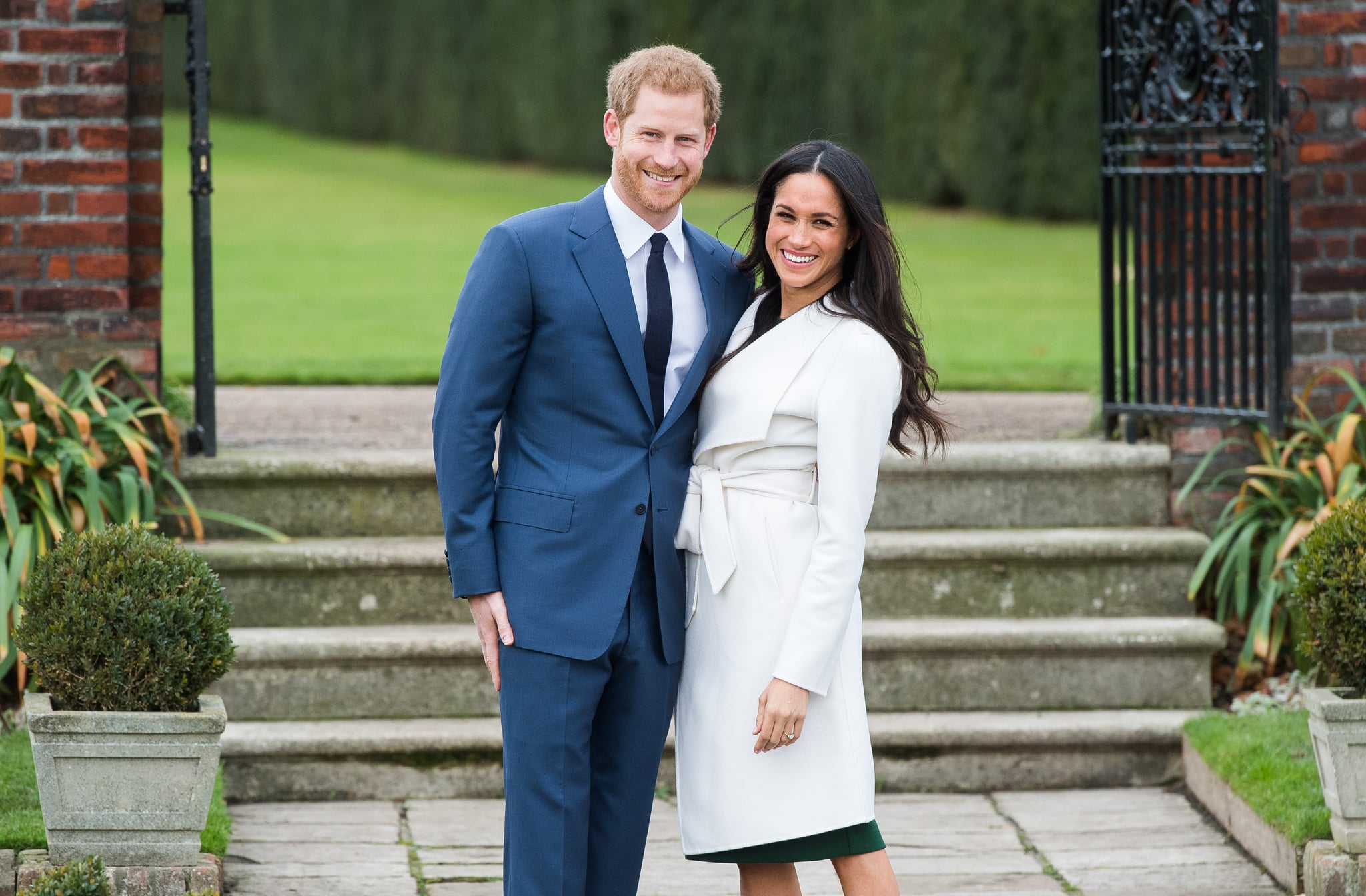 Image Source: Getty / Samir Hussein
While marrying into the royal family isn't exactly a piece of cake, there are actually fewer hoops to jump through than most would think. And no matter what happens from here on out, it's a huge deal that Meghan was able to win over the world's most important woman.