Kit Harington and Rose Leslie Wedding Details
The Few Details We Have About Kit Harington and Rose Leslie's Wedding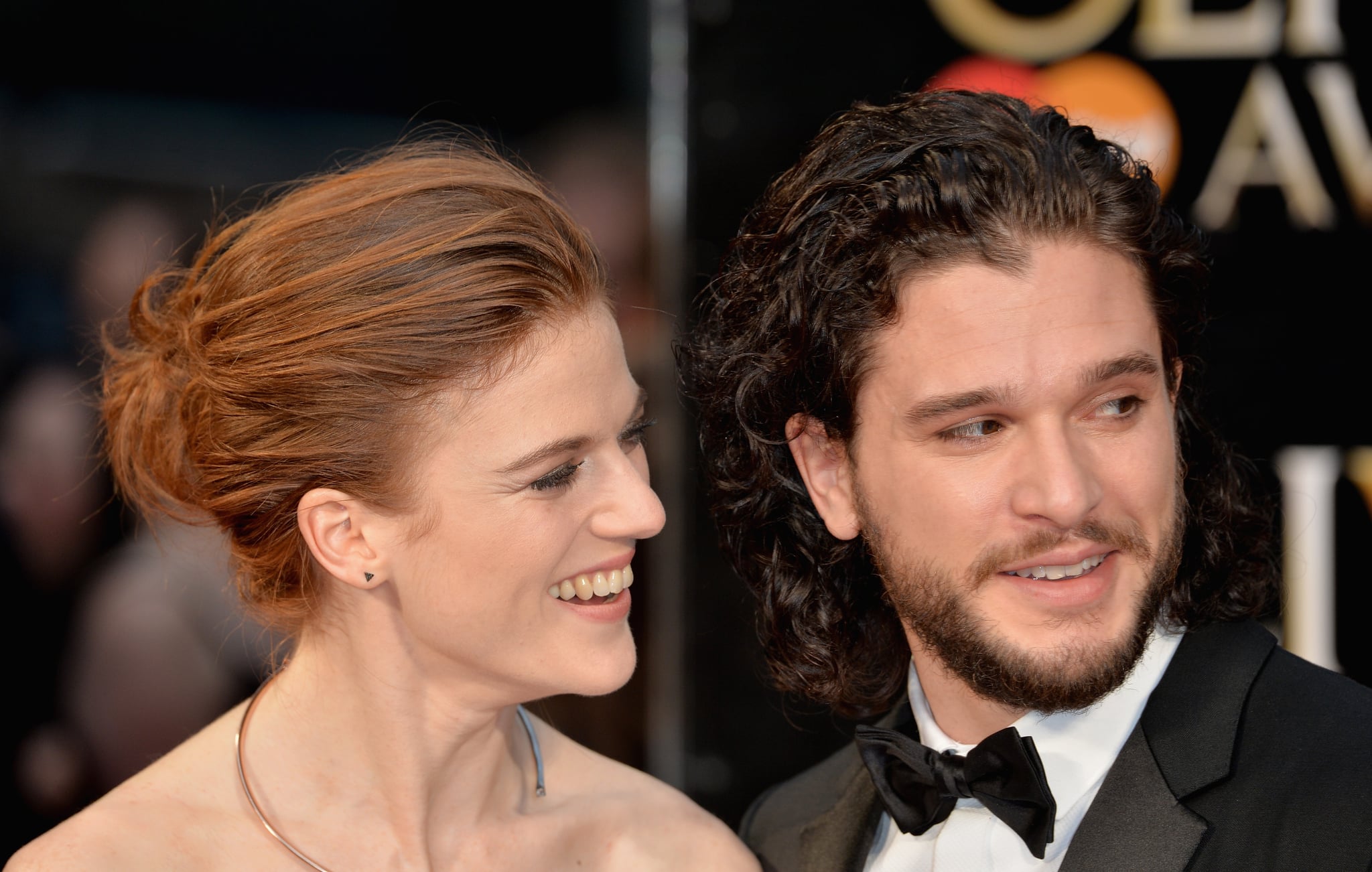 Kit Harington and Rose Leslie are set to tie the knot this weekend, and we're kinda looking more forward to their wedding than to the return of Game of Thrones. We've been obsessed with their sweet and funny romance ever since it sparked after they met on the set of the hit HBO show, and when Kit revealed he proposed earlier than he originally planned because he just couldn't wait, he solidified their status as one of the cutest couples in Westeros — er, Hollywood. While Kit and Rose usually like to keep their love private, they have been opening up about each other a bit more recently, and with their wedding now on the horizon, they've given away little hints about their big day.
During an appearance on The Jonathan Ross Show back in October 2017, Kit revealed that they plan on having all of their castmates at their wedding, which could mean a little pause in production. "I rang him [one of the show's producers] up and I said, 'I'm getting married and it's your fault actually' . . . 'You need to factor in a Game of Thrones wedding by the way,'" Kit said. "They [the cast] have all got to be there so the whole thing has got to shut down."
The cast is currently busy filming the last season, and, according to The Hollywood Reporter, production could run as late as August 2018. Seeing that Kit and Rose have reportedly set their wedding date for June 23, that could certainly interfere with filming. However, since we probably have to wait until 2019 for the final season of Game of Thrones anyway, the halt on production for Kit and Rose's wedding is no biggie.
Image Source: Getty / Anthony Harvey