Marc Anthony Tweets at Donald Trump to Help Puerto Rico
Marc Anthony Burns Donald Trump So Bad With a Powerful Message About Puerto Rico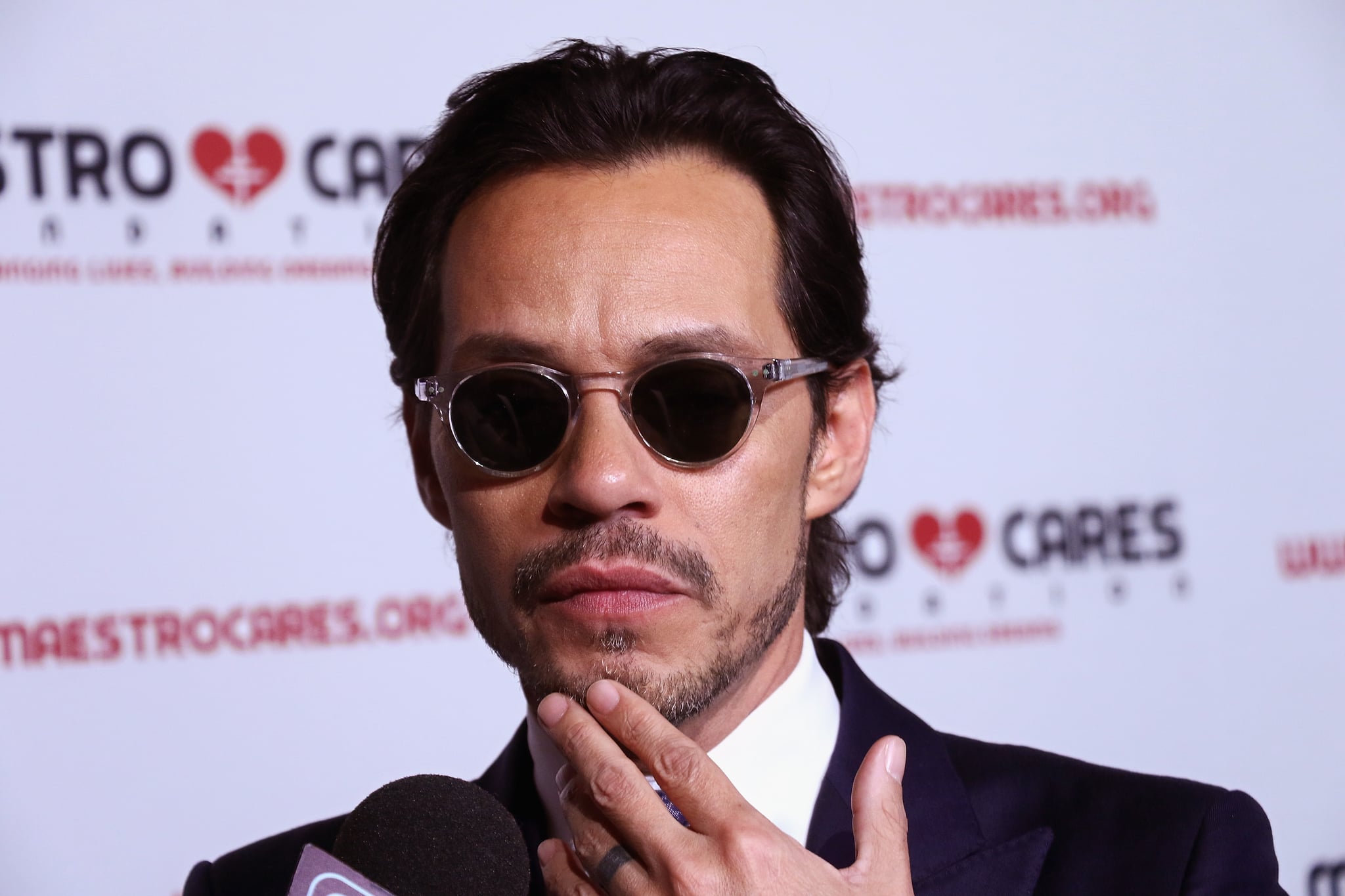 Marc Anthony had some choice words for President Donald Trump on Sunday, and we think his one simple tweet spoke volumes. After the 71-year-old spent the weekend tweeting about NFL players who were taking a knee during the national anthem at games, Marc called him out for focusing too much on that instead of recognizing the catastrophic damage left in Puerto Rico, a US territory, after Hurricane Maria.
Mr. President shut the fuck up about NFL. Do something about our people in need in #PuertoRico. We are American citizens too.

— Marc Anthony (@MarcAnthony) September 25, 2017
The tweet, now liked over 155,000 times and retweeted more than 66,000 times, was the perfect response to Trump's lack of hurried action to help the island. On the other hand, Anthony has been actively urging his fans across his social media platforms to donate to United for Puerto Rico to help with hurricane relief and even partnered with ex-wife Jennifer Lopez and New York Governor Andrew Cuomo to send help and funds.
On Sept. 24, the singer posted a touching message on Twitter that will make you shed a tear (or a lot of them). "We will never quit. I also know that in moments like this, it's easy to get desperate and you feel like you are alone, you're not. We are on our way and we're going to come out of this stronger than ever so hang in there," he said while getting choked up. "Help is on it's way. I think about you 24 hours a day. We are working hard 24 hours a day. Trust me, we are on our way. I love you guys. Stay strong."
Trump first tweeted about the disaster on Sept. 20 when the hurricane made landfall in Puerto Rico.
Governor @RicardoRossello-
We are with you and the people of Puerto Rico. Stay safe! #PRStrong

— Donald J. Trump (@realDonaldTrump) September 21, 2017
After news broke that Hurricane Maria left 90 percent of the island without power, the president didn't comment — until Sept. 26, right after Anthony's savage tweet. After a few vague tweets where he mentioned Puerto Rico's current national debt, he very quickly went back to tweeting about the NFL.
Texas & Florida are doing great but Puerto Rico, which was already suffering from broken infrastructure & massive debt, is in deep trouble..

— Donald J. Trump (@realDonaldTrump) September 26, 2017
...It's old electrical grid, which was in terrible shape, was devastated. Much of the Island was destroyed, with billions of dollars....

— Donald J. Trump (@realDonaldTrump) September 26, 2017
...owed to Wall Street and the banks which, sadly, must be dealt with. Food, water and medical are top priorities - and doing well. #FEMA

— Donald J. Trump (@realDonaldTrump) September 26, 2017
Thank you to Carmen Yulin Cruz, the Mayor of San Juan, for your kind words on FEMA etc.We are working hard. Much food and water there/on way

— Donald J. Trump (@realDonaldTrump) September 26, 2017