Meghan Markle Calls Prince Harry Best Husband Ever June 2018
Meghan Reveals What Marriage Life Is Like With Prince Harry, and Our Eyes Are Sweating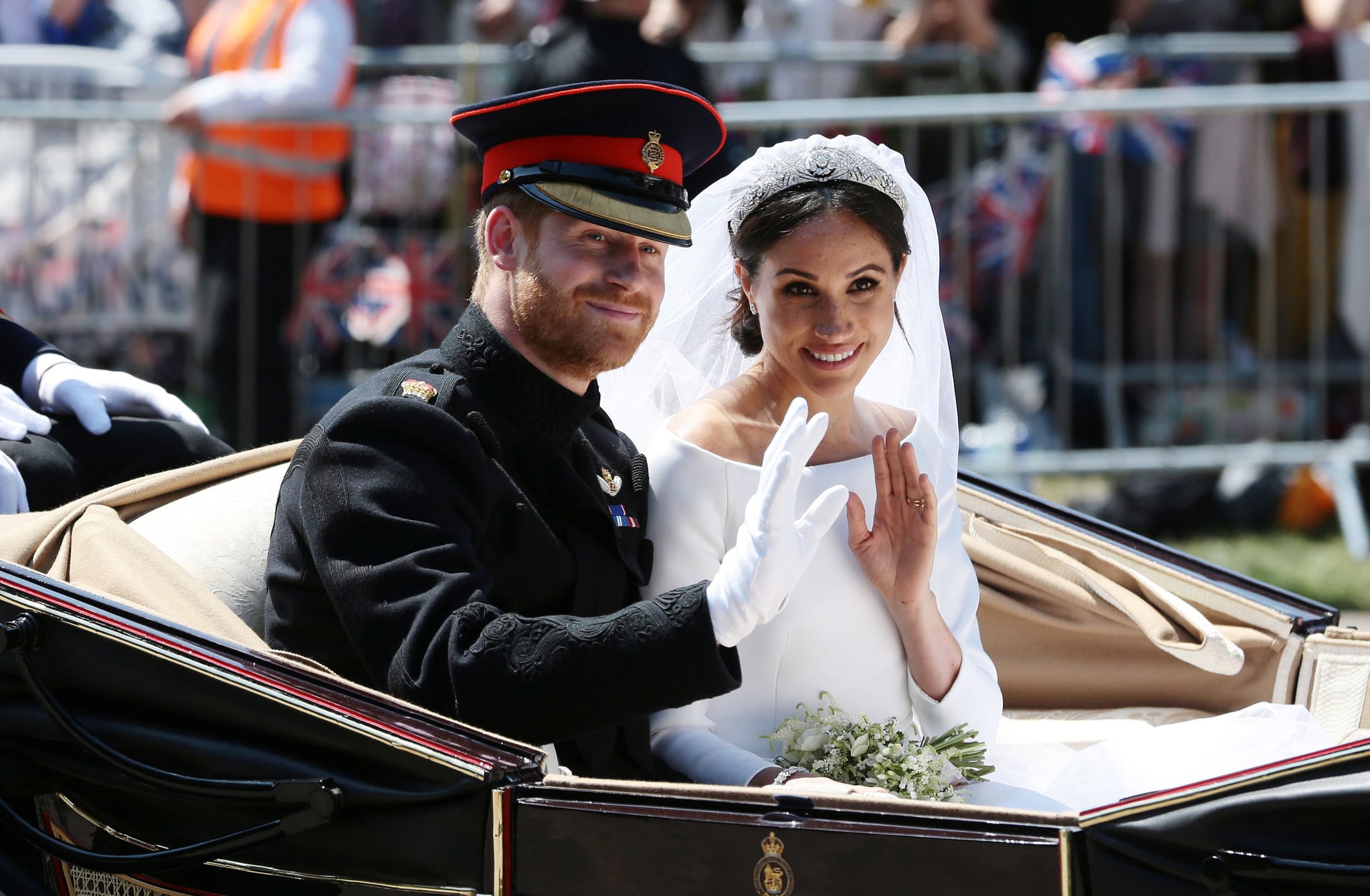 Meghan Markle is basking in her marital bliss with Prince Harry. On Thursday, the newlywed stepped out for her first solo engagement with Queen Elizabeth II in Chester, England, when she was asked about married life by a local resident hoping to catch a glance of the Duchess of Sussex. "It's wonderful," she reportedly shared. The 36-year-old also called her real-life prince the "best husband ever." You hear that? That's the sound of our hearts melting into a puddle of mush.
The Queen and Meghan Markles first solo engagement together in Chester! pic.twitter.com/WKExiZrLpH

— Rania El Zeiny (@RaniaElzeiny_) June 14, 2018
From the look of things, Meghan has adjusted within the British royal family quite nicely. The former Suits actress made her first appearance with Harry as they celebrated Prince Charles's 70th birthday at Buckingham Palace just days after tying the knot. Last weekend, Meghan was right by Harry's side for the annual Trooping the Colour ceremony, and she couldn't look happier. In case there was any doubt of Harry's "best husband" status, he proved it when he politely nudged Meghan to remind her to curtsy to the queen. These two are really vying for cutest couple of 2018, aren't they?