Prince Harry and Meghan Markle Will Keep Baby Plans Private
Don't Expect Live Royal Baby Updates; Meghan and Harry Are Keeping the Birth Private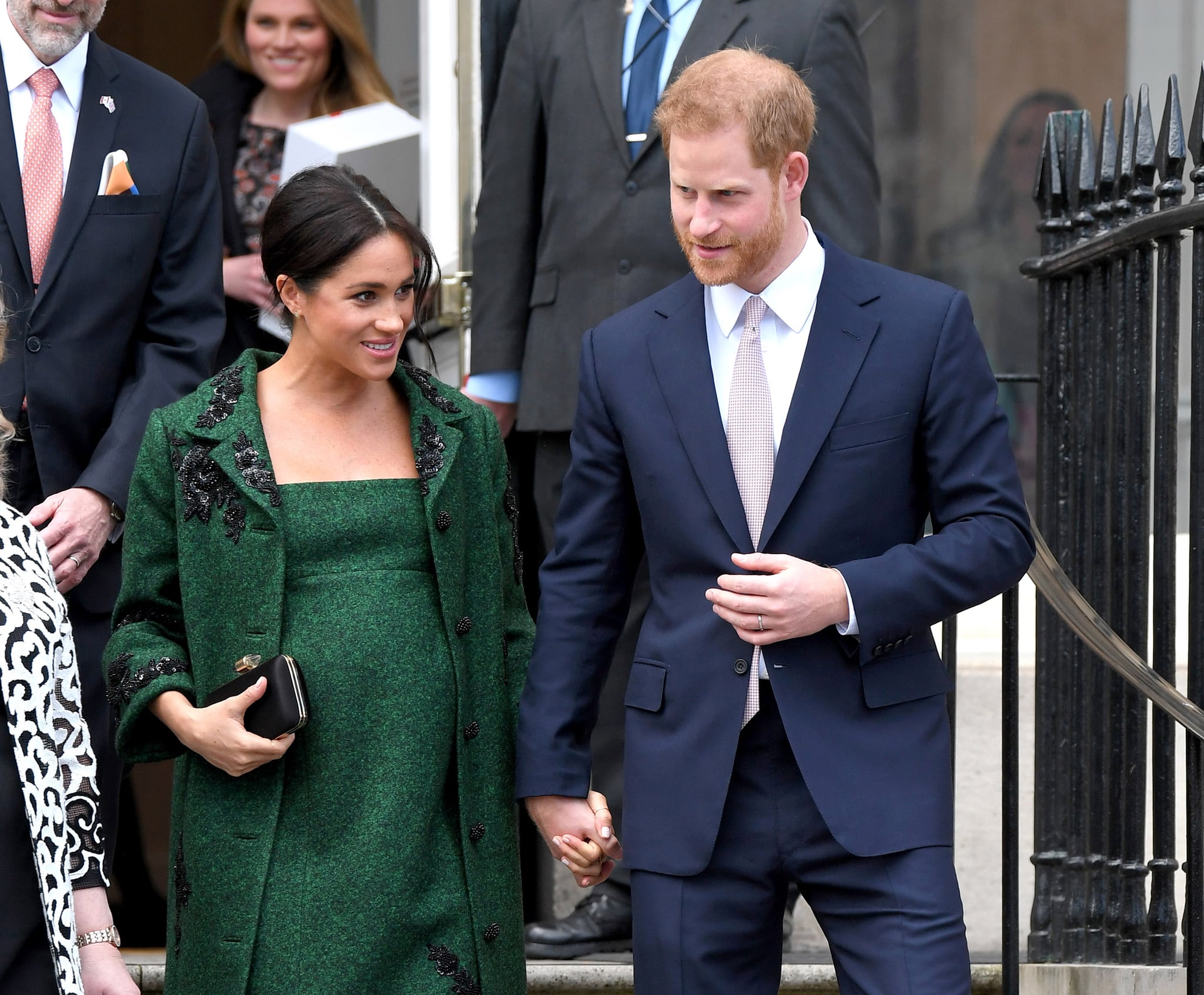 With baby Sussex said to be due in the next few weeks, we've been waiting to hear which hospital Meghan and Harry will choose and when we will find out more details of the birth. However, those expecting a royal baby photo op on the hospital steps may be disappointed, as the Duke and Duchess of Sussex have now confirmed that they will be keeping the details of their child's birth private. A statement released to the press explained, "Their Royal Highnesses have taken a personal decision to keep the plans around the arrival of their baby private. The Duke and Duchess look forward to sharing the exciting news with everyone once they have had an opportunity to celebrate privately as a new family."
But excited fans won't be left completely in the dark. The palace will announce when Meghan goes into labor, and a few days later, the royal duo will partake in a photo op with their new baby at Windsor Castle. Though some will be disappointed that they won't be able to follow news of Meghan's labor the way we did with Kate's, we are not welcoming a future king or queen, as we were with Prince George. Like any new parents, the royal couple have the right to privacy. Some rumors suggest that Meghan is planning a home birth at Frogmore Cottage in Windsor, which would further explain why they have decided not to invite press or share any further details.
Though details surrounding the birth will be private, Harry and Meghan do know how excited members of the public are about their baby. "The Duke and Duchess of Sussex are very grateful for the goodwill they have received from people throughout the United Kingdom and around the world as they prepare to welcome their baby," the statement read. Once they have had some private family time, they introduce him or her in their own special way.