Selena Gomez Talking About Justin Bieber in Interviews
Why It's Time to Stop Asking Selena Gomez About Justin Bieber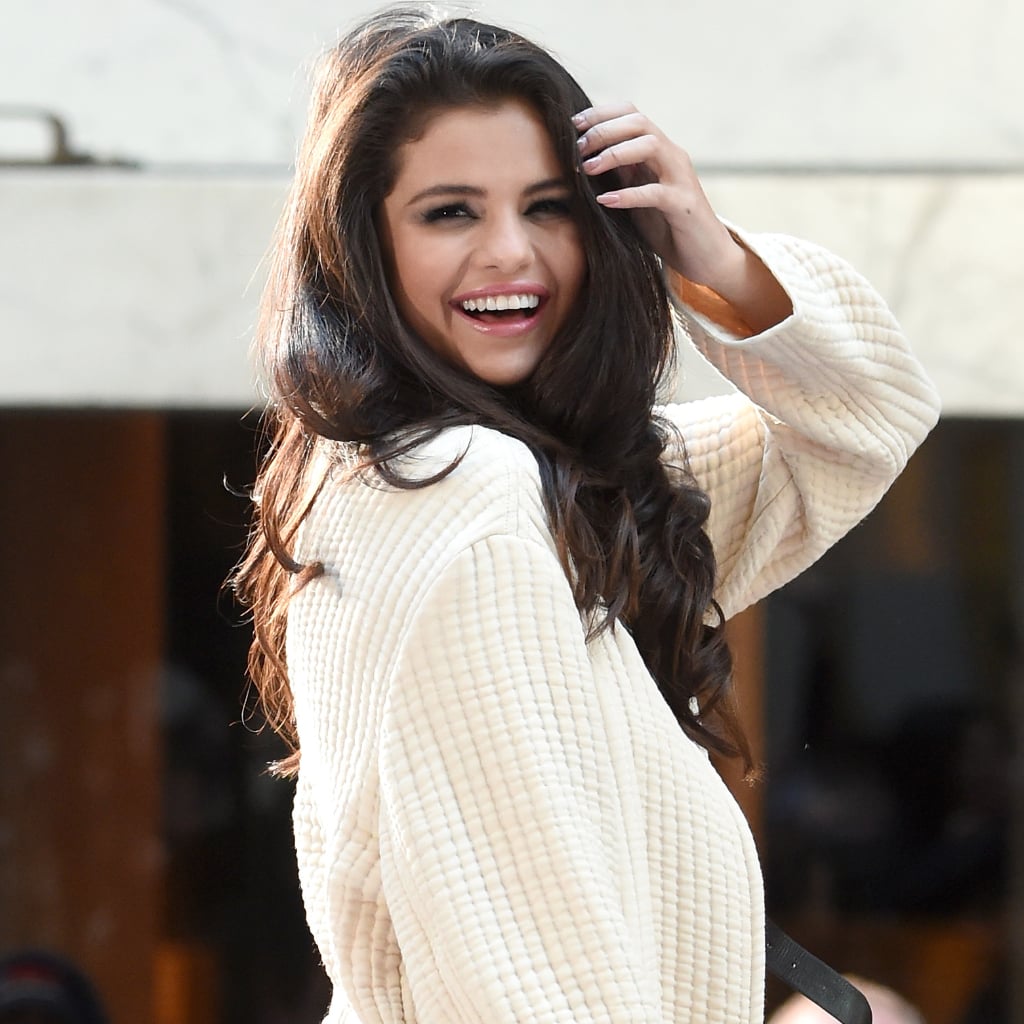 Selena Gomez has been busy promoting her new album, Revival, and the press tour has included tons of interviews, talk show stops, and performances. While the 23-year-old singer and actress has been asked about everything from her friendship with Taylor Swift to her recent hiatus — which she attributed to being diagnosed with lupus — there seemed to be one topic that echoed throughout all of her interviews: her relationship with Justin Bieber. Selena and Justin first stepped out together in 2011 and dated on and off for about three years. While the exact timeline of their relationship is spotty, it's assumed that they ended things for good around late 2014, when Selena first began hanging out with DJ Zedd and released her single "The Heart Wants What It Wants."
Though she has been linked to other famous guys since the Bieber breakup — and Justin has had his fair share of reported relationships as well — Selena has been asked about her past and current feelings about her ex in almost every interview she's done these past few weeks. While she's given eloquent and concise responses ranging from "I'll forever support him and love him in a way," to "I respect him. And I think he respects me, in a healthy manner," she's also hinted at an aversion to those questions in the first place, like "I didn't think I was doing anything bad by falling in love," and, "The Internet wants to freeze this moment in time and constantly repeat it." She was also asked whether Justin's career comeback "inspired" her own, which is not only a reach but also pretty insulting.
Here's my question: isn't it time to stop asking? Besides the fact that she dated Justin Bieber (whom it can be hard to talk about for a number of reasons), it just seems irrelevant to ask a woman to discuss her feelings toward her ex, especially when all outwardly signs point to the Facebook equivalent of It's complicated and she's already made it clear that she's trying to focus on her health and career. Also, what do people actually expect her to say? "I'm still completely in love with him, google him hourly, and listen to 'Baby' as I cry myself to sleep every night?" And though Justin was asked about Selena in his own recent interview, the majority of the questions he's gotten have been about his comeback, new music, and racy social media snaps.
Yes, promoting projects is part of a celebrity's job, and doing press entails answering lots of questions (and usually the same question multiple times). It can be argued that some of Revival's tracks — namely "Same Old Love" — were written about Justin, and that could totally be true. But it's certainly not definite, especially since Selena herself explained the song as being "not necessarily about a specific relationship," adding, "Sometimes you're stuck in the same cycle. This is kind of my 'forget it' song. I'm sick of all of it." What adult person hasn't felt that way about dating or relationships in general? Earlier this year, pop star Ariana Grande spoke out about this exact subject after her split from rapper Big Sean; while she acknowledged that being a celebrity comes with a certain amount of speculation into your personal life, she also rejected being referred to primarily as "Big Sean's ex" in the press, tweeting: "I am tired of living in a world where women are mostly referred to as a man's past, present, or future PROPERTY / POSSESSION," she wrote, adding, "I . . . do not. belong. to anyone. but myself. and neither do you."
In a grander sense, it's worth keeping in mind that Selena Gomez is like most other women in their early 20s, trying to navigate her love life and figure out whether talking about her past relationships actually helps her or hurts her. Every one of us can probably admit to taking back an ex or rekindling an old romance (whether once or a number of times), and we can also likely agree that we don't want to talk about it. Her answer has and will continue to be same — she's over him (or at least trying to be), and would like to move on with her life — which is why continuing to ask her is even more of a waste of time. In Refinery29's profile this week, Selena's quotes about Justin Bieber were billed as "her final words on the matter," and you know what? I really, really hope they are.