Taylor Swift's Fans' Support During Kim Kardashian Feud
Taylor Swift's Faithful Fans Come to Her Defense Amid Kim Kardashian Feud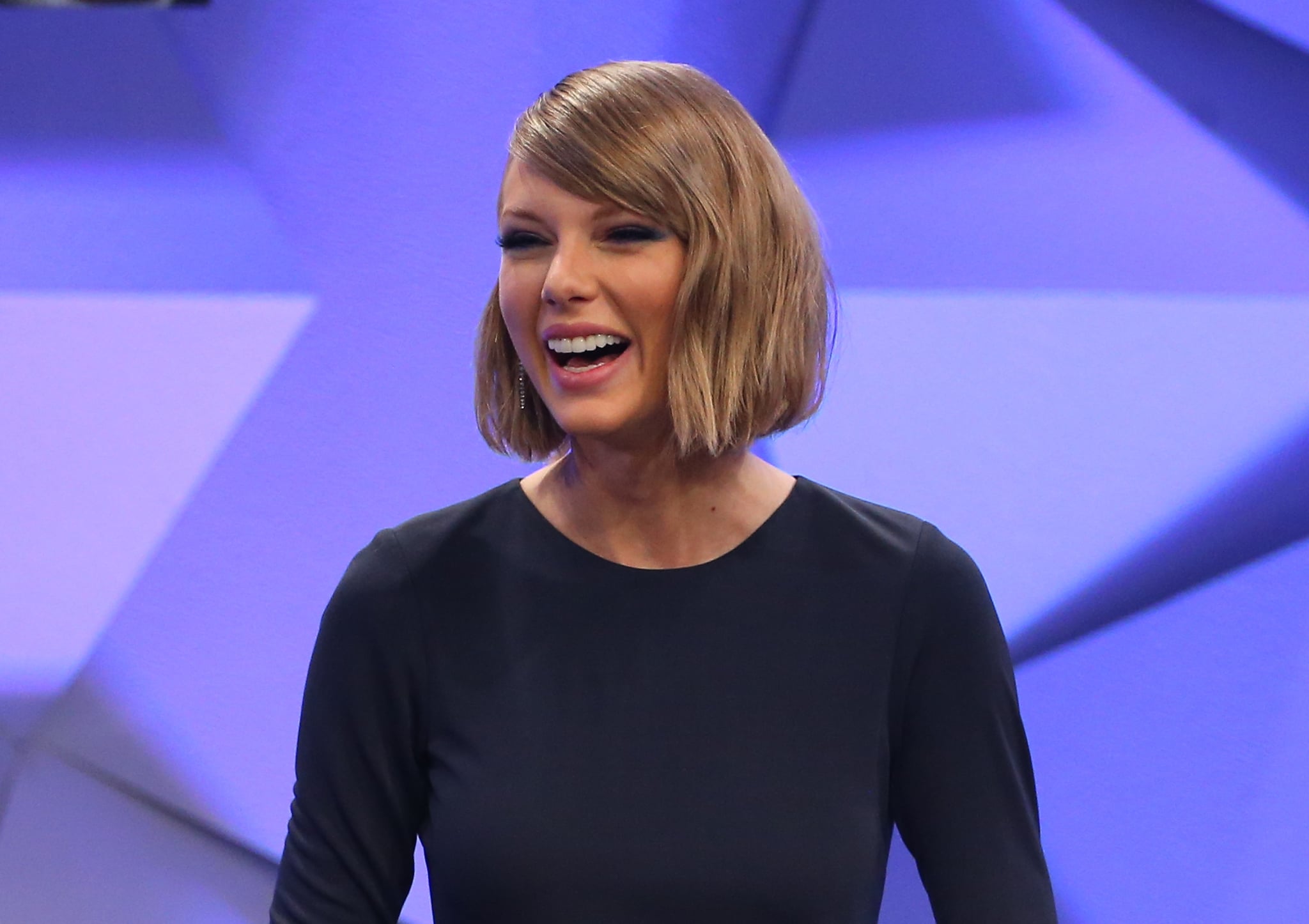 It has certainly been one heck of a week for Taylor Swift. Aside from her ongoing breakup drama with Calvin Harris, the singer recently found herself in quite the online frenzy when Kim Kardashian shared incriminating footage on Snapchat that proved Taylor actually approved the controversial lyrics in Kanye West's song "Famous" that she made reference to in her now-infamous Grammys speech. With numerous celebrity reactions brewing and the controversial #KimExposedTaylorParty trending on Twitter, it seems like everyone is pitted against Taylor, but there are still a few dedicated Swifties who have come to her defense on social media. As the drama continues to unfold, see some of the more uplifting tweets below.
#California makes it illegal to secretly record private chats. It's a 2 party consent state. @taylorswift13 is right. @kanyewest is screwed.

— Geraldo Rivera (@GeraldoRivera) July 18, 2016
The famous attorney Geraldo Rivera looked at the issue from a legal stance.
There are more important things to talk about... Why can't people use their voice for something that fucking matters?

— Selena Gomez (@selenagomez) July 18, 2016
Taylor's bestie Selena Gomez tried to shake off the haters.
Everyone in this industry needs to get their heads out of a hole and look around to realize what's ACTUALLY happening in the REAL world

— Chloë Grace Moretz (@ChloeGMoretz) July 18, 2016
Chloë Grace Moretz shared similar sentiments.
I think @kanyewest is just using @taylorswift13 for fame & to distract from the fact that he sold an album to fans that wasn't even finished

— Rᴏʙᴏᴛs Wɪᴛʜ Rᴀʏɢᴜɴs (@robtswthrayguns) July 18, 2016
One fan was led to believe this is all just a conspiracy.
#WeLoveYouTaylor

No one loves her fans more than Taylor Swift. pic.twitter.com/odeKOV2RGR

— Taylena af (@slaylorstan) July 16, 2016
A few tried to highlight all the good Taylor has done over the years.
I will always love you and respect you @taylorswift13

— Andrea Brillantes (@iamandrea_b) July 18, 2016
While others showed their unwavering allegiance.
#IStandWithTaylor because there's something incredible about a stadium sized sing along. pic.twitter.com/B3cadzZBgy

— Taylor Nation (@taylornation13) July 18, 2016
And even created a hashtag of their own.
@taylorswift13 so don't you worry your pretty little mind. People throw rocks at things that shine 😘😘😘 #WESUPPORTYOUTAYLOR #TEAMTAYLOR

— Christine Miro (@tine_jlmd) July 18, 2016
Proving you just can't keep a good Swiftie down.