When Will Prince Harry and Meghan Markle Get Married?
Could Will and Kate's Third Child Affect Prince Harry's Wedding Plans?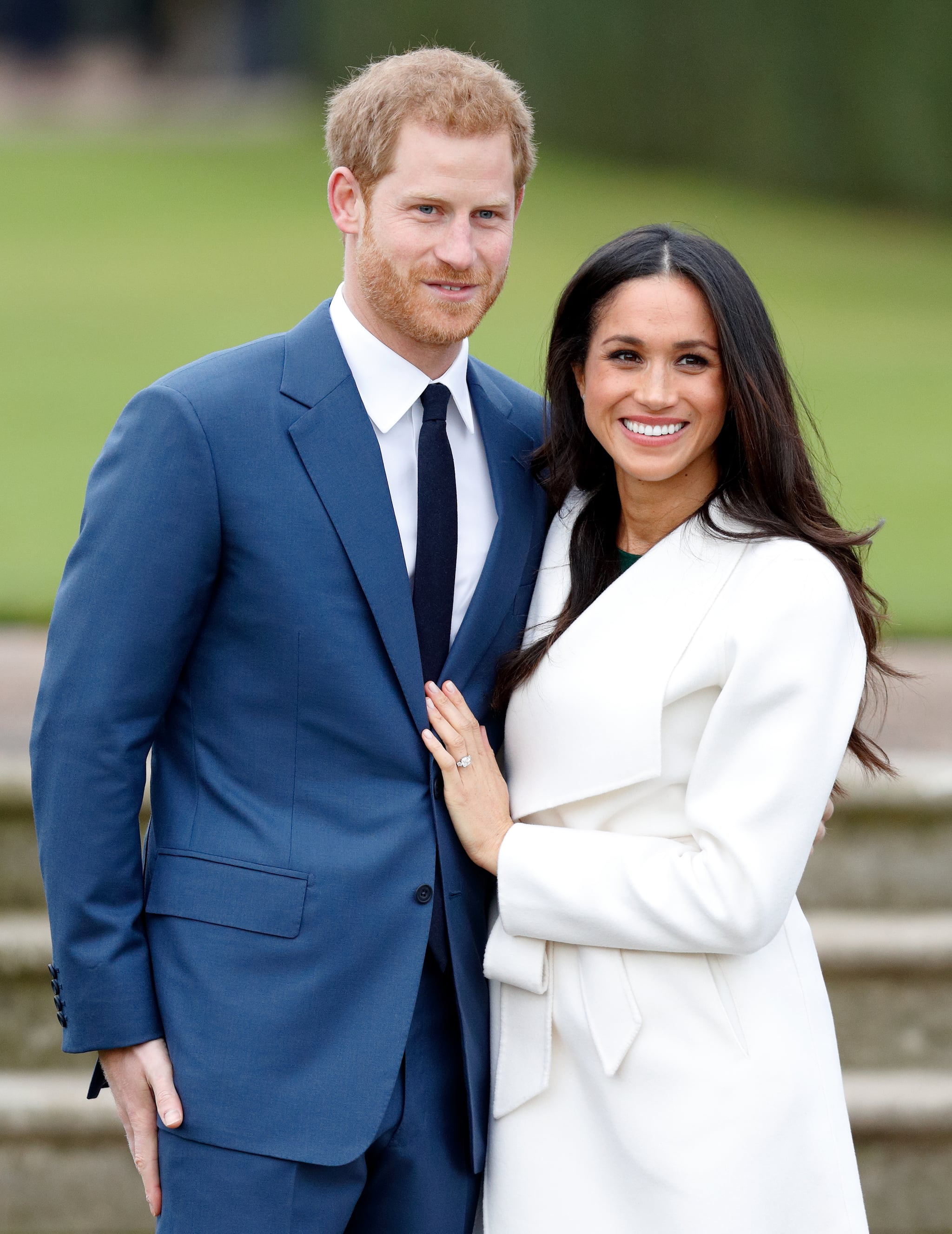 Image Source: Getty / Max Mumby / Indigo
Princess Charlotte was barely whisked out of St. Mary's Hospital and settled into the Anmer Hall nursery before speculation started about whether her parents, the Duke and Duchess of Cambridge, would have a third child. And then all our dreams came true on Sept. 4 when it was announced that Kate was expecting a new baby brother or sister for George and Charlotte. But could the new arrival have an impact on the other royal news that everyone is holding their breath for: the wedding of Prince Harry and Meghan Markle? Possibly!
We know that Prince Harry and Meghan Markle's wedding will take place in Spring 2018. We also know that William and Kate's baby is due in Spring 2018. But which will come first? Well, we may be able to shed some light on the matter with a little royal math. When Kate was suffering from hyperemisis gravidarum during the early stages of her pregnancy with Princess Charlotte, the news was announced on Sept. 8, 2014, and Charlotte was born on May 2, 2015. When Kate was once again struck down with the debilitating morning sickness during her current pregnancy, the news was announced almost three years to the day on Sept. 4, 2017, so it looks likely that Cambridge baby no. 3 will have a similar birthday to that of its older sister. Kensington Palace has stated that the baby is due in April, so it looks likely to arrive more toward the end of the month.
Now, on to Harry and Meghan. Prince Charles's office stated in the engagement announcement that the wedding will take place in the Spring, and the next day, it was revealed that Harry and Meghan would be tying the knot at St. George's Palace in May. Since Harry is highly likely to want the Cambridges involved in his big day, it's looking like the wedding won't be happening until after William and Kate's baby is born. Harry acted as best man for William at his wedding in 2011, so William is sure to want to return the favor for his younger brother, while Prince George and Princess Charlotte will be first in line when it comes to page boys and bridesmaids, like they did at their aunt Pippa's wedding. Harry and Meghan will also want to allow Kate a little breathing space after the birth.
Image Source: Getty / Max Mumby / Indigo
Royal engagements tend to run for only around six months — because who needs more time to plan when you have a whole royal household to help out? Additionally, Harry has talked about his desire to have children, so it's likely they will want to try for a family as soon as possible — although obviously not before they have walked down the aisle.