Which Charities Did Elizabeth Taylor Support?
Fighting the Fight: How Elizabeth Taylor's Tireless Activism Made Her Far More Than a Film Star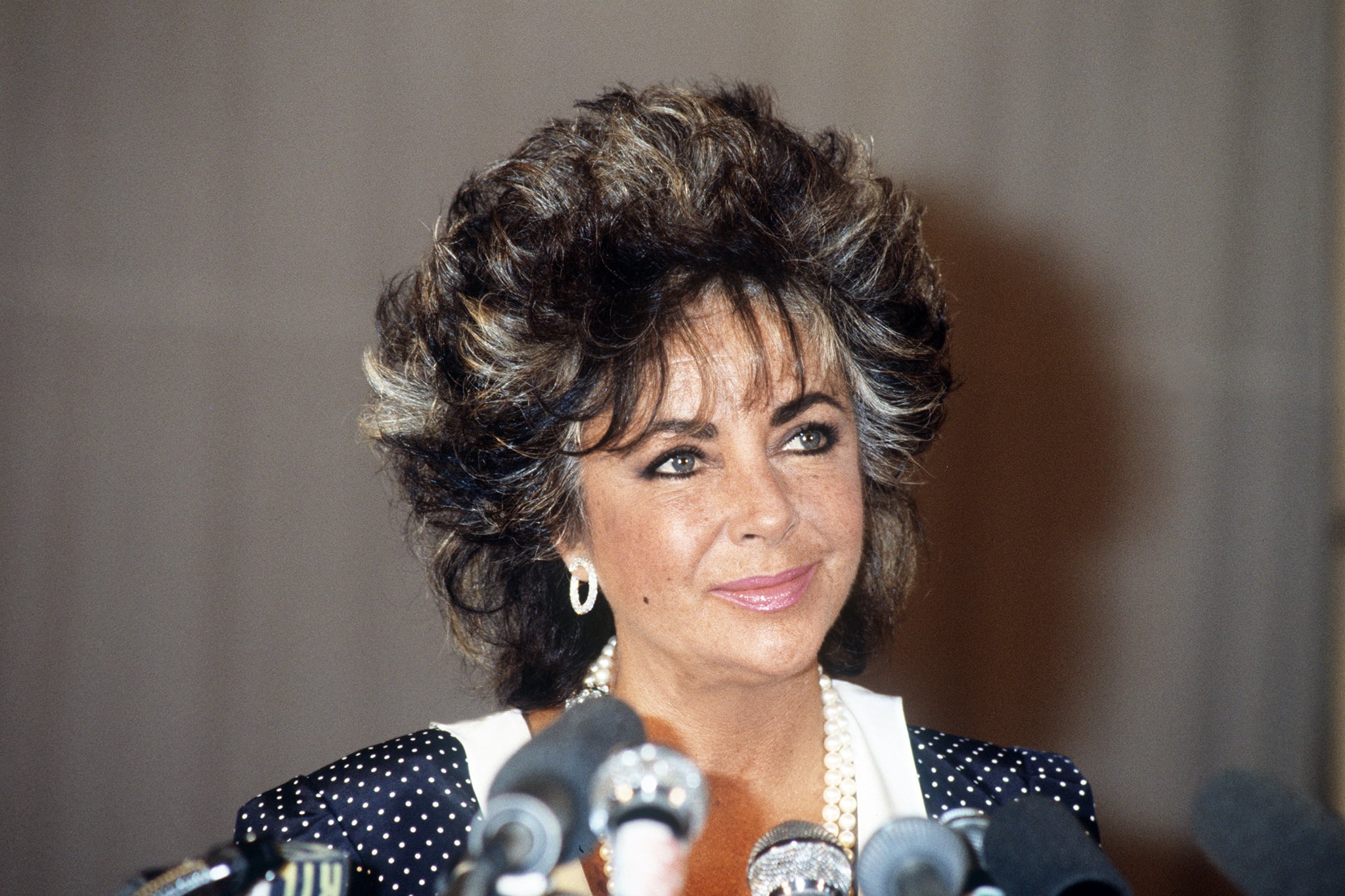 Elizabeth Taylor at an AIDS Gala in 1985. Image Source: Getty / Pierre Guillaud
When you hear the name Elizabeth Taylor, your mind is likely flooded with images of Old Hollywood glamour, showstopping red carpet gowns, killer hats, and over-the-top diamonds. You may even picture her striking violet-covered eyes, or think back on her most memorable movie roles or equally memorable marriages (she had one or two). But all of these things pale in comparison to Elizabeth Taylor's fearless dedication to activism, especially her work raising awareness about HIV/AIDS. While Elizabeth's life came to an end in March 2011, her charitable spirit and passion for helping others lives on through members of her family.
Naomi deLuce Wilding is one of them. An accomplished fashion director, stylist, art gallerist, and activist, Naomi just so happens to have one of the most famous women in the world as her grandmother. She and her sister, Laela, are the daughters of Michael Wilding Jr., Elizabeth Taylor's first son with English actor Michael Wilding. The two were married from 1952 to 1957.

Elizabeth and Naomi in 2003. Image Source: Getty / J. Vespa
Naomi grew up in the Wales countryside but visited her famous grandmother in Los Angeles twice a year. She moved to LA full-time in 2000 and currently serves as an ambassador for the Elizabeth Taylor AIDS Foundation, which the actress established in 1991 to provide grants for programs that offer direct-care services to those living with HIV and AIDS. Back then, there was still such a harmful stigma around the disease that Elizabeth's closeness to the community was seen as being quite radical (see also: Princess Diana boldly shaking the hand of a dying AIDS patient without wearing protective gloves).
By the time Naomi really got to know her grandmother, she had moved on from her acting career and was primarily dedicating her time (and platform) to philanthropy. Even today, ETAF's ongoing mission is to support marginalized communities and fund HIV education and advocacy programs around the world; the foundation boasts a number of celebrity ambassadors including Colin Farrell, Whoopi Goldberg, Zac Posen, and Paris Jackson, whose father, the late Michael Jackson, had a close friendship with Elizabeth. Along with the AIDS research nonprofit amfAR, which she cofounded in 1985, Elizabeth's efforts are still recognized and celebrated around the world.
Naomi spoke to POPSUGAR about her grandmother's incredible commitment to helping others and how their family plans to continue her legacy. She also opened up about the Hollywood icon's private side and mused about the causes she might support if she were here today.
POPSUGAR: Your grandmother's dedication to philanthropy, especially when it came to the fight against HIV and AIDS, was pretty legendary for her to tackle at the time. In what ways do you most hope to carry on her legacy of activism?
Naomi Wilding: It's difficult to walk in her shoes — she was uniquely able to do what she did because of her visibility. As a family, we're really conscious of the fact that by joining forces, we send a very strong message of being inspired by her activism. We are moved by her passion for HIV and AIDS in particular. I think what's also very relevant now, and the reason she chose this particular cause, is that she recognized immediately that it was an issue of discrimination and stigma; that it was ultimately a social justice issue. And that's why she was uniquely positioned to fight this fight.
In the years that have passed since then, we've developed many medical advances and we're armed with so much more to fight the battle against HIV and AIDS. And once again, we're looking at this stigma that's holding us back. Stigma, and again, social justice issues such as poverty and racism that are keeping us from reaching an AIDS-free generation. Conversation, education, and sharing this message is very important right now. We're amazingly positioned in the world at the moment, I think, to really bring about great change.
[ETAF] just came back from advocating on Capitol Hill and talking to our elected representatives for AIDSWatch advocacy day. There's so much happening in the world right now; it's all so inspiring. I think that we really are in a time of compassion and change, of being aware of and compassionate for our fellow human beings. All of these different areas of activism that are happening right now all feed each other. It's sort of an extraordinary place to be. And so, the lobbying on the Hill makes you feel that, as much as it's kind of a strange place in politics right now, it also feels full of hope.
PS: Do you think there was a defining moment for her when it came to HIV and AIDS when she said, "Enough is enough; I'm going to use my position to call attention to this?" When did a switch go off?
NW: She had a large gay following, and I think she saw that HIV and AIDS affected the gay community very strongly. It became an opportunity to discriminate, and that completely incensed her; discrimination incensed her in general. She saw that people chose not to act because this was a disease that affected the gay community. As things progressed and the virus spread rampantly . . . you look at the population of people who are most affected by HIV around the world, and they're the people who need the help the most. It's in poorer communities around the world; in transgender communities; and among women and men of color in this country. It ties in with so many other areas of social injustice around the world. And it completely was a switch for her.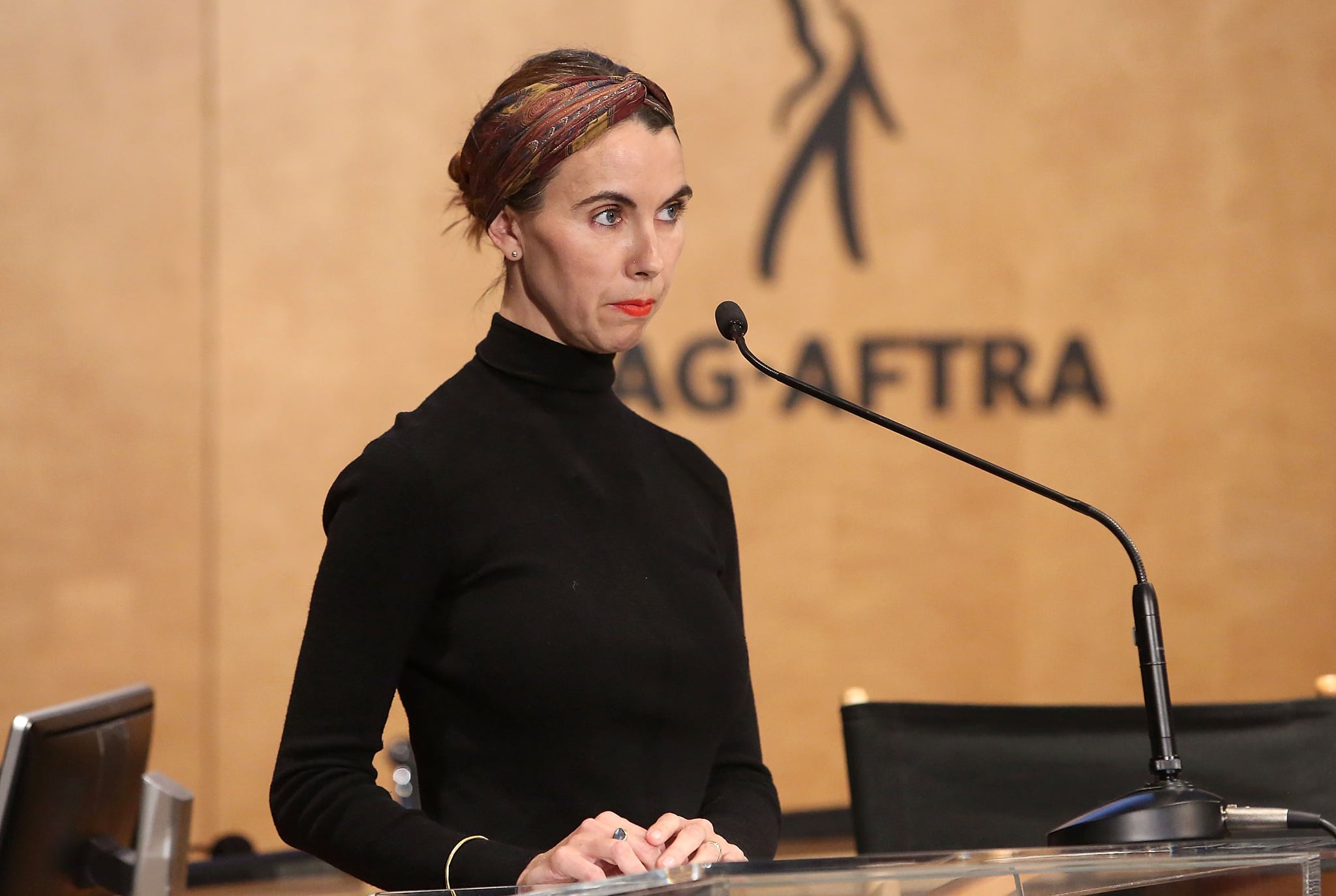 Naomi speaking at the ETAF World AIDS Day event in 2016. Image Source: Getty / Jesse Grant
PS: In addition to HIV and AIDS awareness, what other social justice causes do you think your grandmother would support if she were alive today?
NW: Gosh, so many. With the women's movement that's happening right now, I find myself thinking about her so much. She advocated so much for women, women's freedom, women's rights, and for women to be uncompromised. She was an uncompromising person, and she felt that all humans should be given the freedom to make choices for themselves. So much of what has come to light in the entertainment industry is not just sexual harassment, but the ways in which we've inhibited women's freedom. I think she would have used her voice loud and clear in support of younger women who felt inhibited.
PS: Elizabeth was also the first leading actress to earn $1 million dollars on a film after she negotiated her own contract for Cleopatra. On the topic of the #MeToo and Time's Up movements, what advice do you think she would have for female actors today when it comes to knowing their worth and fighting for equal pay?
NW: I think she was in a very unique position at that point in her career. She knew her worth, but she also wasn't bound by a sense of needing to move up in her career. As women, we're so caught up in this idea of doing and saying what's expected of [us], and my grandmother never did or said what was expected of her [laughter]. She did what she thought was right for her. And that's certainly a lesson that she gave to those of us in her family. By example, she taught that message to other women, too. She had a pretty "f*ck you" attitude about things — that really, really kept her in good stead, and I think we could all learn a lot from that.
"She was an uncompromising person, and she felt that all humans should be given the freedom to make choices for themselves."
PS: I just love thinking about speeches she would be giving today or the advice or knowledge she would be passing on to women who are trying to do some of the same things she did.
NW: I think that she would be a mentor if she were alive today. I've seen her with young actors. I think that she really enjoyed taking people under her wing and providing emotional support. She also just loved the crisis [laughter]. She loved that sense of rising to the occasion and being the mother that anybody might need.
PS: I think there are certain thoughts that come to mind when you hear Elizabeth Taylor's name, but what's something you wish the world knew about your grandmother?
NW: I feel like people knew her pretty well [laughter]. She lived such a public life, and I think people really did have a pretty good idea of who she was. Again, I think she was uncompromising. And when you look at the life that she led, privately and publicly, that to me is the message that comes across the strongest. People also knew that she was an incredibly loving human being, loving to her family. And her battle for those who were suffering with HIV and AIDS also gave insight to how loving she was, and that the idea of universal compassion and justice was a driving force for her. Those are the things that made up who she was in the strongest way possible, and I think most people are really aware of that.
Learn more about the Elizabeth Taylor AIDS Foundation and donate to the cause.