How Did Elizabeth Taylor Die?
Elizabeth Taylor's Unexpected Death Still Hits Hard Nearly 7 Years Later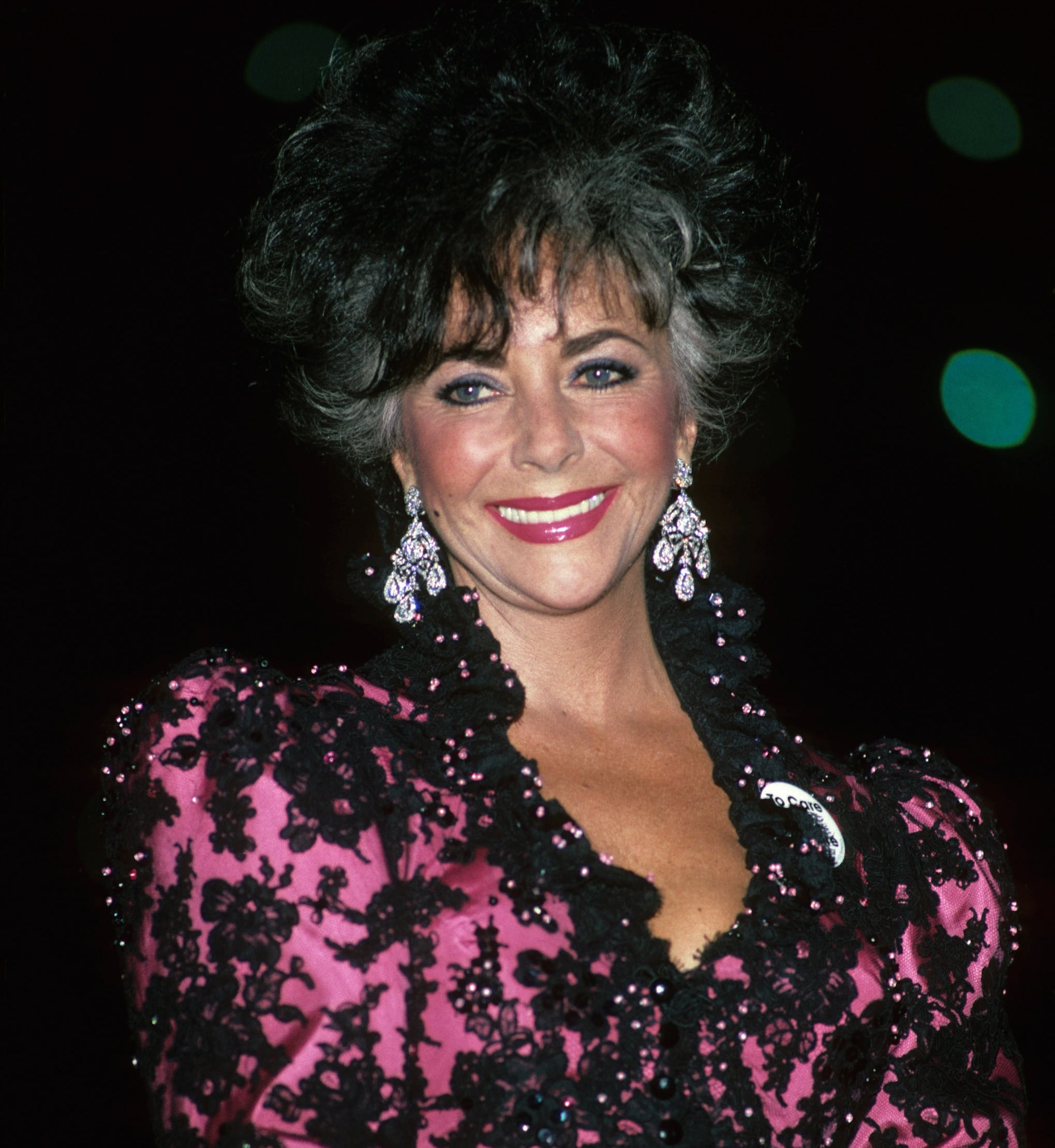 Image Source: Getty / Kevin Mazur
This year marks the seventh anniversary of Elizabeth Taylor's death, but her memory still lives on. The Hollywood legend passed away at age 79 on March 23, 2011. She died "peacefully" around 1:30 a.m. from congestive heart failure, surrounded by her four children, Michael Wilding, Christopher Wilding, Liza Todd, and Maria Burton. At the time of her death, her rep released a statement, saying that although she "had recently suffered a number of complications, her condition had stabilized and it was hoped that she would be able to return home. Sadly, this was not to be."
In lieu of flowers, her family requested that donations be made to her Elizabeth Taylor AIDS Foundation. Her son Michael also released a statement of his own. "My mother was an extraordinary woman who lived life to the fullest, with great passion, humor, and love," he stated. "Though her loss is devastating to those of us who held her so close and so dear, we will always be inspired by her enduring contribution to our world. Her remarkable body of work in film, her ongoing success as a businesswoman, and her brave and relentless advocacy in the fight against HIV/AIDS, all make us incredibly proud of what she accomplished. We know, quite simply, that the world is a better place for Mom having lived in it. Her legacy will never fade, her spirit will always be with us, and her love will live forever in our hearts."
Elizabeth and Richard Burton in Chelsea in March 1982. Image Source: Getty / Tom Wargacki
Elizabeth starred in several films throughout her lifetime, including Cleopatra, A Place in the Sun, and Cat on a Hot Tin Roof. In 1961, she took home the Oscar for best actress for Butterfield 8 and then again in 1967 for Who's Afraid of Virginia Woolf?.
In addition to her successful movie career, Elizabeth also made headlines for her many marriages. Elizabeth was married eight times to seven different men: Conrad "Nicky" Hilton Jr., Michael Wilding, Mike Todd, Eddie Fisher, Richard Burton, John Warner, and Larry Fortensky.
Even so, Elizabeth is perhaps best remembered for charitable heart and her work fighting against HIV/AIDS. The actress was one of the first celebrities to ever become involved with AIDS Project Los Angeles, which began raising funds for those with the disease in the early '80s. "People were telling me not to get involved, I got death threats, I got angrier and angrier," Elizabeth said in a 2000 interview. "So I put myself out there." In 1985, Elizabeth teamed up with Dr. Mathilde Krim and a group of physicians and scientists to form amfAR, The Foundation for AIDS Research, and in 1991, she established The Elizabeth Taylor AIDS Foundation to raise funds and awareness to fight the spread of HIV/AIDS. Per Elizabeth's request, her grandson Quinn Tivey now carries on her legacy through the foundation. In honor of the Hollywood legend, take a look back at some of Elizabeth's most memorable quotes.