Why Was Camilla at Charles and Diana's Wedding?
How Camilla Parker Bowles Tortured Princess Diana at Her Own Wedding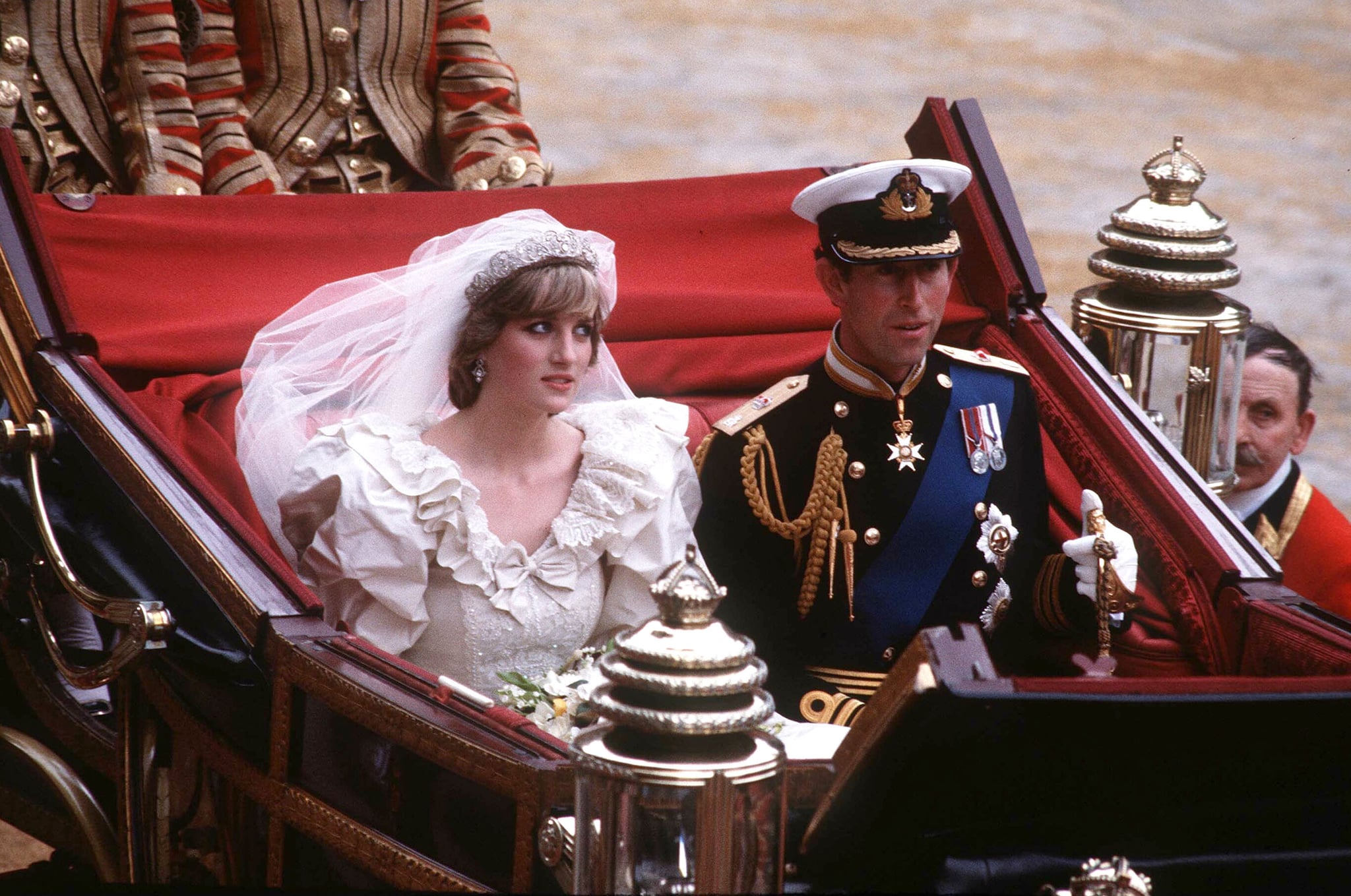 Image Source: Getty / Anwar Hussein
Princess Diana famously declared that there were three people in her marriage to Prince Charles, with the third being Charles's longtime love, Camilla Parker Bowles. Based on facts leading up to Charles and Diana's royal wedding, it seems this was the situation from the start.
In her new biography of Prince Charles, Sally Bedell Smith shares what happened behind the scenes ahead of the big day. Right before the wedding, Diana overheard Charles "murmuring endearments" to Camilla on the phone. Bedell Smith writes that "sensing a threat, she asked Charles if he still loved Camilla. His reply was genuine but ingenuous: he explained that she had been "one of his most intimate friends" but that their "intimacy had ended." While there was evidence that Charles and Camilla had ended their physical relationship at that time, it's not exactly what you want to hear right before your wedding.
Charles also decided to buy gifts for a dozen of his close friends, including Camilla, ahead of the ceremony. Bedell Smith explains that "Camilla's was a gold bracelet personalized with a blue enamel disk engraved with the initials 'GF.' The monogram stood for 'Girl Friday,' Charles's nickname for his intimate 'friend.'" Diana discovered the gift and confronted Charles. Soon after, Diana broke down following their wedding rehearsal. She was "devastated" and recalled "bawling her eyes out" in the car with the "Camilla thing rearing its head."
Image Source: Getty / Anwar Hussein
If that wasn't bad enough, Camilla was also invited to the wedding at St. Paul's Cathedral — her then-husband, Andrew Parker Bowles, actually escorted Charles and Diana's horse-drawn carriage back to Buckingham Palace. Bedell Smith writes that Camilla acted as a disturbing distraction to Diana on what should have been a happy day: "Diana later said she had been so fixated on Camilla that as her father walked slowly up the aisle at St. Paul's, she raked the congregation until her eyes settled on her nemesis, with her 'pale grey, veiled pillbox hat.'" Following the procession back to the palace, Camilla and Andrew were noticeably not invited to the wedding breakfast hosted for 120 guests. At least Diana had that.