AJ McLean and Wife Rochelle Separating
AJ McLean and Wife Rochelle Announce They've "Mutually Decided to Separate Temporarily"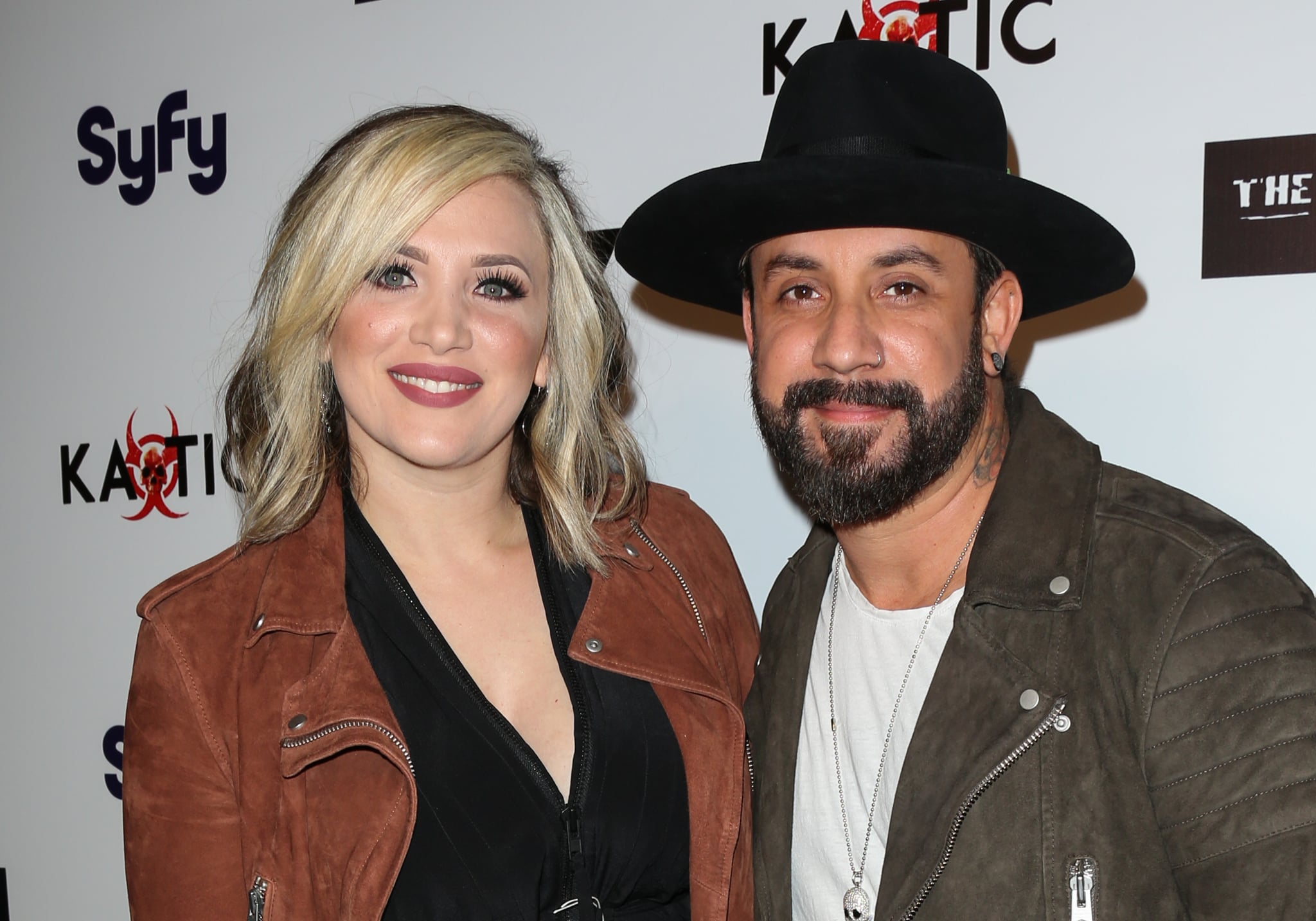 AJ McLean and his wife, Rochelle DeAnna McLean, are hitting the brakes on their marriage. On Monday, the couple announced they've decided to take a break from their relationship, though they're not divorcing.
"Marriage is hard, but worth it. We have mutually decided to separate temporarily to work on ourselves and on our marriage with the hope of building a stronger future," the pair told POPSUGAR in a joint statement after TMZ broke the news. "The plan is to come back together and continue to nurture our love for one another, and our family. We ask for respect and privacy at this time. Separation is hard enough without the commentary, please be kind and remember there are children involved."
AJ, 45, and Rochelle first began dating in early 2009. The Backstreet Boy proposed to the hairstylist almost a year later and they tied the knot in December 2011. The duo have two kids together, 10-year-old Elliott and 6-year-old Lyric. Back in September, AJ spoke to POPSUGAR about his daughter's decision to change her name to Elliott, saying that the new name isn't a "sexual or transgender thing" for her. He explained, "I didn't really understand where it was coming from. I literally had just come home from the studio and I was just like, 'Wait, what is happening?' . . . And she sat me down and she got really emotional, because she thought I was going to have a problem with it. And I said, 'No, baby, not at all. I just want to know why. Just tell your dad why.'"
AJ told POPSUGAR that Elliott said "she felt her name [Ava] wasn't very unique" because a lot of other girls at school and dance class had it, so "she wanted to be someone different for herself." He added, "[The name] came from 'Pete's Dragon,' and it took some adjusting for me, because at that point, she had been Ava for eight years, so I'd slip up. But she made sure to correct me and to correct anyone that didn't know."
In December, AJ and Rochelle celebrated their 11th wedding anniversary. Rochelle marked the special occasion by quoting lyrics from Guns N' Roses's "November Rain" in a tribute on Instagram, writing, "And when your fears subside And shadows still remain, oh yeah I know that you can love me when there's no one left to blame So never mind the darkness, we still can find a way 'Cause nothin' lasts forever, even cold November rain 🖤🎶 #eleven."