The Way They Were: Anna Faris and Chris Pratt's Sweetest Quotes About Each Other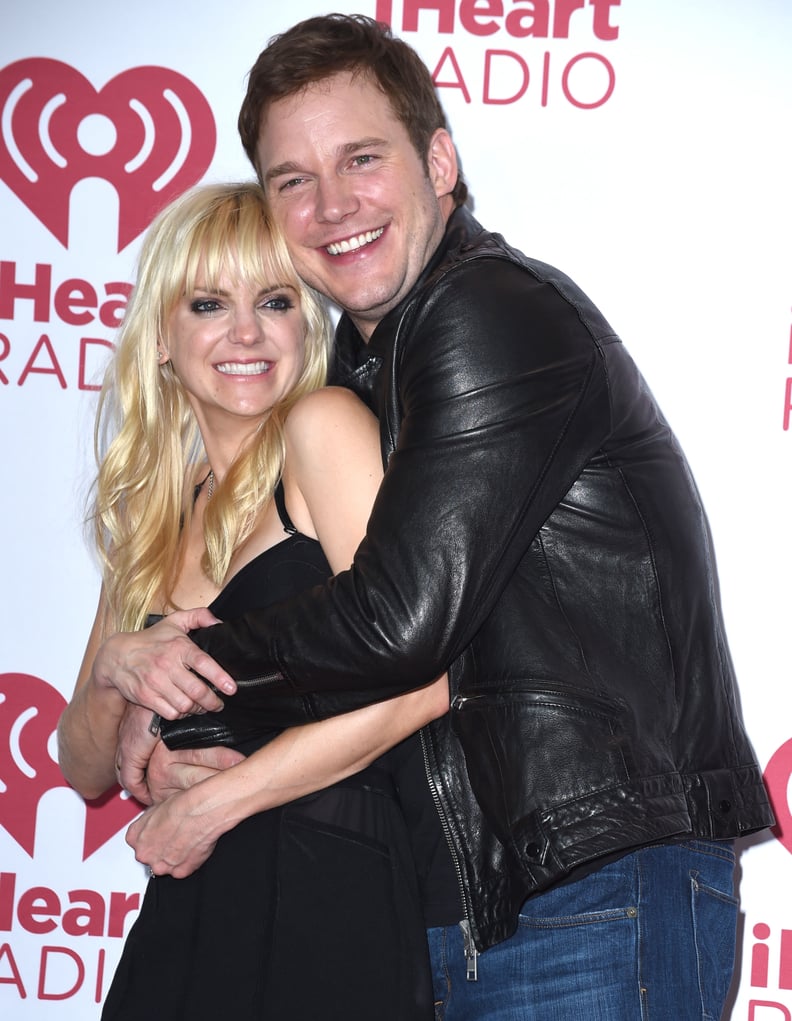 Anna on Chris
On the dynamic of their relationship: "We have an incredible relationship. I am very lucky that I am with a man that we both value family."
On falling for Chris: "I had a bug collection. Dead bugs, humanely harvested. When Chris and I first started dating, he invited me over to his apartment and he had, also, a dead bug collection . . . I started to cry."
On Chris's reaction to watching her give birth: "What makes up for whatever is happening in your pelvic floor area, Chris's face when Jack was being born is unforgettable. He's just sobbing. That was amazing, seeing his face."
On Chris's balls: "Have you seen my husband's balls? . . . They're incredible. You would remember, because they are some sexy balls . . . They're perfect."
When she casually mentioned Chris's huge . . . : "Thank you baby!!! @prattprattpratt and thanks for being okay with me talking about your huge."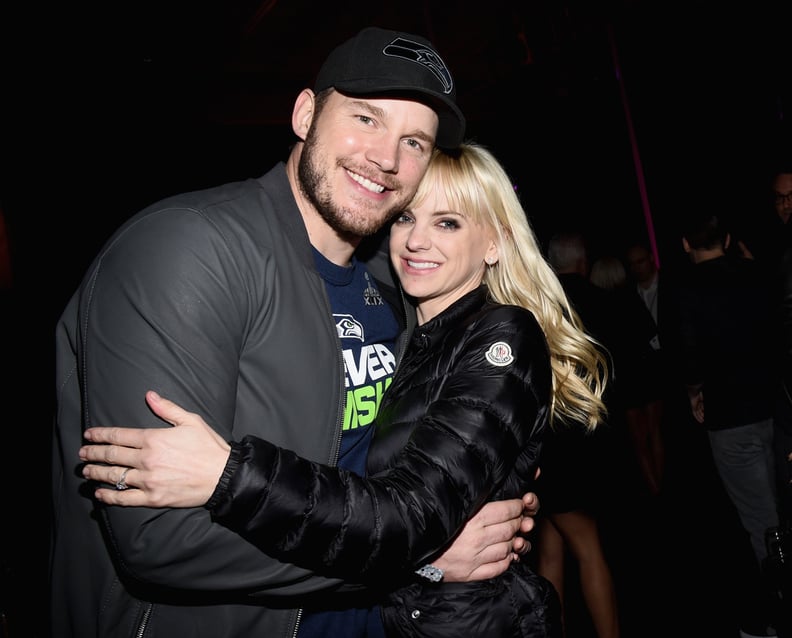 Chris on Anna
On the first time he met Anna: "We had just played love interests, so we had this tight bond spending so much time and spending nights in Phoenix, but we never crossed the line. But we were, I think, developing feelings for each other at the time, you know? I knew that I was going to marry her. It was like magnets. Our personalities meshed, she was a goofball, she liked to have fun, it was impossible to offend her. I just remember thinking, Wow, in another life, that's who I want to be with — we would be so good together, I just know it."
On why his and Anna's relationship worked: "If you're like Anna and myself, we're very similar. We married ourselves because we have comparable egos and abnormally high self-esteem."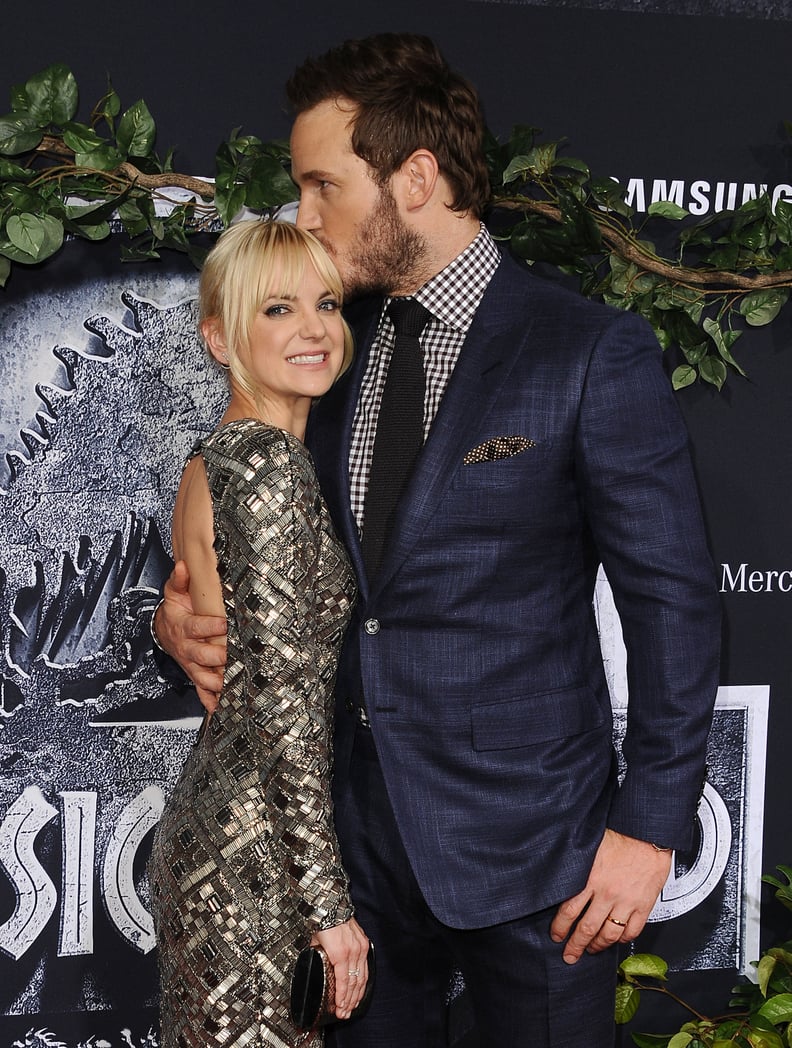 On their similarities: "Anna and I are meant to be together. Our relationship has made me believe in divine intervention and destiny, just as much as my crazy career and the way I fell into this life. She and I grew up 20 minutes away from each other but never met until we met in LA. We both got our start in horror spoofs. We both did an animated movie for Phil Lord and Chris Miller. We both made our careers playing guileless nitwits for laughs. We both have parents that have suffered with MS. The similarities go on and on. Anna is a great wife. Very patient and understanding. Very supportive. So kind and genuine always. And she gave me a wonderful son and family of in laws that I truly love."