10 Fun Facts About the British Royal Family's Newest Addition, Baby Archie
His full name is Archie Harrison Mountbatten-Windsor. Two days after his arrival, Harry and Meghan revealed the tiny tot's moniker on Instagram. Aside from being the name of one of the most famous comic book characters, Archie means "very bold" and "truly brave," and Harrison literally means "son of Harry." Meanwhile, Mountbatten-Windsor is the royal family's official last name.
He's a Taurus. Archie was born on May 6, 2019 at 5:26 a.m. and weighed 7 lbs. and 3 oz. The Taurus is a star sign and its traits include patience, dedication, and stability.
He shares a special connection with Princess Beatrice and Princess Eugenie. When Archie's birth certificate was made public, it was revealed that he was born at Portland Hospital in Westminster, England, which just so happens to be the same place where Eugenie and Beatrice were born.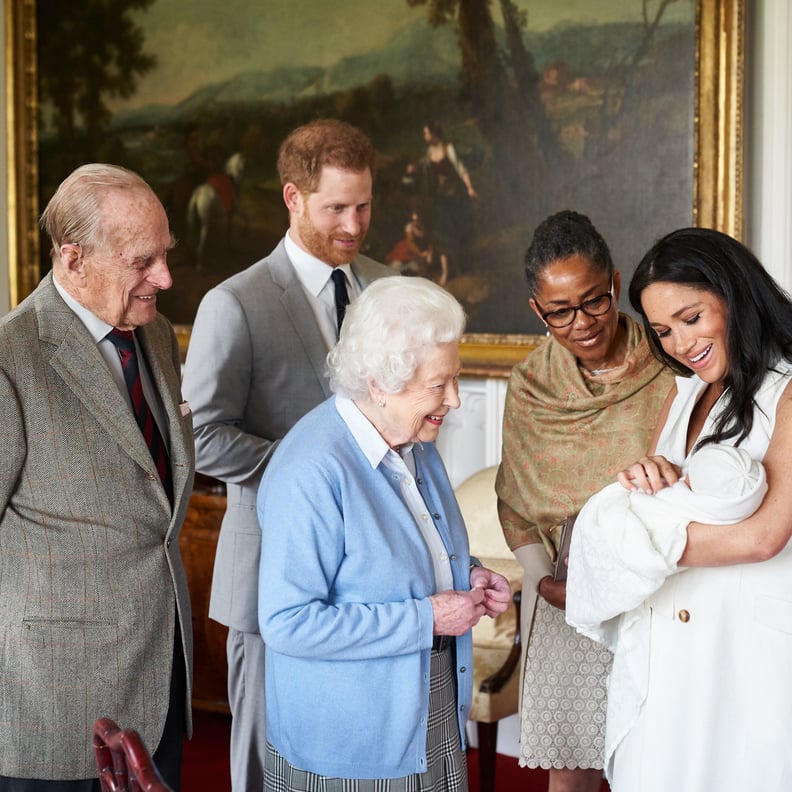 He's already made his Instagram debut. Shortly after baby Archie's first royal appearance, his parents shared photos from the event on Instagram, marking Archie's Instagram debut.
His birth made history. When baby Archie was born, he made history as the first British-American baby born into the royal family. He's also the first mixed-race royal family member. What an icon!
He doesn't have a royal title — at least for now, anyway. Harry and Meghan have decided not to give their son a royal title, so for now he'll simply be Master Archie. However, this will change in the future when Prince Charles becomes king. Then, he'll be known as Prince Archie.
He's seventh in line to the British throne. Following the birth of Prince Louis, Harry moved down a spot to sixth in line for the throne, making Archie seventh.