If you've watched The Last Dance, then you know that the series focuses just as much on Michael Jordan's basketball career as it does his relationships — both on and off the court — with his teammates. ESPN's 10-part sports documentary revolves around the 1997-98 Chicago Bulls season (which is considered the peak of MJ's career), and some of Michael's former teammates are definitely not happy with how they were portrayed, including Horace Grant, Bill Cartwright, Craig Hodges, Ron Harper, and even Scottie Pippen. Apparently, Dennis Rodman isn't too happy with MJ, either, but instead of coming to his own defense, he spoke out in support of Scottie.
While chatting with ESPN after the release of the doc, Dennis noted that Michael (who helped produce The Last Dance) didn't exactly give Scottie the credit he was due. "Scottie was so underrated — and so underpaid," Dennis said. "He should be holding his head up higher than Michael Jordan in this documentary." Though Dennis didn't criticize MJ directly or comment on where their relationship stood, his defense of Scottie suggests that he's not any happier with the doc than the rest of the former Bulls.
However, back in September 2019, Dennis told NBC Sports that — despite not being BFFs — he, Scottie, and Michael are still close. "[We] have so much love for each other now because we're not haters with each other," he explained. " . . . We embrace the fact that we had a chance to play with each other. We're friends. We're not calling each other every day and hanging out, but when we see each other, we share the love." While it's not clear whether that's still the case, it is clear from these old pics of Dennis and MJ that their bond was something special.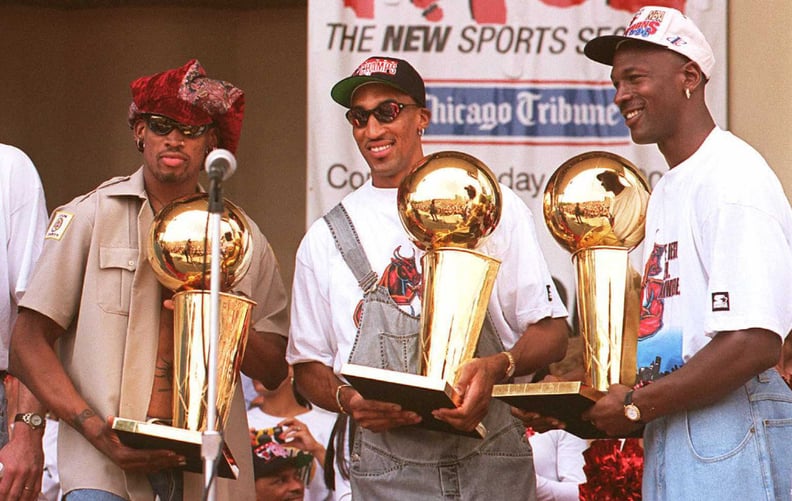 Michael Jordan and Dennis Rodman With Scottie Pippen at a Rally in Chicago in 1996
Michael Jordan and Dennis Rodman During the NBA First Round Play-Offs in 1997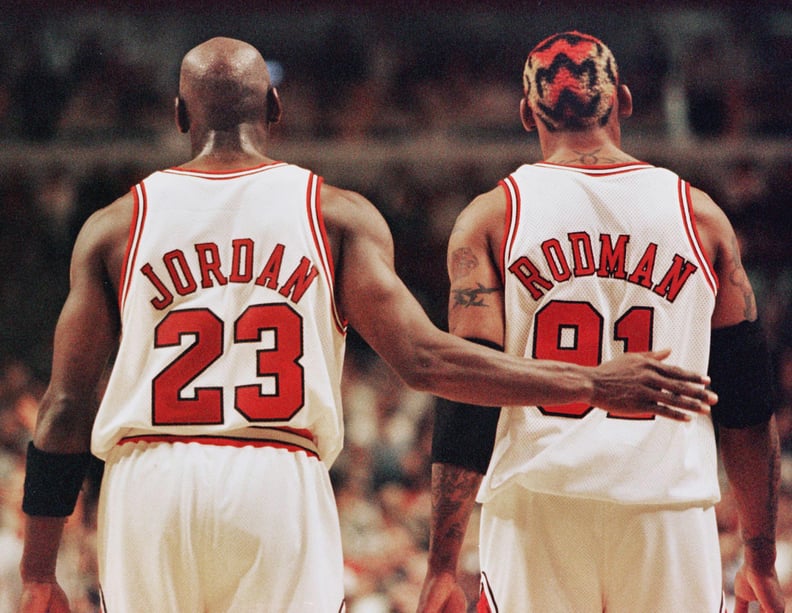 Michael Jordan and Dennis Rodman During an NBA Eastern Conference Semi-Finals Game in 1998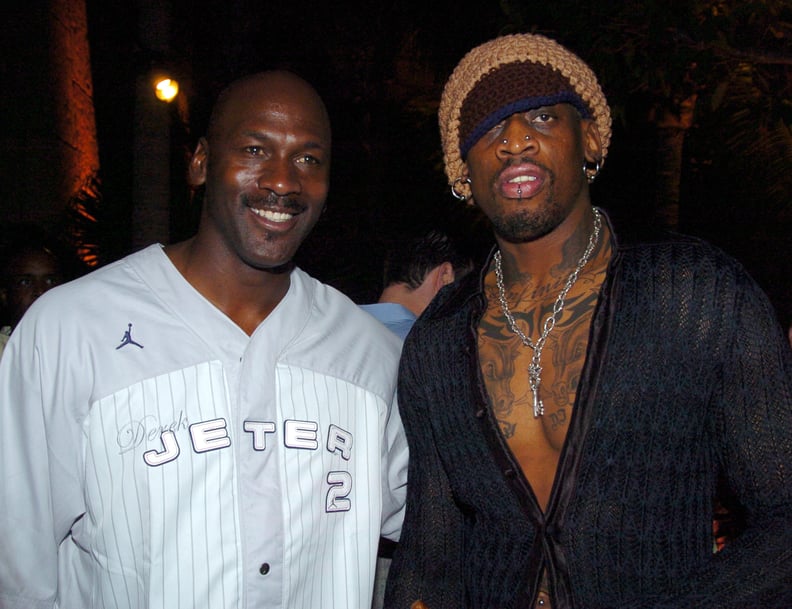 Michael Jordan and Dennis Rodman During the Air Jordan 20th Anniversary Celebration in 2005