Dennis Rodman and Carmen Electra Had an Iconic Romance, but Did You Know He's Been Married Two Other Times?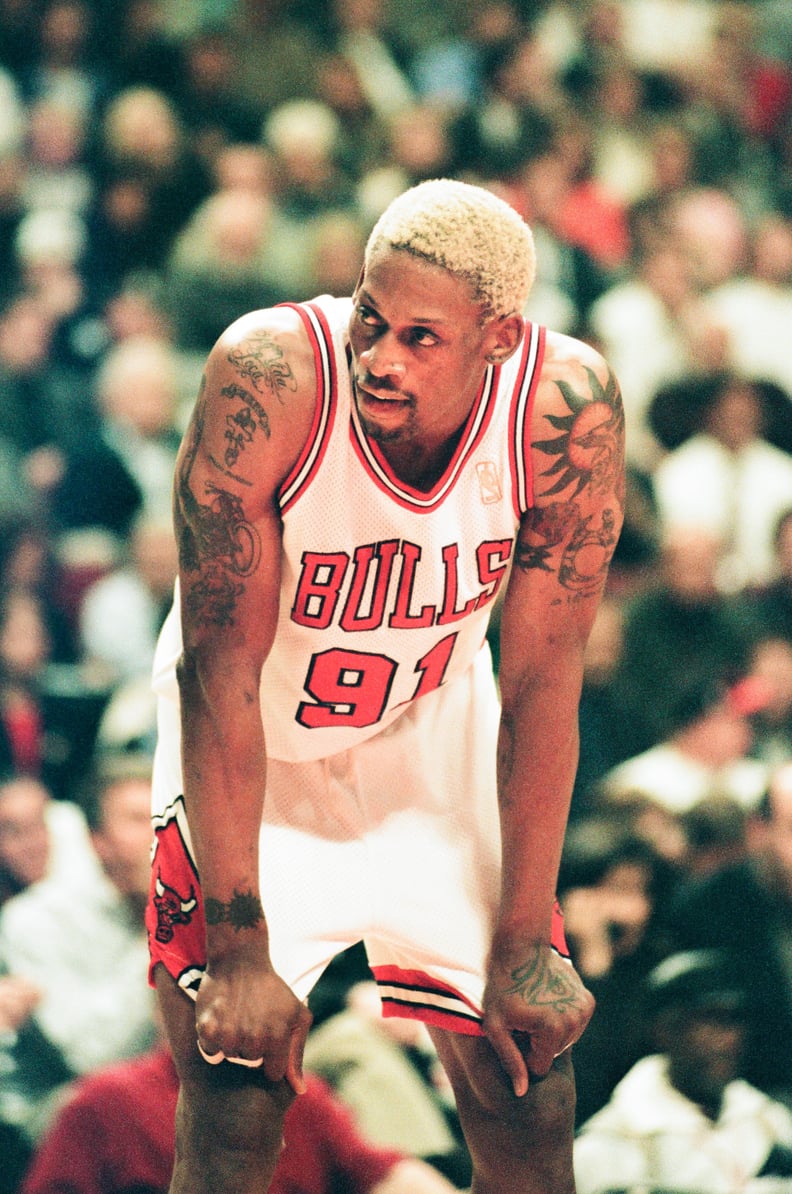 Getty | Denny Keeler
While The Last Dance focuses on Michael Jordan's life and career, you can't talk about Jordan without touching on his one-time Chicago Bulls teammate Dennis Rodman. The infamous basketball player has been married three times, and that's not including the women he was linked to without a ring (like Madonna!). Rodman has three children, between his first wife and his third wife, and his second marriage — to Carmen Electra — was famously short-lived and child-free. If you have been watching The Last Dance and are curious to know more about Rodman's marriages, we've got it covered. Keep reading for an overview of Rodman's marital history.
Annie Bakes
Rodman and Bakes were only married for a few months in 1992, but their relationship spanned several years. Though they had been together since 1986 and had a daughter in 1988, they divorced after just 82 days of marriage.
"With the situation with me and my wife, I never really paid enough attention because I was too involved with my job," Rodman said at the time, in an interview with the Los Angeles Times. "I knew in the back of my mind that she and my child were the most important things. But I never really showed it. I was out of balance."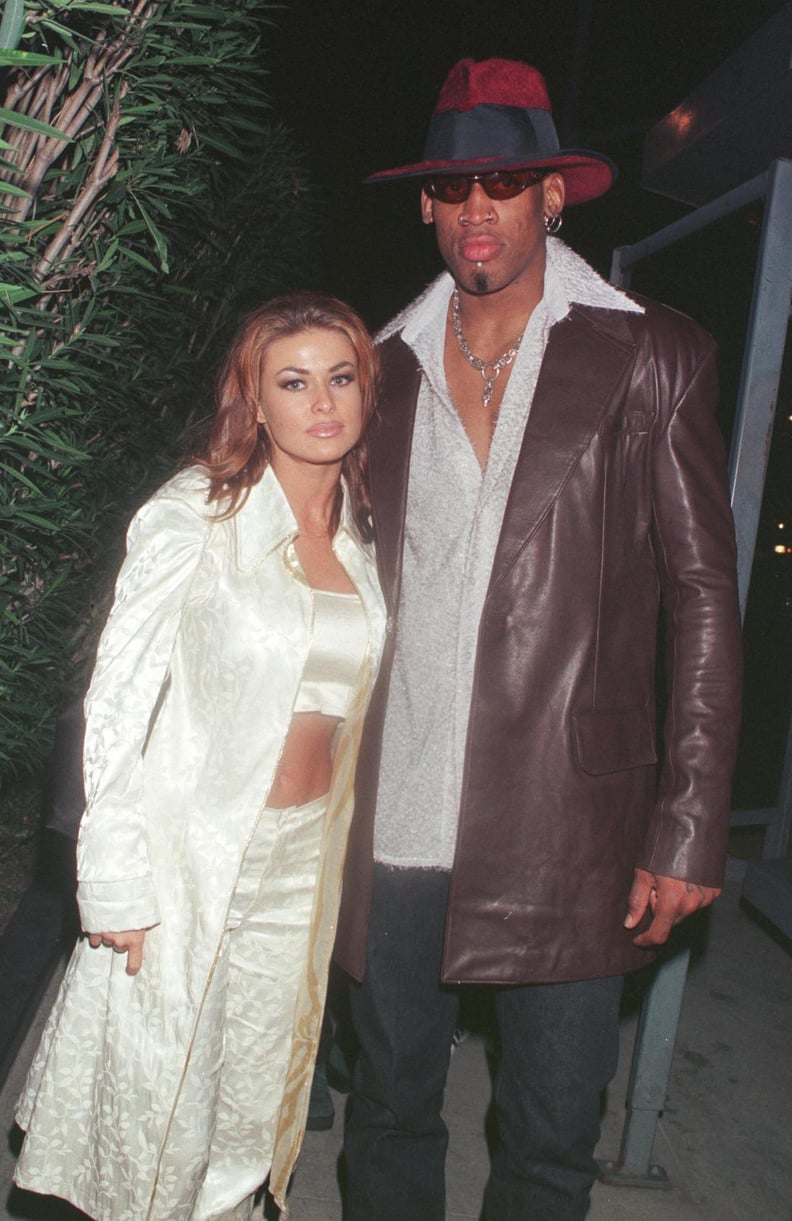 Carmen Electra
Although their marriage was short-lived, Rodman's relationship with Carmen Electra will forever be an iconic '90s moment. The pair tied the knot in Las Vegas on Nov. 14, 1998, after a night out on the town.
Nine days later, Rodman filed for an annulment of the marriage, claiming he had "not been of sound mind" when they wed. After the filing, the couple briefly reconciled and attempted to work things out through early 1999. By March, however, they officially filed for divorce.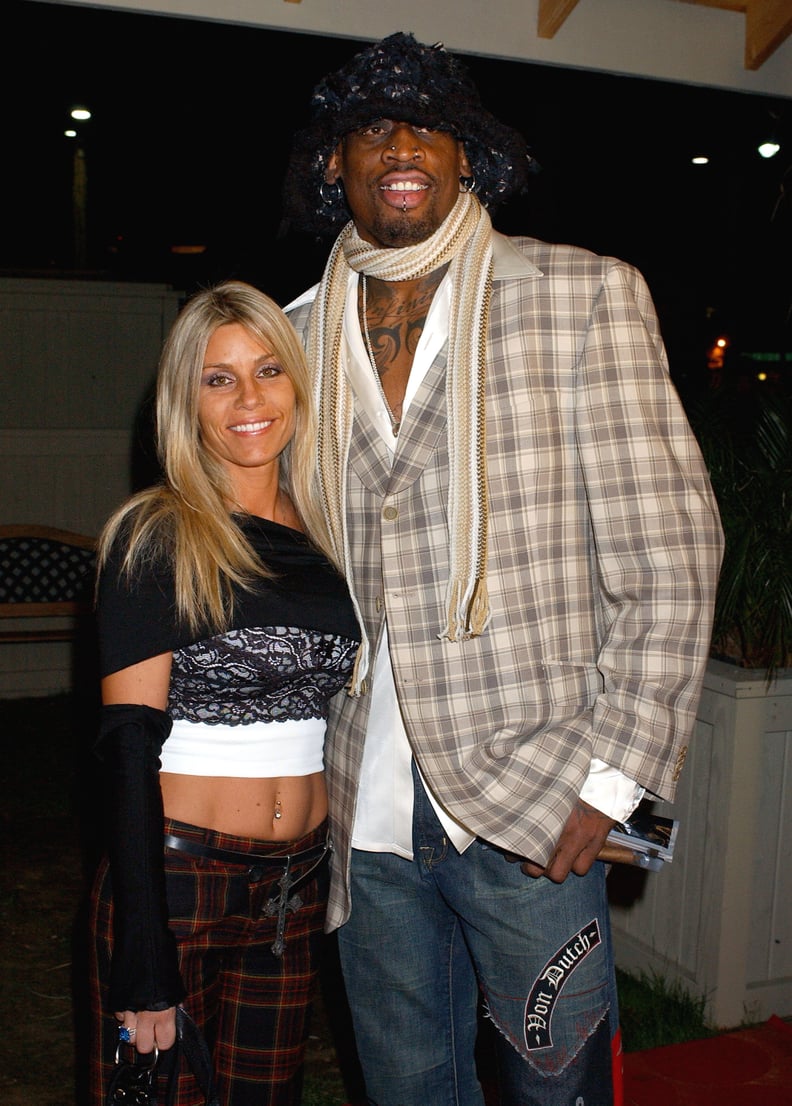 Michelle Moyer
Rodman and Moyer began dating in 1999, according to a Los Angeles Times report at the time of their 2003 wedding. Before they married, they had two children together: a son, DJ, and a daughter, Trinity.
Their marriage was unconventional, including their living arrangement: "We won't live together. I like it like that. She and the kids come over on weekends," Rodman told the LA Times.
Moyer filed for divorce in 2004, but they reconciled and remained together until 2012.