24 Beyoncé Halloween Costume Ideas to Help You Run the World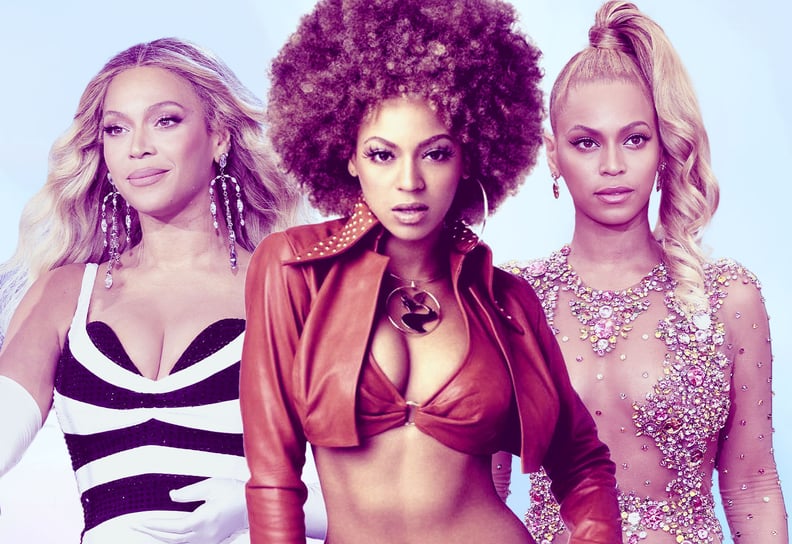 Everett Collection Getty | Kevin Mazur Jamie McCarthy
Photo Illustration: Ava Cruz
Everett Collection Getty | Kevin Mazur Jamie McCarthy
Photo Illustration: Ava Cruz
01
"Flawless" Music Video Beyoncé
Sorry, there's no way to do a Beyoncé Halloween costume post without including this iconic song. The whole thing is just oozing with power and control. Are you ready to grab life by the horns?
02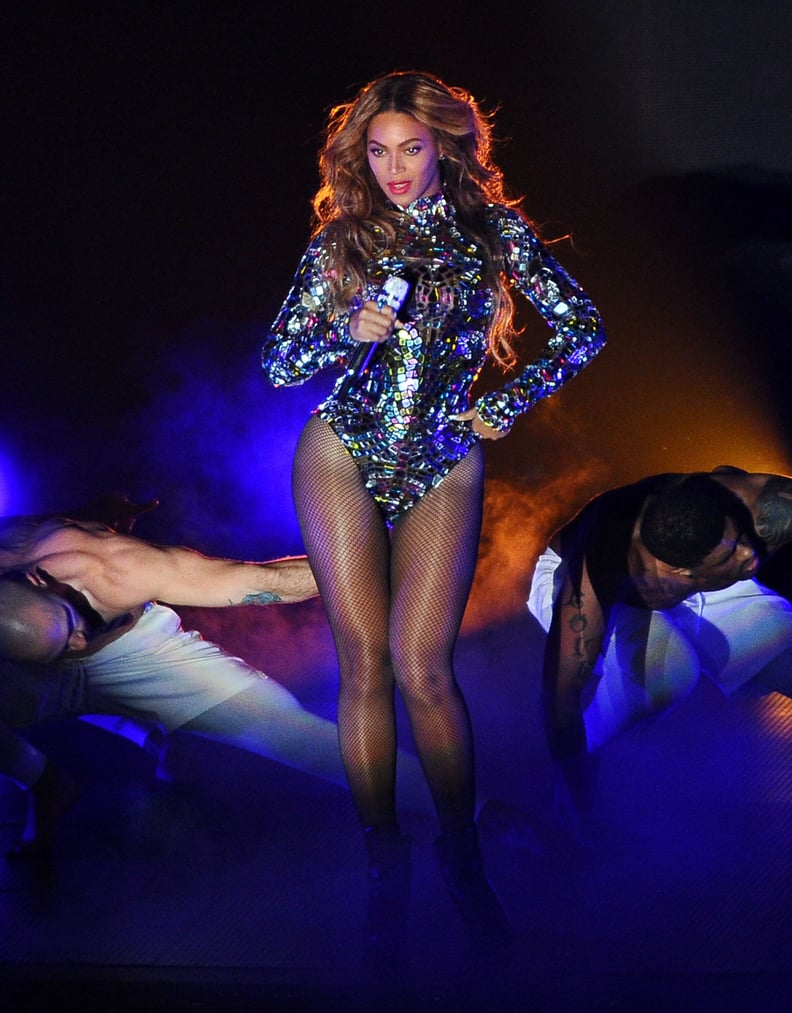 MTV VMAs Vanguard Beyoncé
An absolute highlight in Beyoncé's career, this 15-minute VMAs Video Vanguard performance was nothing short of epic. It marked a pinnacle for Bey: all the success, all the love, all the talent, meeting at one exquisite point.
03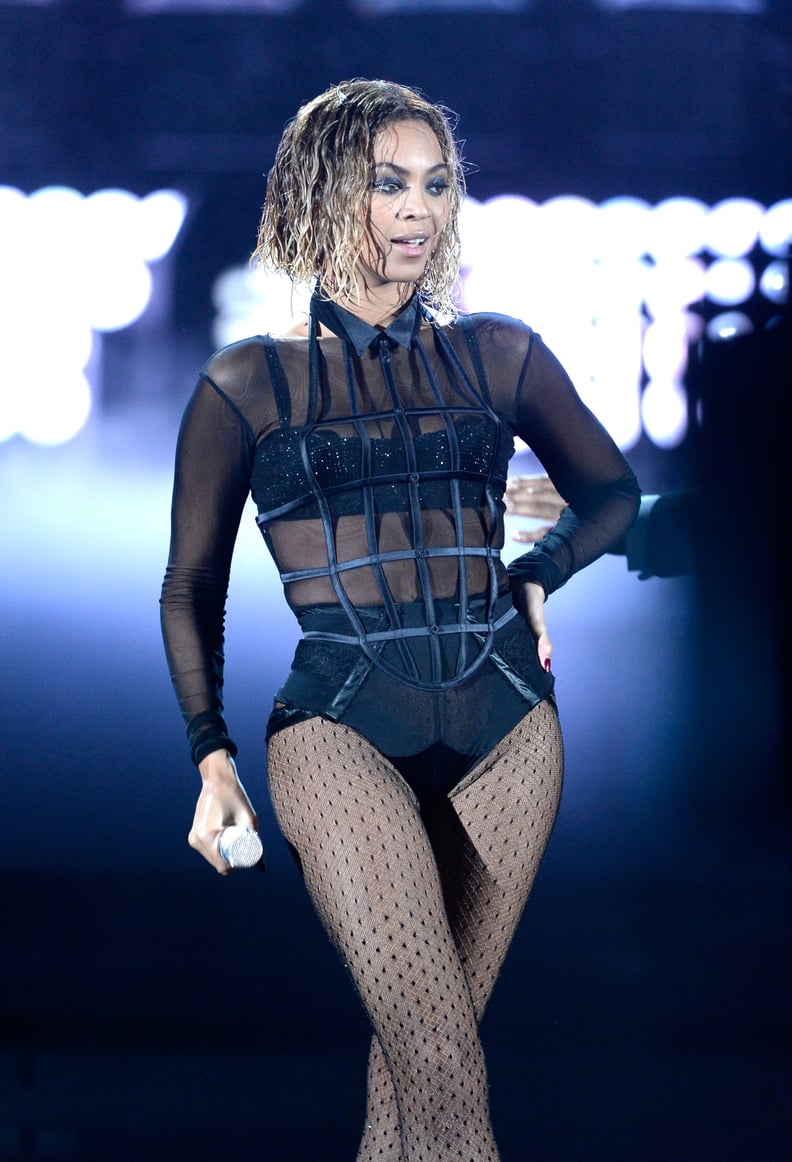 Grammy Awards "Drunk in Love" Beyoncé
There's nothing like dropping a surprise album and subsequently opening the Grammy Awards to say you're not messing around. With her wet hair, chair dancing, and Jay Z collaborating, Beyoncé simply tore it up in 2014.
04
"Pretty Hurts" Music Video Beyoncé
"Pretty Hurts" was definitely one of the more widely spread songs on Beyoncé's album, because it was the opening track, because Katy Perry and Rihanna almost got dibs, and because it has a powerful message. Roll all that into a sensational costume.
05
"Blow" Music Video Beyoncé
If you're looking for a little (or a lot) more sex appeal, think about "Blow." The sexual undertones in the song speak for themselves, and the whole "roller girl" act in the video takes it to the next level.
06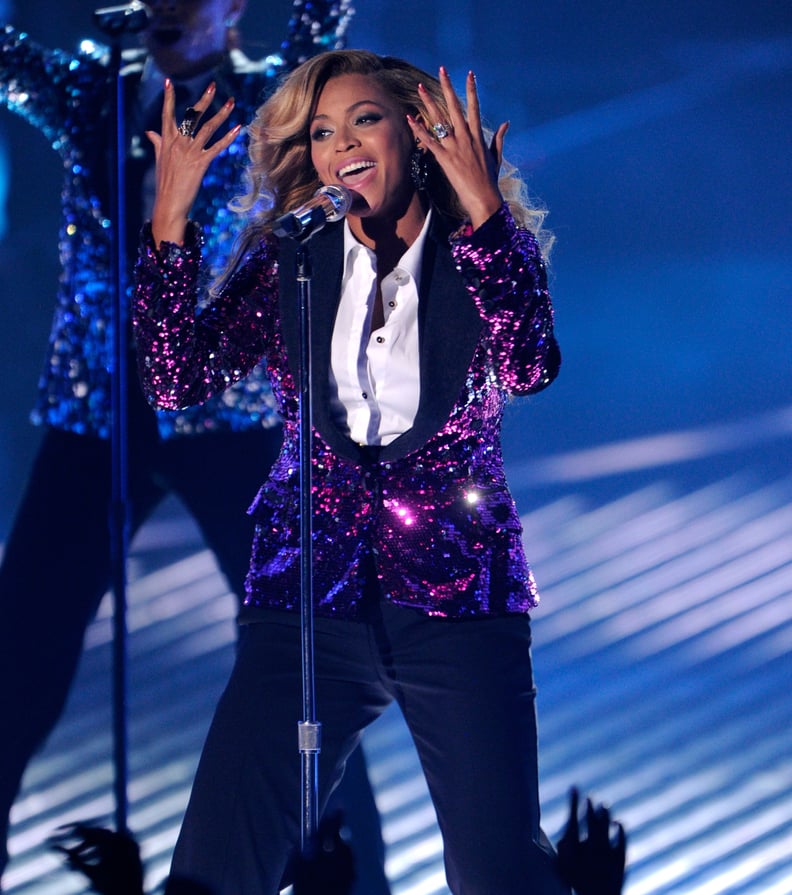 Baby Bump at the VMAs Beyoncé
Nothing really compares to that breathtaking moment when Beyoncé sang her face off, dropped the mic, and gave the baby bump debut of a lifetime. That's how it's done.
07
Instagram Haircut Beyoncé
Beyoncé debuted her supershort hair on Instagram, and the whole internet was buzzing. How would she do her signature hair flip? How did she look so flawless? Either way, it was one of the most memorable pop culture moments of 2013.
08
"Run the World" Music Video Beyoncé
Beyoncé's album "4" came with plenty of amazing music videos. One of the first was "Run the World," and there was way more sassiness, attitude, and general domination than we felt we could handle.
09
"Countdown" Music Video Beyoncé
Bey rocked a different, totally sophisticated look in her "Countdown" music video. Sure, she was well along in her pregnancy with Blue Ivy, but she found looks that managed to play her bump down and amp up her sexiness.
10
"Single Ladies" Music Video Beyoncé
We can't talk about Beyoncé costumes without including "one of the best videos of all time," as Kanye West once said. One thing's for sure: "Single Ladies" was one of the most iconic videos of Bey's career. We won't soon forget it.
11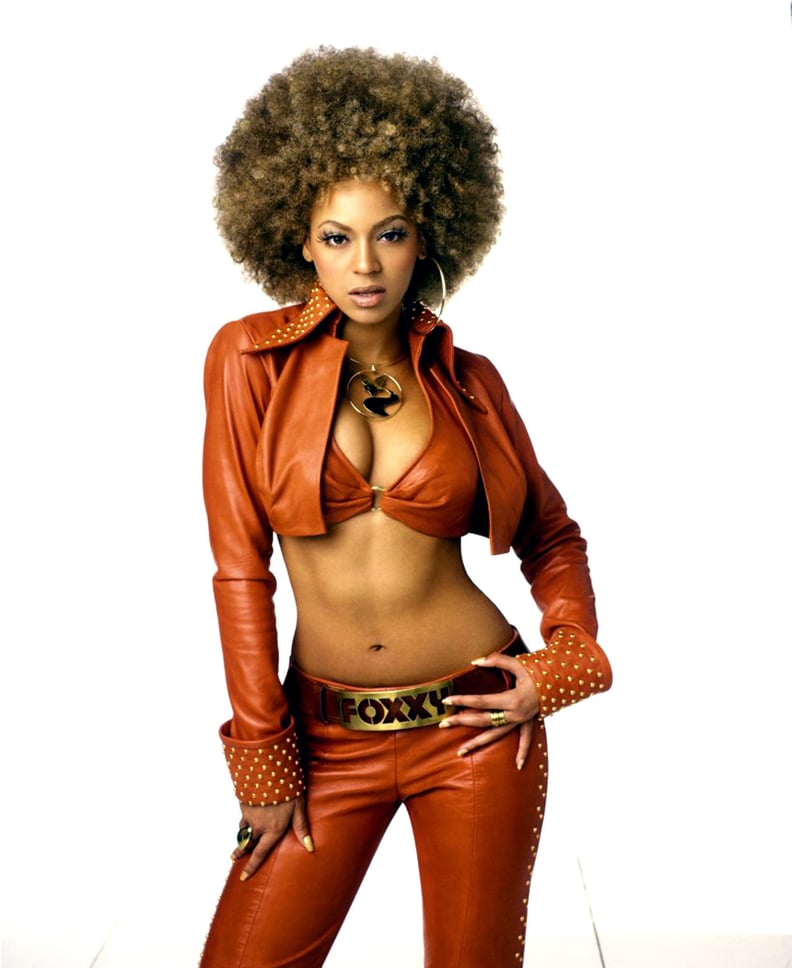 Foxxy Cleopatra Beyoncé
Beyoncé was only 20 years old when she acted in "Austin Powers in Goldmember." Why not recreate this iconic look for Halloween this year?
12
Lady Gaga's "Telephone" Music Video Beyoncé
When Beyoncé and Lady Gaga released dual collaborations in the same year, it was almost too much to handle. There are so many outfits in this video, it was hard to do just one. But, we managed . . . somehow.
13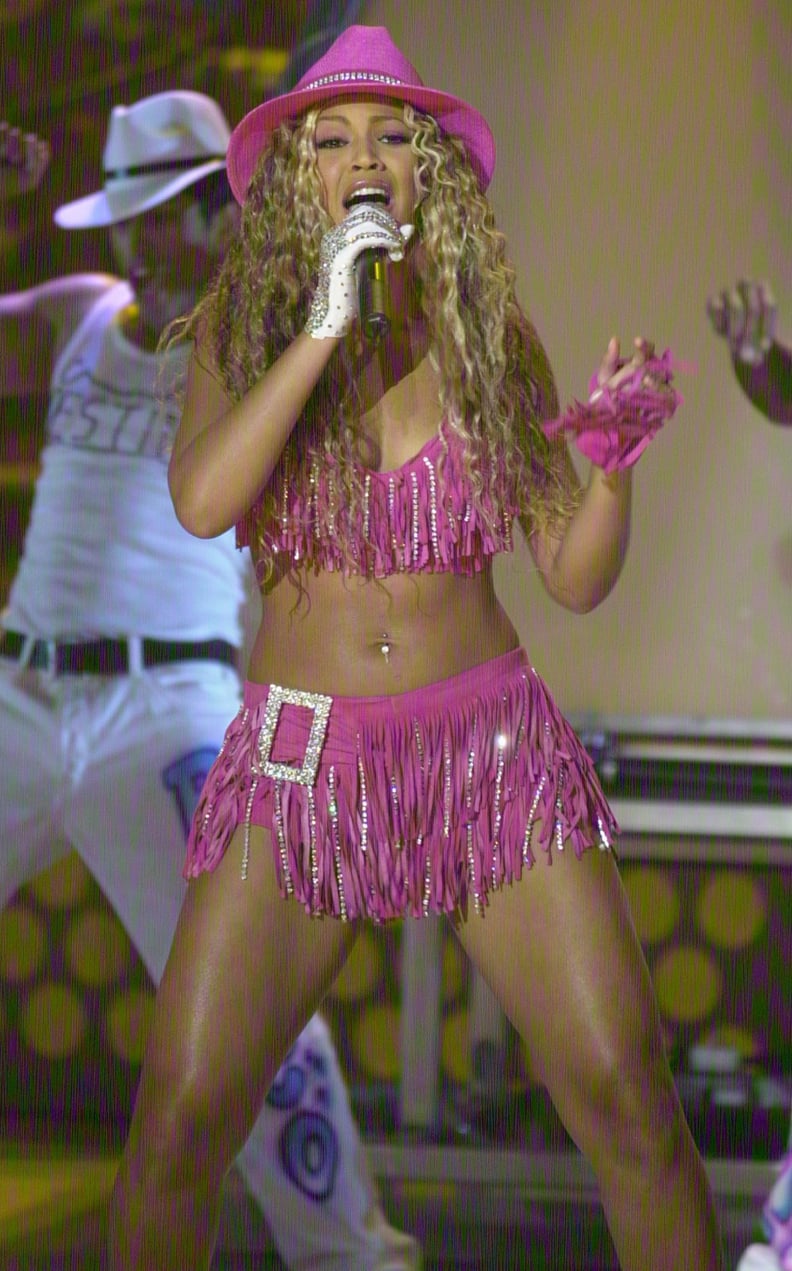 Throwback Beyoncé
Let's take it back now, all the way to the days of Destiny's Child. The best part about the Destiny's Child-themed costume is you can dress up with a couple girlfriends, or you can symbolically fly solo.
14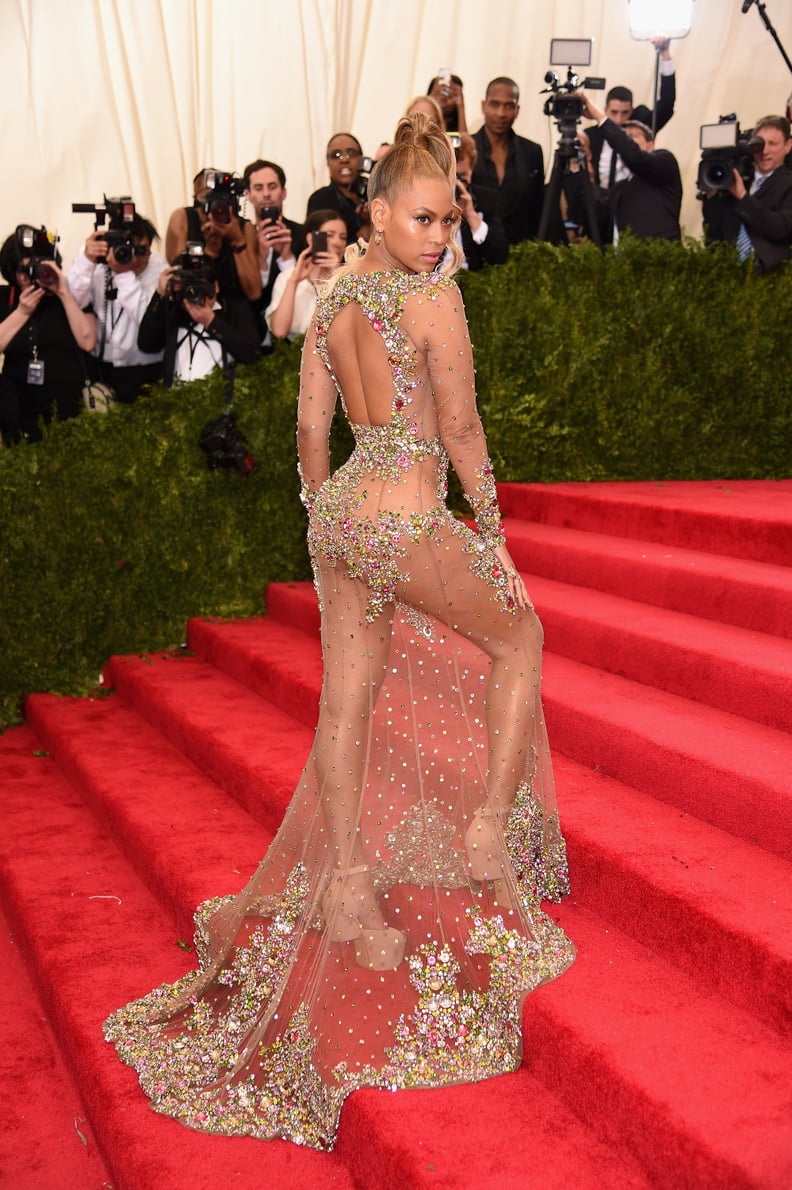 Met Gala Beyoncé
Show off that rockin' body with a sequined naked dress and a mile-high ponytail. You know you want to. Do yourself one better and RSVP "No" to that one Halloween party you want to go to. Then, show up anyway.
15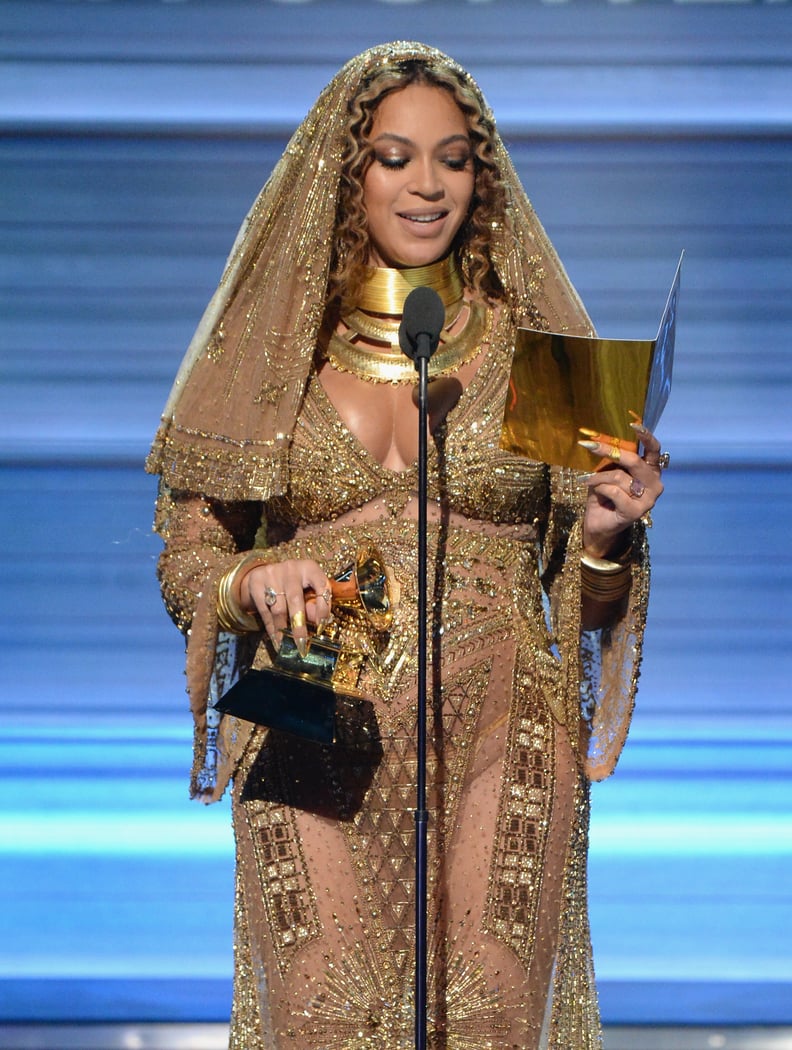 Grammys Speech Beyoncé
Let everyone know just how flawless you are by donning gold from head to toe and carrying around a list of all the people you are thankful for.
16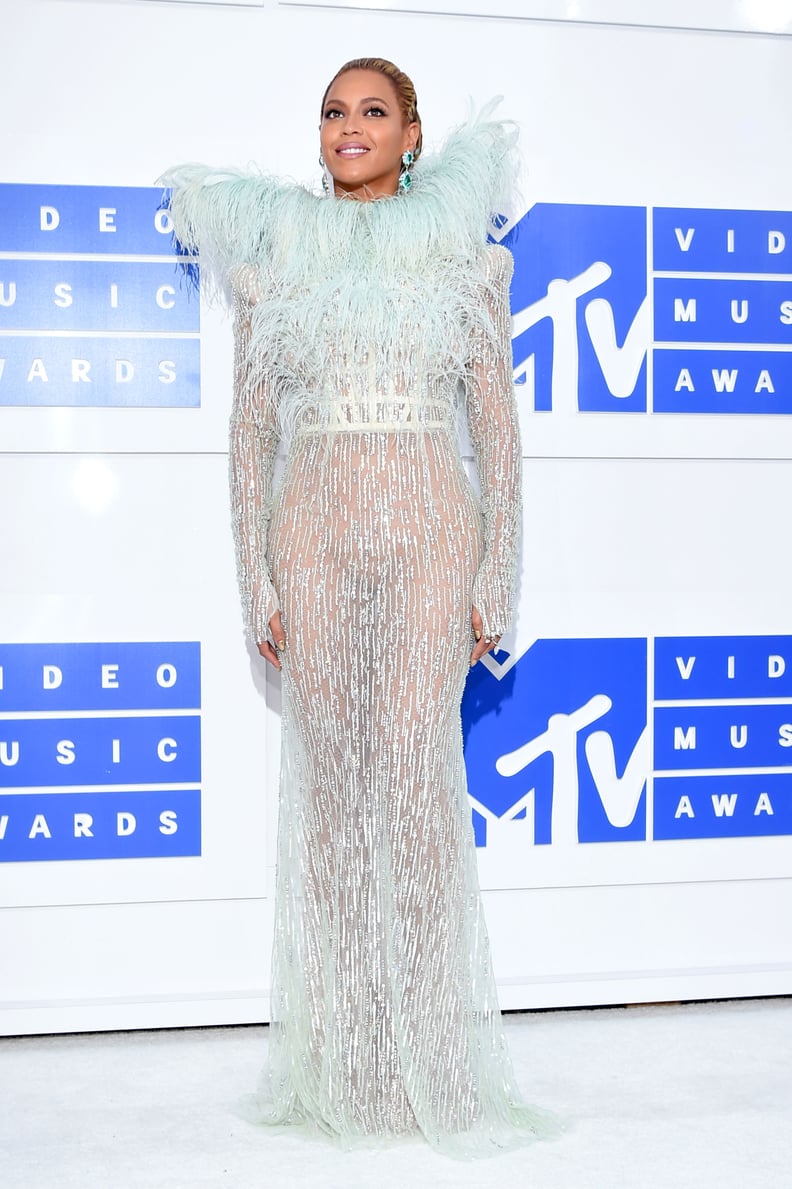 Fairy Godmother Beyoncé
Make everyone stop in their tracks when you show up with your friends looking like a fairy sent from above. Optional: your own Blue Ivy decked out in princess gear.
17
"Be Alive" Beyoncé
All eyes will be on you in this bright ensemble Beyoncé wore to open the 94th annual Academy Awards in 2022.
18
"Break My Soul" Beyoncé
Shine bright in a sexy, crystal-covered bikini similar to the one Bey wore in her "Break My Soul" video.
19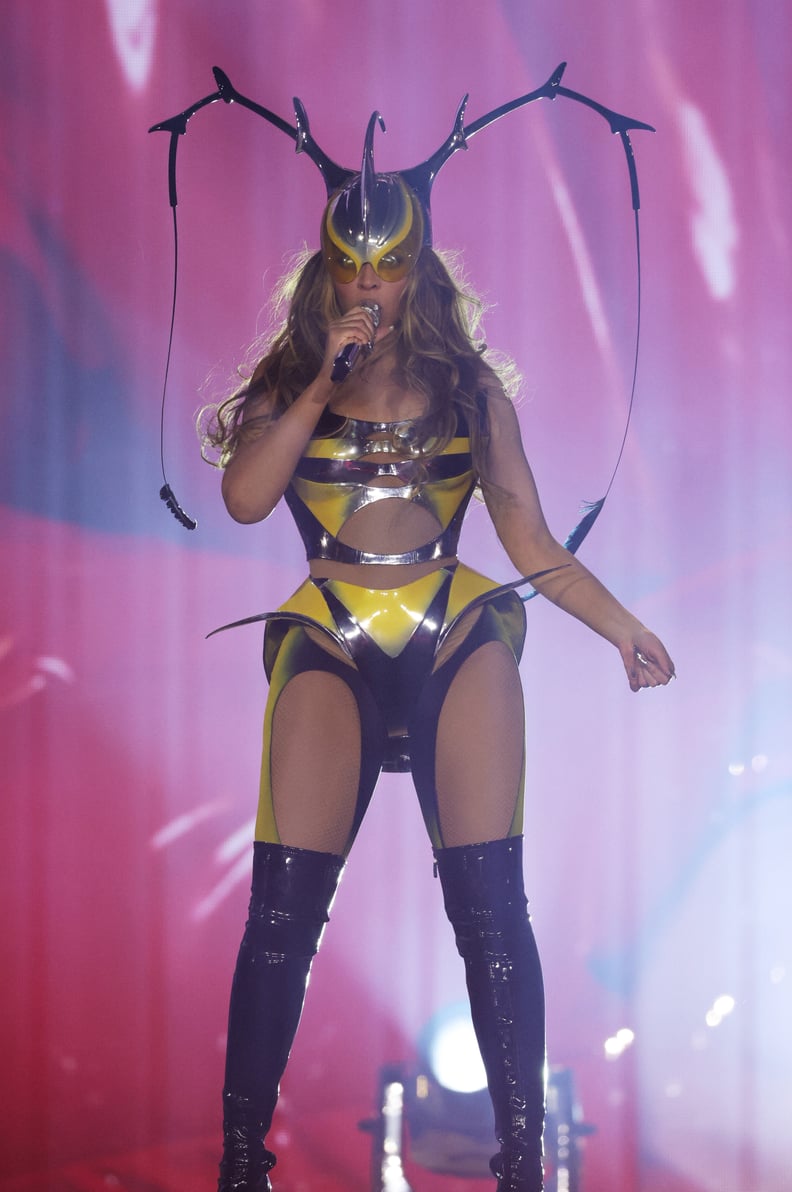 "Renaissance" World Tour Beyoncé
Beyoncé has worn so many iconic looks on her "Renaissance" World Tour, and this bee costume takes the cake.
20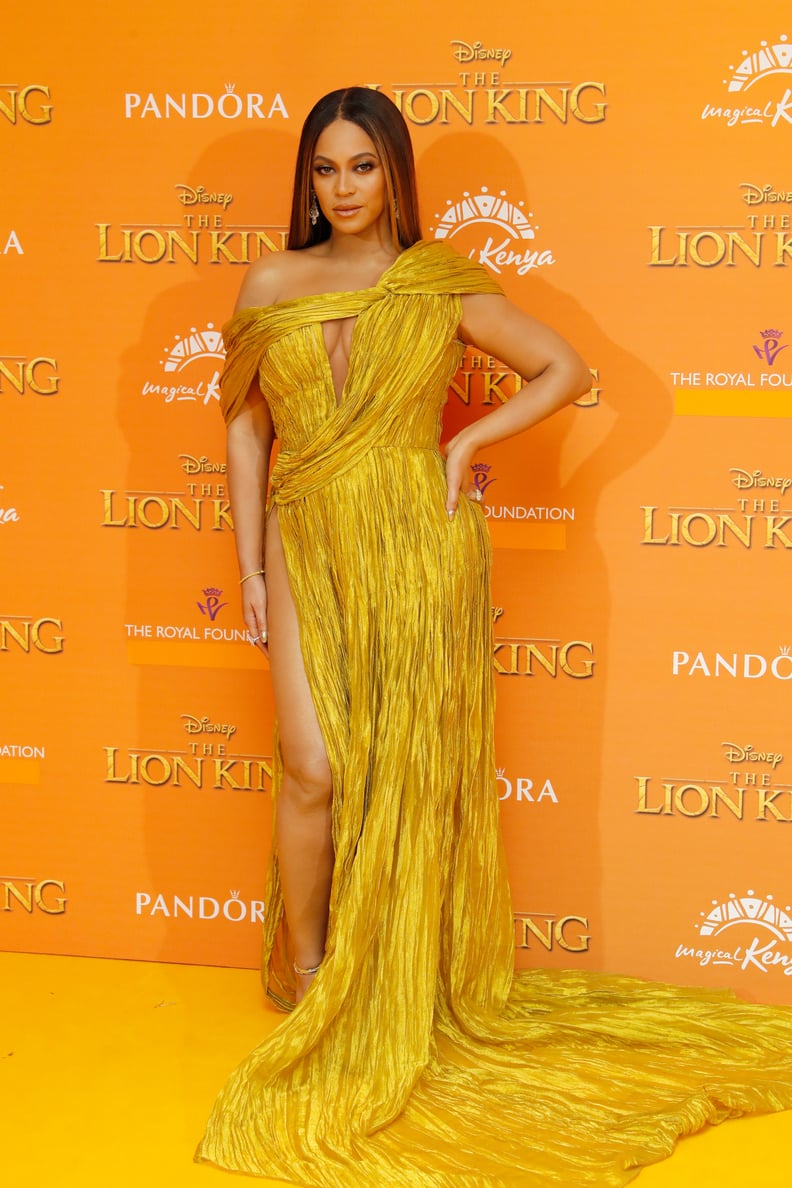 "Lion King" Premiere Beyoncé
22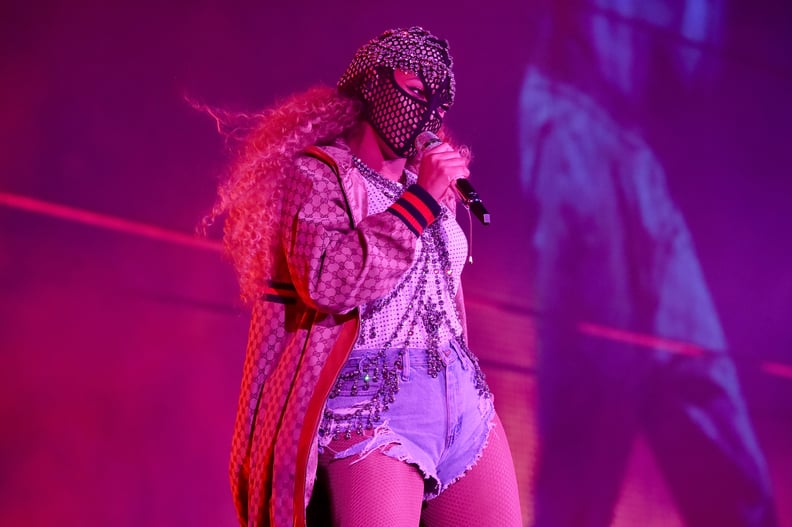 On the Run Tour II Masked Beyoncé
It's like Jason from "Friday the 13th," but make it fashion . . . and flawless.
23
"Formation" Video Beyoncé
It's hard to pick one look from Beyoncé's "Formation" music video. There's something truly magical about this one, though. Who wouldn't want to slay with a fierce black hat like that on Halloween?! As a side note, please know that channeling Beyoncé's gray bodysuit and gorgeous braids is also highly encouraged.
24
"Lemonade" Beyoncé
The "Hold Up" getup is easily one of the most iconic looks from "Lemonade." Get that bat and go to town. Except, like, maybe don't actually break a bunch of cars, OK?