A new year means a new batch of high-school graduates are flocking out of their homes to pursue a collegiate education, and yes, this includes celebrity kids, too. While their lives may appear full of glitz and glamour, they also go through various stages of growing up, much as any person would. And even though many celebrity offspring eventually enter the entertainment industry down the road, some still want a proper education and don't forgo that formative experience that helps them come into their own and shape their outlook on the world.
Reese Witherspoon and Ryan Phillippe's son, Deacon Phillippe, for instance, is honing in on his musical aspirations as he goes off to college. In addition, he recently made a special appearance on season three of Mindy Kaling's teen coming-of-age comedy "Never Have I Ever." "He's so super talented, obviously really handsome, but here's this kid who's been raised by two very successful actors, and he wanted to learn. He came to set, he really wanted to learn from our cast, and I just love that energy," the "Sex Lives of College Girls" creator praised Deacon's tenacious attitude as a performer in an August interview with Entertainment Tonight.
From Rowan Francis Henchy to Zahara Jolie-Pitt, read on for 11 college-bound celebrity kids in 2022.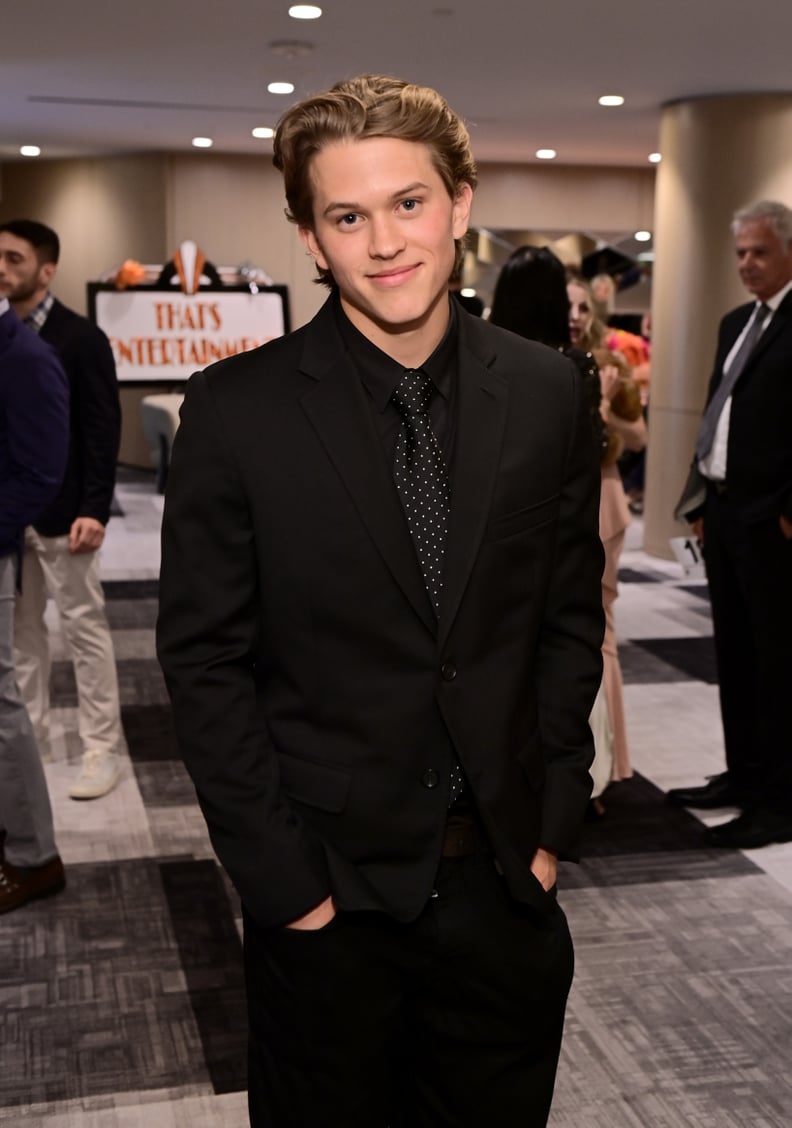 Deacon Phillippe
Deacon, the son of former couple Reese Witherspoon and Ryan Phillippe, graduated from Mountain High School in June 2022 and is set to pursue music at college. Both of Deacon's parents attended his high-school graduation, with Witherspoon sharing a sweet tribute on her Instagram, expressing her excitement over her son's major milestone. "Congrats to you @deaconphillippe on Graduating High School! 💫So proud of the thoughtful, talented, kind & generous young man you have become. You light up our hearts and make us proud everyday. We 🧡you!," she captioned the post.
While it's unclear what school Deacon will be attending, Phillippe shared that his 18-year-old son's chief focus is being a musician. "I am so proud. He's about to go to college for music. That's his primary focus," Phillippe told Entertainment Tonight in an Aug. 3 interview. "The acting thing he likes to do, and he will do according to what his appetite for it is, but his focus is primarily music." Deacon recently guest-starred on "Never Have I Ever" season three and has already put out a couple of singles, including his 2020 collaboration with Nina Nesbitt, "Long Run."
Sofia Bella Pagan
Sofia Bella Pagan, the daughter of actors Leah Remini and Angelo Pagan, is a first-year college student. In May 2022, the "The King of Queens" star shared a sweet throwback picture of her daughter to mark the last day of her high school. "It's the last day of high school for our baby girl. It feels like we dropped off our little nugget at kindergarten just yesterday," she marveled in the caption. "Her dad and I are a mess, as one could imagine. Angelo asked me last night, 'so Leah, what's the future hold with our little girl going off to college?' I, of course, cried and said, 'I can't see a future yet without our daughter here every day in our house.' I am so proud of Sofia. Yet I'm scared and sad. I don't know what my life was like before our daughter."
Sofia's father also shared a heartfelt message during his daughter's going-off-to-college party. "So proud of my beautiful little sweet angel @sofiaapagann," he captioned the video on his Instagram.
On Aug. 17, Remini shared a compilation of her two appearances on "The Ellen DeGeneres Show," one before the birth of Sofia in 2004 and one from October 2021. In the old footage, Remini speaks about how she wants a baby girl but shares her concerns about the 10 percent chance of it being a boy. In the snippet from her latest appearance on the talk show, Remini holds back tears as she talks about her daughter going off to college soon. "I can't even take the thought of her leaving," she says, teary-eyed.
"Time goes by so fast . . . It feels like yesterday our Bella was in my tummy during this appearance on Ellen and now the countdown begins . . . We're just a few weeks away from taking our baby to college!" she captioned the emotional video.
Drake Gaines
Joanna Gaines, New York Times bestselling author and the founder of Magnolia Network, recently opened up about the imminent collegiate departure of her eldest son, Drake, whom she has with husband Chip Gaines. The 44-year-old "Fixer Upper" host published a heartfelt essay in Magnolia Journal on Aug. 12, where she shared her thoughts on her 17-year-old's major milestone and how it's shifting their family dynamics.
"Soon, our oldest son, Drake, will be leaving home for college," she wrote in the essay, titled "A Note From Jo on Fortitude." "In the grand scheme of heartbreaking things, this one comes with a lot of gratitude and excitement. But still, my first child is moving away, and our family dynamic will change because of it, and that can feel like a loss of its own." It's unclear which college Drake has picked for his higher education.
Leni Olumi Klum
During a June 28 appearance on the "Today" show, Heidi Klum praised her eldest daughter, Leni, for pursuing a modeling career and getting into her dream college. "She's moving to the Big Apple. It's kind of my first stomping grounds, so I feel like she's doing it all over again. I'm so proud of her!" the "America's Got Talent" host shared of the exciting news with hosts Willie Geist and Jenna Bush Hager.
"I'm so excited for her, but more excited for her that she just got into the school she always wanted to go to. Unfortunately, she will move to New York, but I'm super excited for her that she gets to do all the things that she wants to do. As a mother, that's what you want," she said of her 18-year-old leaving the nest to move to NYC. In another chat with Entertainment Tonight, Klum shared that college will take priority over Leni's modeling aspirations for the next phase of her life. "Right now, college is on top of the list. It's not modeling, and she's really excited for that next chapter in her life," she told the outlet.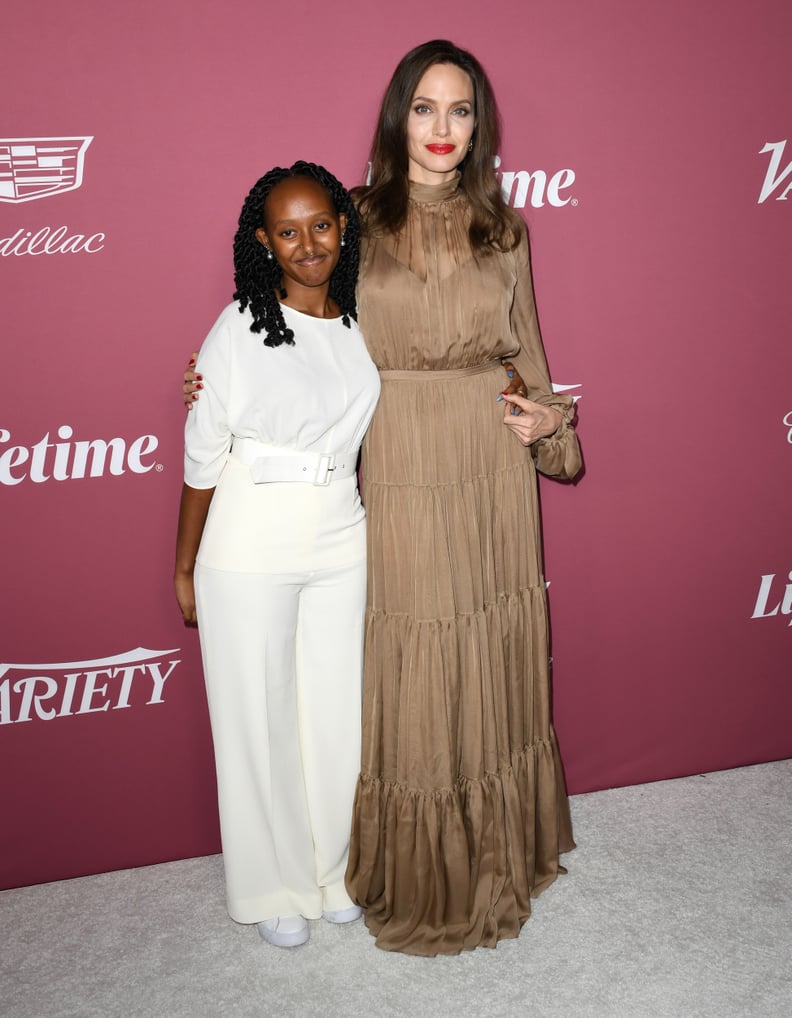 Zahara Jolie-Pitt
Zahara Jolie-Pitt, the 17-year-old daughter of Angelina Jolie and Brad Pitt, is officially a Spelman College girl. According to the video shared by Spelman's vice president for student affairs, Zahara moved into the Georgia campus on Aug. 11. Jolie first shared the exciting news about Zahara's choice to enroll in a historically Black liberal arts college in a July 31 Instagram post. "Zahara with her Spelman sisters! Congratulations to all new students starting this year. A very special place and an honor to have a family member as a new Spelman girl," she captioned it.
Pitt echoed Jolie's proud sentiments during an Aug. 1 interview at the premiere of his latest release, "Bullet Train." "I'm so proud of her. She's so smart. She's going to flourish even more at college. It's an exciting and beautiful time to find her own way and pursue her interests. I'm so proud," he said, per Vanity Fair.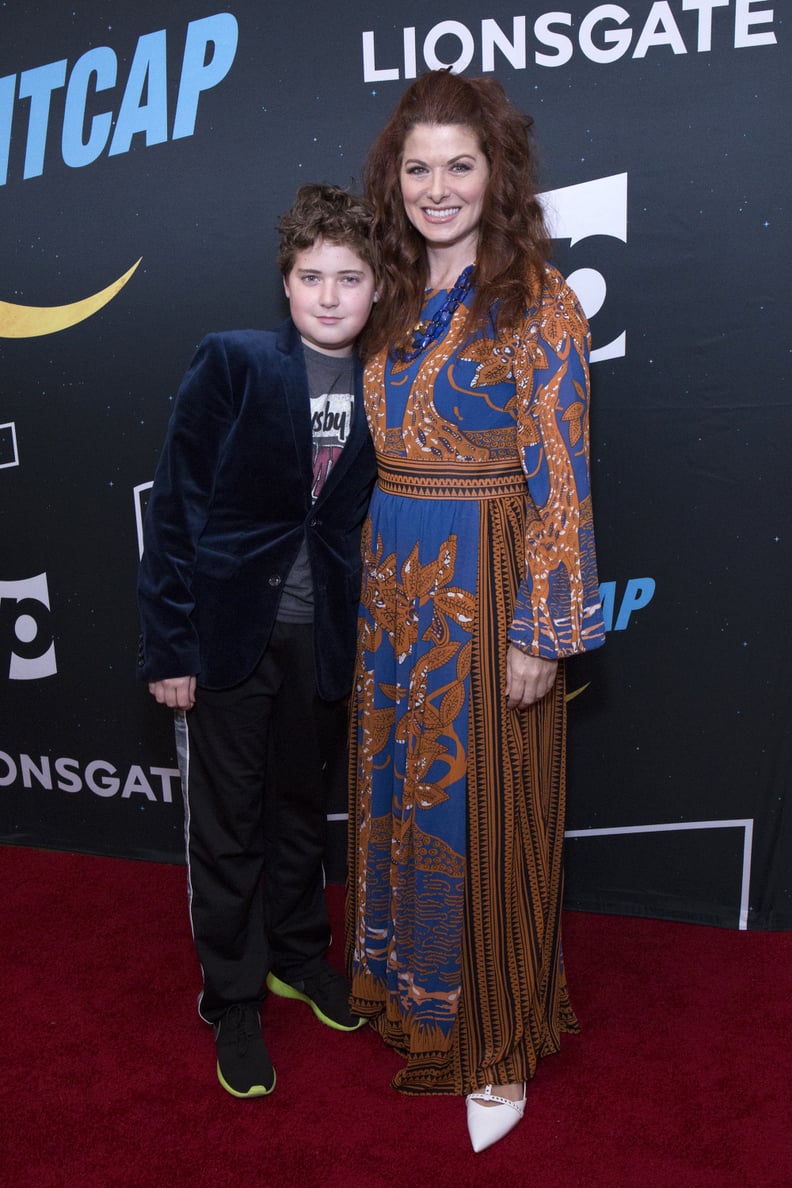 Roman Zelman
Roman, the son of "Will & Grace" actor Debra Messing and Daniel Zelman, will be attending Wesleyan University in Connecticut starting in the fall of 2022. Messing shared the good news during Roman's high-school graduation ceremony. "Congratulations 2022 graduates, especially Roman! There were cheers and tears and we couldn't have been prouder. Wesleyan here he comes!" she captioned the Instagram post she shared back in June.
Hazel and Phinnaeus Moder
Julia Roberts and Danny Moder's twins, Hazel and Phinnaeus, are reportedly starting their college lives together at UC Berkeley in 2022. While one will be majoring in fine arts, the other will study computer and information sciences, according to an insider, per Closer Weekly. "I wasn't lucky enough to have a college experience," Roberts said. "I mean, I'm completely excited for them. It's really thrilling. To see how it's happening for them is really fascinating."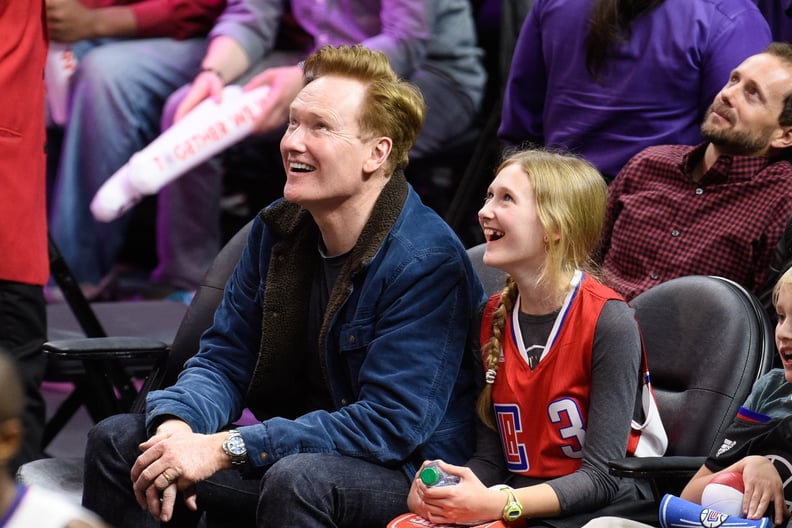 Neve O'Brien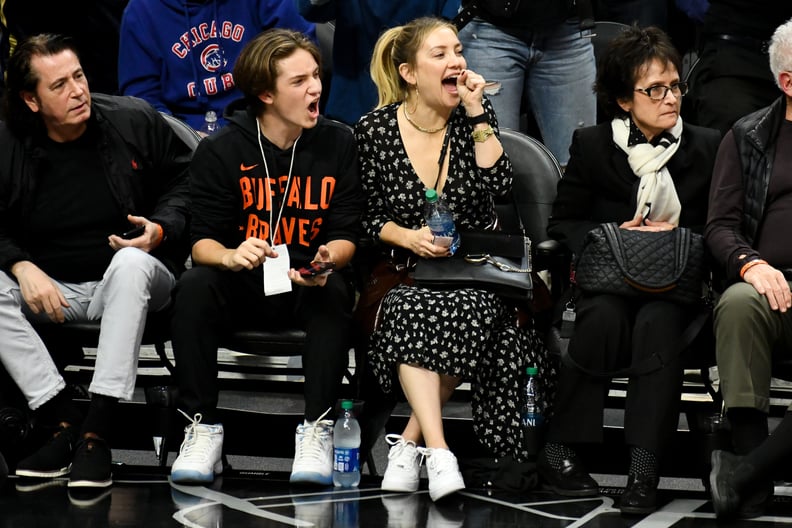 Ryder Robinson
Ryder — Kate Hudson's 18-year-old son, whom she shares with ex Chris Robinson — is all set to move to NYU. On Aug. 17, the actor posted a wholesome video of her sons jamming out together while adding a hashtag that Ryder was "#offtocollege." "My boys 🥰 What more could a mom ask for other than boys who play rock and are hilarious at the same time ✅ @mr.ryderrobinson what a good big brother. We're gonna miss you big time 😢," she captioned the clip.