Harry Styles Defends Abortion Rights on Howard Stern
Harry Styles Urges "Uproar" Against Attacks on Abortion Access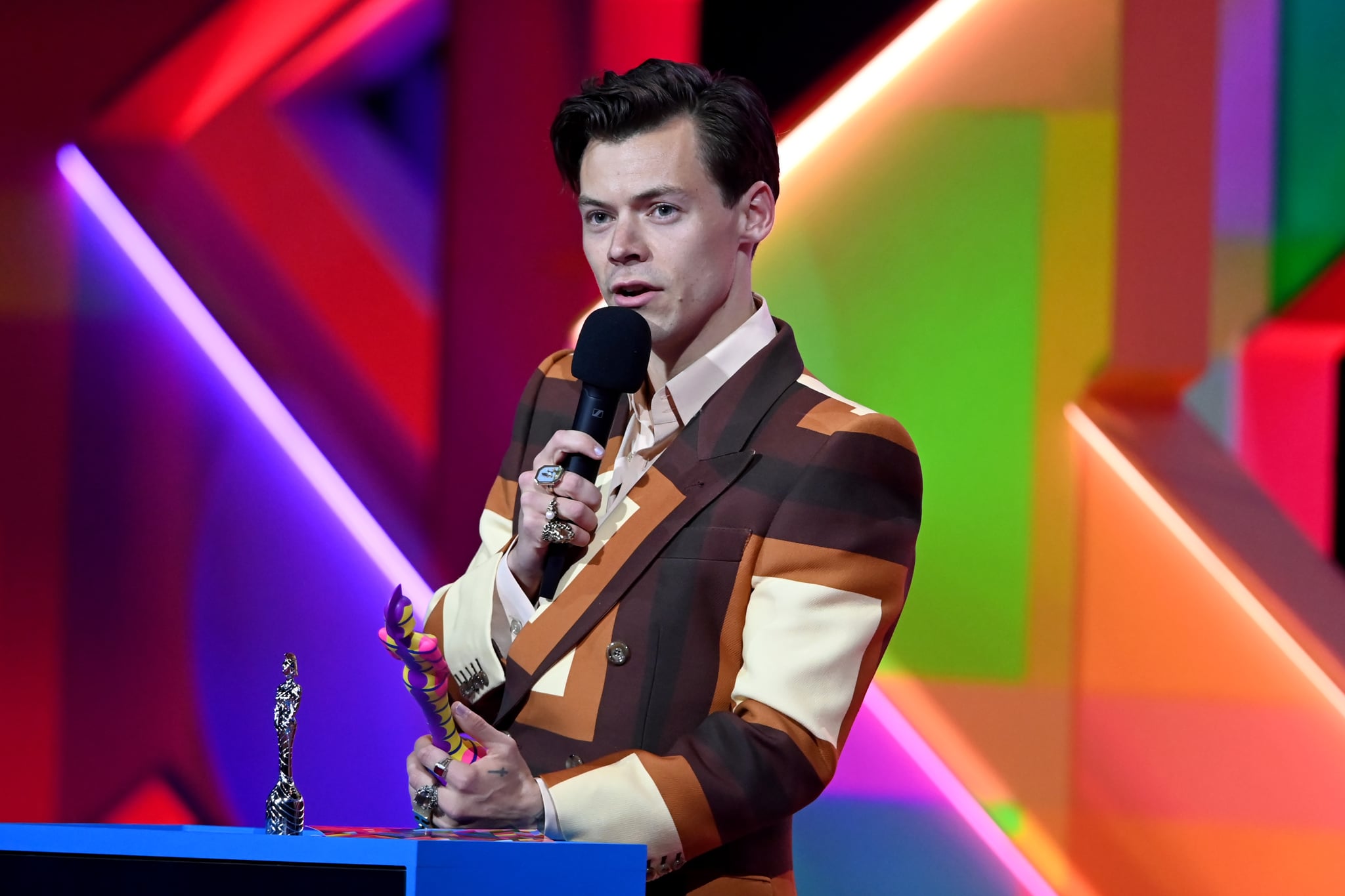 Harry Styles is the latest star using their platform to advocate for reproductive rights. During a May 18 interview on "The Howard Stern Show," the "As It Was" singer shared his thoughts on the potential overturn of Roe v. Wade — the landmark case that established a person's federally protected right to an abortion. A Supreme Court draft opinion that leaked earlier this month threatens to rescind that right and leave restrictions up to individual states.
"I just don't think anyone should be able to make decisions about anyone else's body."
Before discussing his upcoming "Harry's House" album with Stern, Styles took a moment to comment on the issue. "I just don't think anyone should be able to make decisions about anyone else's body," he said. "It doesn't really make any sense to me. What's happening here in the country at the moment, I don't really know where that ends. At that point, is it someone needs an operation and someone can decide that they can't have it?"
Styles also talked about the possible reversal of nearly 50 years of constitutional protection for abortion care: "It's quite scary to see just how far backwards we're going in a lot of ways. There should be backlash and uproar for these things."
The "Watermelon Sugar" singer is among dozens of celebrities who have spoken out on reproductive rights in the weeks since Politico published the aforementioned draft opinion. On May 17, Halsey kicked off their Love and Power Tour by displaying statistics about waning abortion access in the US for the entire audience to see. During a May 4 performance in Washington DC, Olivia Rodrigo paused her concert to tell fans, "Our bodies should never be in the hands of politicians. I hope we can raise our voices to protect our right to have a safe abortion, which is a right that so many people before us have worked so hard to get."