Kevin Jonas and Daughters Alena and Valentina Are the Cutest Trio Sharing a Milkshake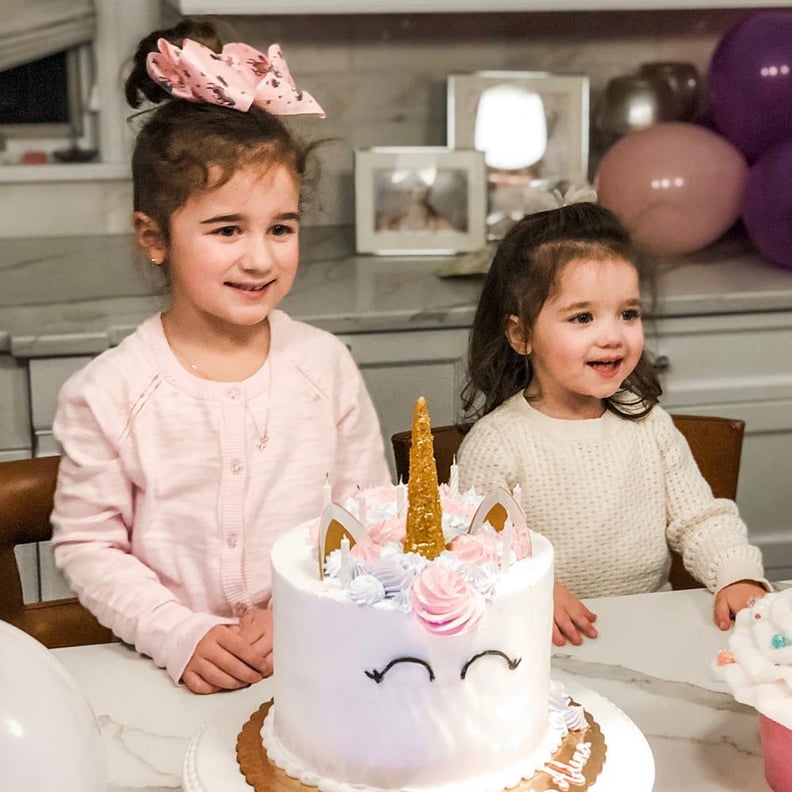 The Jonas Brothers may be booked and busy, but Kevin Jonas always has time for his girls. Kevin and his wife Danielle Jonas, who he married in 2009, share daughters Alena Rose, 8, and Valentina Angelina, 5. While the larger Jonas family continues to grow (in fact, Kevin's brother and bandmate Joe Jonas and his wife Sophie Turner just welcomed their second child), Alena and Valentina are enjoying their status as the OG members of the next generation. And mom and dad are feeling inspired by their little girls: Danielle and Kevin just released their first children's book together earlier this year, titled "There's a Rock Concert in My Bedroom." Kevin told Entertainment Weekly in March of writing the book, "We always wanted to do a children's book, but it felt like now is the right time. Our girls are definitely at the age where they're reading and wanting to read even more by themselves and us reading to them."
Ahead, see some adorable photos of Kevin Jonas with all of his girls — including a recent milkshake outing (three straws are better than one).

Alena Rose Jonas
Born on Feb. 2, 2014, Alena Rose is the oldest Jonas girl. Since the Jonas Brothers' revival in May 2019, she's been her dad's biggest groupie, congratulating him and her uncles Nick and Joe for getting MTV VMAs nominations and giving him smooches at his concerts. But perhaps the cutest father-daughter moment so far came on Alena's first day of kindergarten. In a post on Instagram featuring a photo of Alena holding up a sign that read, "Alena begins Kindergarten 2019," he wrote: "My big girl on her first day of Kindergarten. I'm not prepared for this!!!" So sweet!
On Alena's sixth birthday, Danielle shared a funny moment from Alena's toddler years. "Happy birthday !!! To my first baby turned 6 I can't believe it. I told you to never grow up!!! (And when you were 3 you told me that you can't tell your bones to stop growing 😝)" Ha!
Valentina Angelina Jonas
Kevin and Danielle's youngest, Valentina, was born on Oct. 27, 2016, just before Halloween. On her second birthday, Kevin totally gushed about his younger daughter — who is developing quite the personality, just like her older sister — calling her the "Light of my life" and "a treasure." So damn cute.
On the little one's third birthday, Danielle wrote to her girl: "I love every little thing about you from the way you talk, your hand movements, the way you say I love you mommy at random times of the day, your two little front teeth, The way you love everything to be so tiny and of course I can go on ... last one you have such a loving heart and your only 3. You are so special I can't even describe how much I love you."
More Pictures of Kevin Jonas's Daughters