Kanye West Upset Over Kim Kardashian's SNL Monologue
Kanye West Walked Out on Kim Kardashian's "SNL" Monologue Over Rapper and Divorce Jokes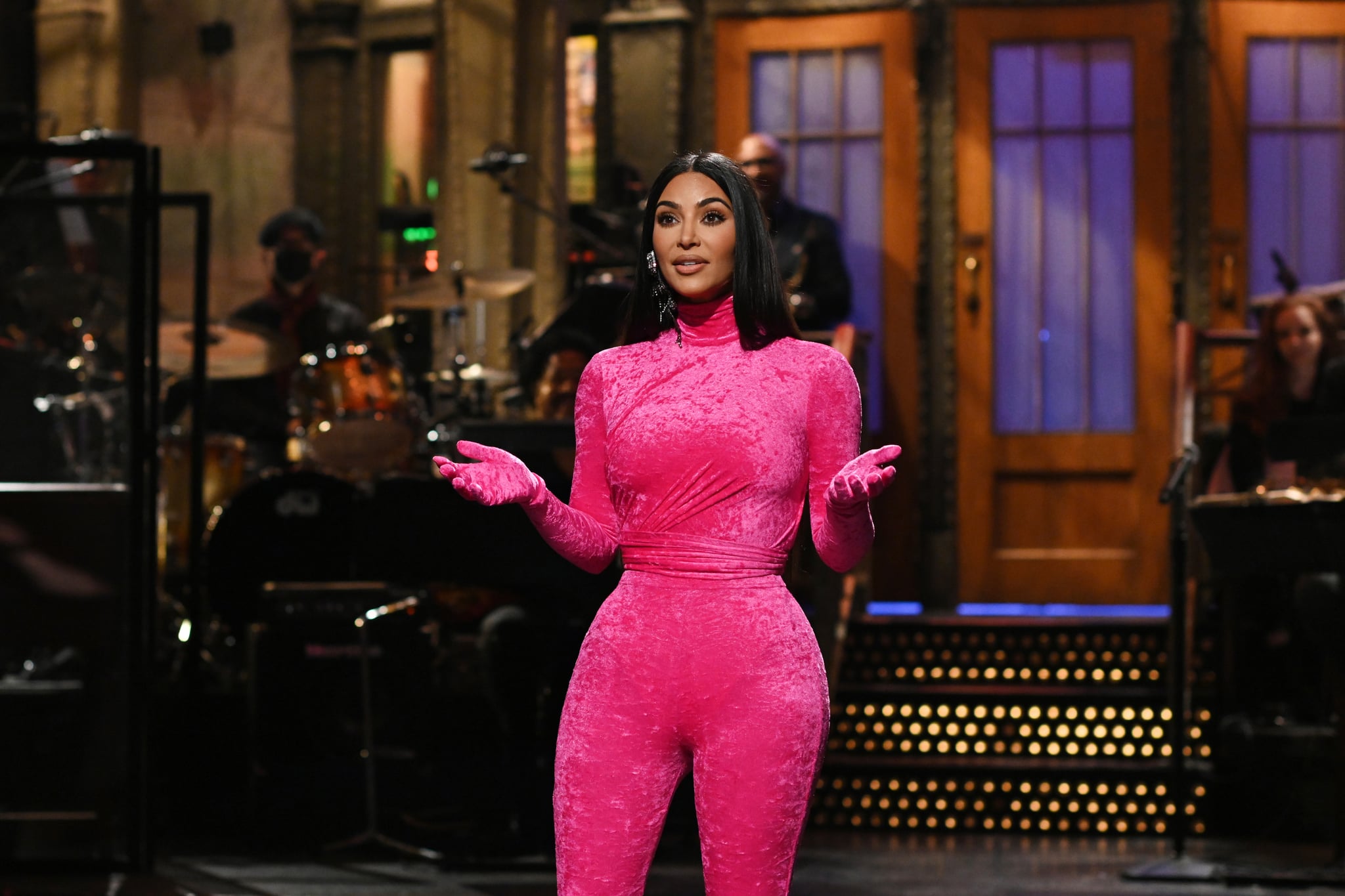 Before their recent public feud, Kim Kardashian and Kanye West were still on good terms — specifically, around the time Kardashian hosted "Saturday Night Live" back in October. However, some of the reality TV star's comments in her opening monologue rubbed West the wrong way, as he walked out of the show's taping right in the middle of her speech. During episode four of "The Kardashians," the Skims founder revealed her ex-husband's exact reaction to her jokes.
"He walked out on 'SNL' like mid-monologue, so I haven't talked to him since," Kardashian said while speaking to her sister Khloé. "He's upset at the fact that I said the reason that I divorced him — used the word 'divorce.' So he wished I said the words 'filed for divorce.' And he was upset that I also said he was a rapper. He said, 'I'm so much more than a rapper. I can't believe you said rapper.'"
Kardashian said she never meant for her monologue to hurt anyone's feelings but instead wanted it to be a joke. In addition to West, she added that she also made fun of herself, her mother Kris Jenner, Kris's boyfriend Corey Gamble, and "everything that's personal to me."
Before their fallout, "The Kardashians" showed West and his ex-wife sharing a touching moment ahead of her "SNL" debut. During a scene in episode three, West gifted Kardashian back unreleased footage from her infamous sex tape with her ex-boyfriend Ray J.
To celebrate Kardashian's TV gig, West revealed that he left New York to fly all the way to Los Angeles and retrieve the gift, which was such a shock to Kardashian that called her entire family into her "SNL" dressing room to see it. "So Kanye flew home last night and he came back this morning, and I want to show you guys what he got me," she said tearfully before opening a black suitcase. "He got me all of the sex tape back."
Kardashian confirmed that West met up with Ray J at the airport to recover all the electronic devices with the sex tape on it. The unexpected gesture seemed like an odd present, but Kardashian was very appreciative that the stress of the tape was no longer hanging over her head. "I know Kanye did this for me, but he also did this for my kids," she added in a confessional. "I want to shield them from this as much as I can, and if I have the power to, or Kanye has the power to, that is just the most important thing to me, and I'm just so emotional because of it."
The scandal has been a looming subject on the first few episodes of "The Kardashians," as the sex-tape drama resurfaced after Ray J's former manager reportedly threatened to release never-before-seen footage. In the show, the reality TV star is visibly stressed about the situation amid her "SNL" hosting debut, but West's gift seems to have ended the drama once and for all.
As of today, West and Kardashian's relationship has slightly deteriorated on account of their online feud that occurred in February and West's threats toward Kardashian's boyfriend, Pete Davidson. E! News reported that on March 2, Kardashian dissolved her marital status and is now legally single, though she's still dating Davidson — the pair recently made their red carpet and Met Gala debut as a couple.