Leonardo DiCaprio Is Just a Regular Guy, and Here Is Solid Proof
01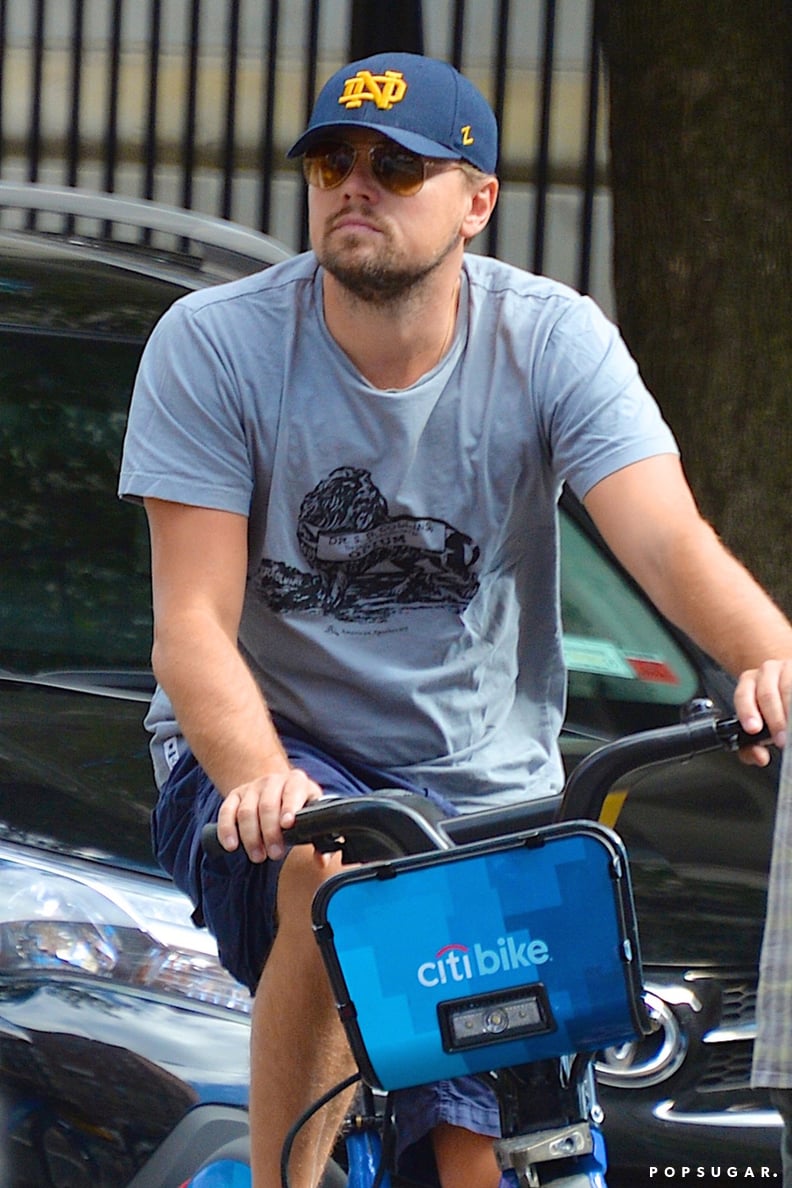 When He Rode a Citi Bike Around NYC in a Baseball Cap
02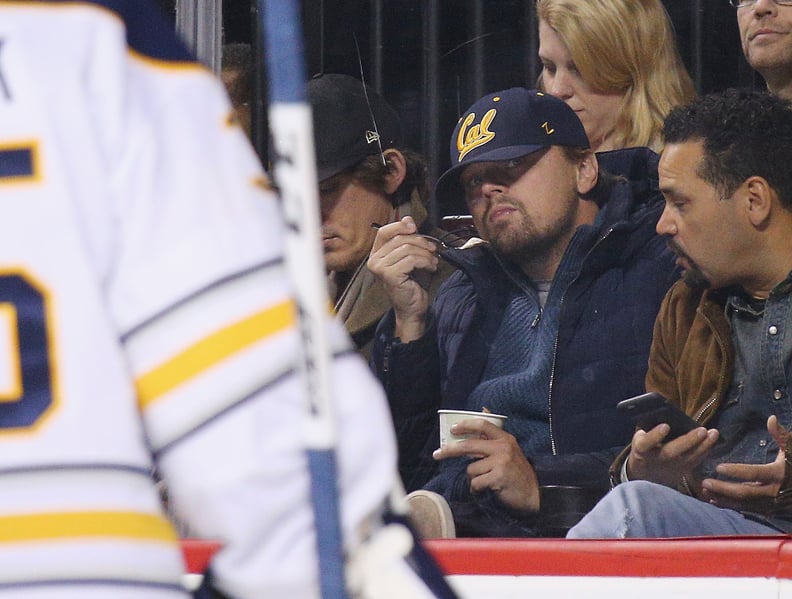 When He Indulged in Some Ice Cream at a Hockey Game
Leo treated himself to a little sugar when he watched the New York Islanders take on the Buffalo Sabres at the Barclays Center in April 2016. It was probably his cheat day.
03
When He Made This Hilarious/Relatable/Adorable Face
The actor made an amazing "Whoops, didn't see you there" face when Lady Gaga walked past him to accept her Golden Globe Award in January 2016. He later explained his reaction, saying, "I just didn't know what was passing me. That's all!" Oh, Leo.
04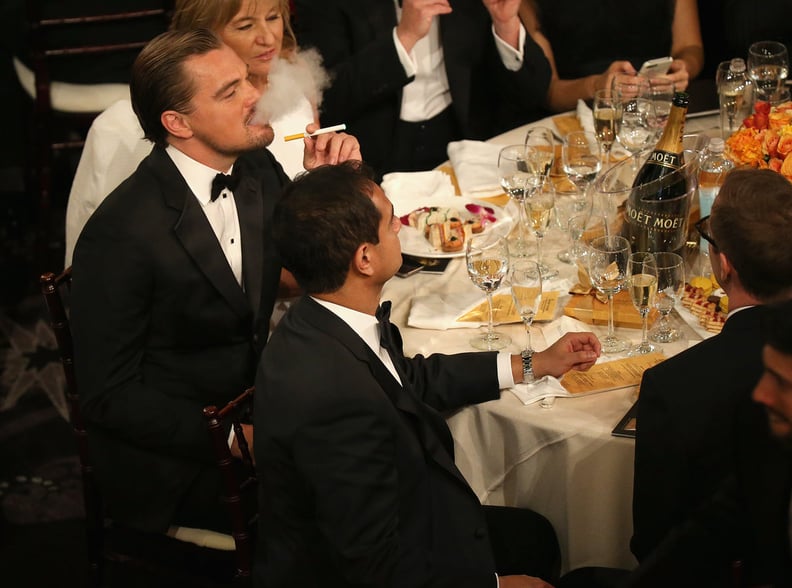 When He Vaped Because Even He Didn't Get Special Treatment to Smoke Inside
Leo is known for being a longtime smoker, but he still has had to get his fix during official events. Instead of stepping outside, he just takes his handy vaporizer with him wherever he goes. Seriously, Leo. Stop that.
05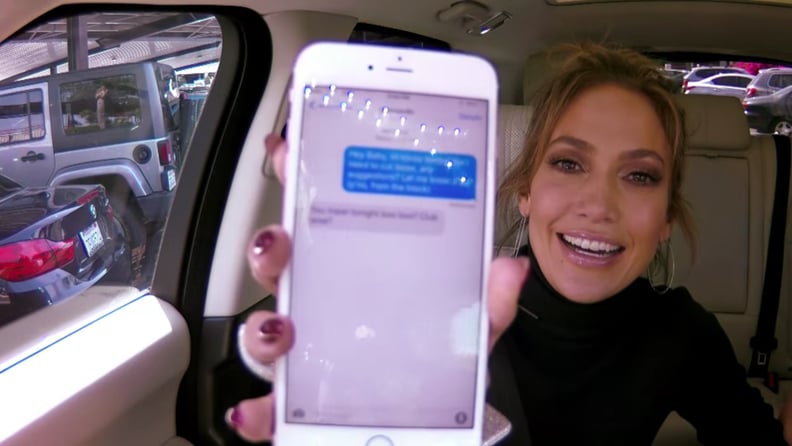 When He Texted Jennifer Lopez and Called Her "Boo Boo"
In what has to be one of the best Hollywood moments of 2016 so far, the actor responded to a prank text message from Jennifer Lopez and James Corden during a Carpool Karaoke session. After James wrote, "Hey baby, I'm kinda feeling like I need to cut loose. Any suggestions? Let me know. JLo (you know, from the block)," Leo responded, "You mean tonight, Boo Boo? Club-wise?" Anddddd we're dead.
06
When He Did This Hilarious Impression of a Flight Attendant
Leo appeared on The Ellen DeGeneres Show in January 2016 and ended up telling a hilarious story about a terrifying flight to Russia he was on. While that would have been plenty to increase our crush on him, he took things a step further and impersonated one of the aloof flight attendants. You're the wind beneath our wings, man.
07
When He Made a Bad Fashion Choice and Wore a Sideways Hat
We've all made questionable decisions when it comes to our fashion, especially back in the '90s and early 2000s. Britney Spears shared this iconic Throwback Thursday photo on Instagram that shows Leo rocking the sideways baseball cap. Oddly enough, he still looks really good.
08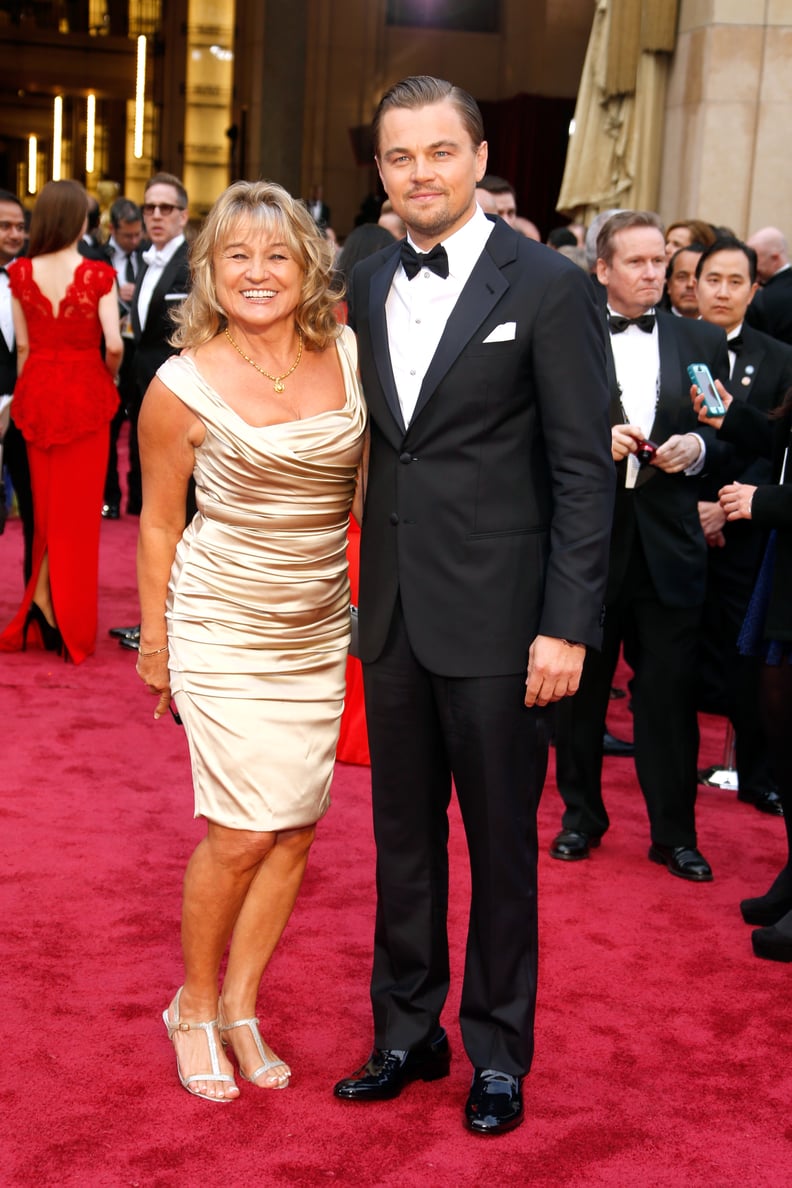 When He Proved That at the End of the Day, He Really Just Wants to Hang With Mom
Despite being an infamous ladies' man and a megafamous actor, Leo is really just a mama's boy at heart. He frequently brings her as his date to award shows, and we've seen her give him adorable looks of love over the years.
09
When He Mastered His Photobombing/Creeper Skills
Most of us have definitely been this person in the back of a photo during a drunken night out at a bar, and Leo is no exception. He put his photobombing skills to the test during a night out with 50 Cent and Naomi Campbell in January 2015.
10
When He Busted Out His Dad Dance Moves at Coachella
This will go down in history as one of the best, most cringe-worthy celebrity moments of all time. The star busted out a few dance moves while trying to stay unrecognizable at Coachella in 2014. Sorry, Leo, but we still see your glorious bod under the baggy polo and cargo shorts.
11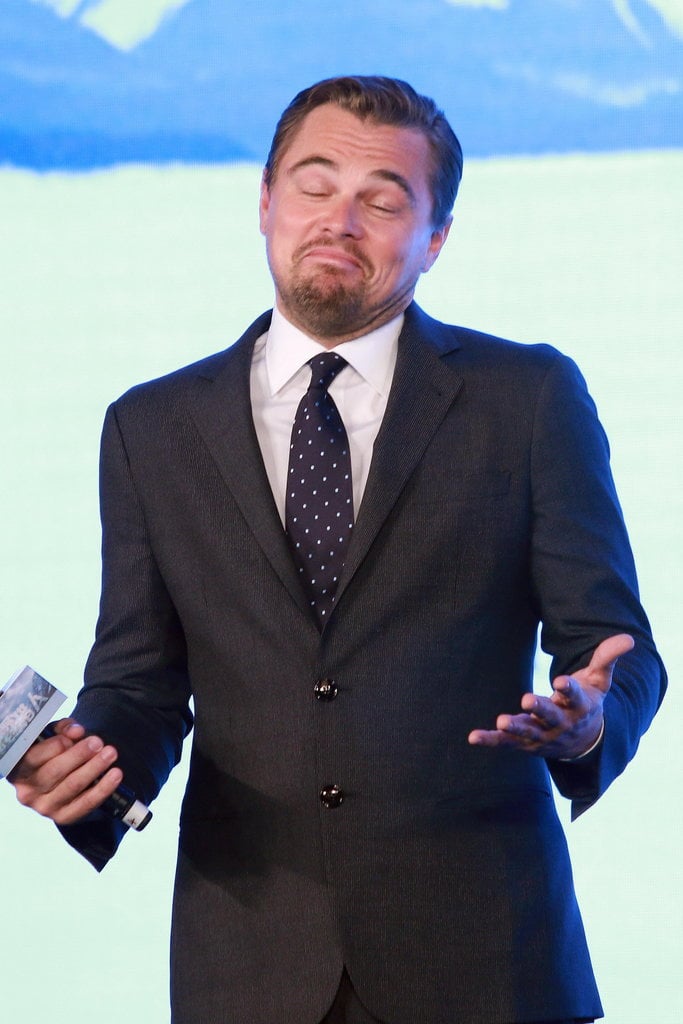 When He Made Silly Faces Just Because He Felt Like It
Leo was in quite the goofy mood when he made an appearance at a press conference for his film The Revenant in Beijing in March 2016. He pulled a slew of funny faces, once again proving that he will always be one of our biggest crushes.
12
When He Was Like a Boy on Christmas Morning After Winning His Oscar
OK, so maybe the rest of us haven't won an Oscar, but we've all definitely geeked out over something the same way Leo did while watching his award get engraved. SO cute.