How Well Do Meghan Markle and Princess Eugenie Get Along? The Answer Might Surprise You
Meghan Markle officially joined the royal family in May 2018, and in the months since, she's made her mark with her first royal tour alongside Prince Harry and her first solo project. But the latest headlines have been more about how she fits in with the rest of the royals. It was previously reported that she gets along well with most members of the family — yes, even Kate Middleton! — but in recent months, there have been rumors of drama. We'll most likely never know what's really going on between the Duchess of Sussex and her in-laws, and that goes for her relationship with Princess Eugenie, too. But don't assume there's anything but friendship there.
Given the close bond between Eugenie and her cousin Harry specifically, it's easy to imagine that Meghan would be buddies with Eugenie as well. And reports support this: she was one of the first in the royal family to meet Meghan and apparently told others that she thought Meghan and Harry "were the perfect match."
The couples got along so well that Eugenie and her now-husband, Jack Brooksbank, even traveled to Canada (while Meghan was living there filming Suits) to attend a Halloween party at a Toronto nightclub with Meghan and Harry in 2016, well before Harry publicly confirmed their relationship. In the time since, the pairs have reportedly gone on even more double dates in London.
Currently, the pairs live near each other in Kensington Palace (though that will change when Harry and Meghan move to Windsor next year) and share many of the same friends. Eugenie's husband is said to be close with Harry through their mutual friend Guy Pelly. Plus, as a UK ambassador for Casamigos tequila, Jack has a strong relationship with George and Amal Clooney, who attended Harry and Meghan's wedding and were invited to, but unable to attend, Eugenie and Jack's.
They're just two of Eugenie's many famous friends, which certainly means there's more overlap with Meghan's American circle, including designer Misha Nonoo, who is close with both women.
For further proof of their bond, one can look to how Princess Eugenie handled Harry and Meghan's big announcement at her October nuptials. When Harry and Meghan chose to share their baby news with family at the wedding, there was potential to royally piss off the bride. You know, stealing the spotlight on her wedding day and all.
While the reveal reportedly upset Eugenie's mom, Sarah Ferguson, there were no substantial reports that Eugenie took issue. In fact, Eugenie "liked" a photo of Meghan on a fan Instagram account days after the public baby announcement, perhaps to dispel even the slight rumblings she may have been upset.
With all the evidence pointing to Meghan and Eugenie's friendship, it's interesting that they haven't been photographed together more, but it could easily be a result of limited opportunities due to their busy schedules. Remember, Meghan's only been involved with the royals for little more than two years. Hopefully the women have more chances to pair up and strengthen their bond as Meghan becomes more involved in royal responsibilities.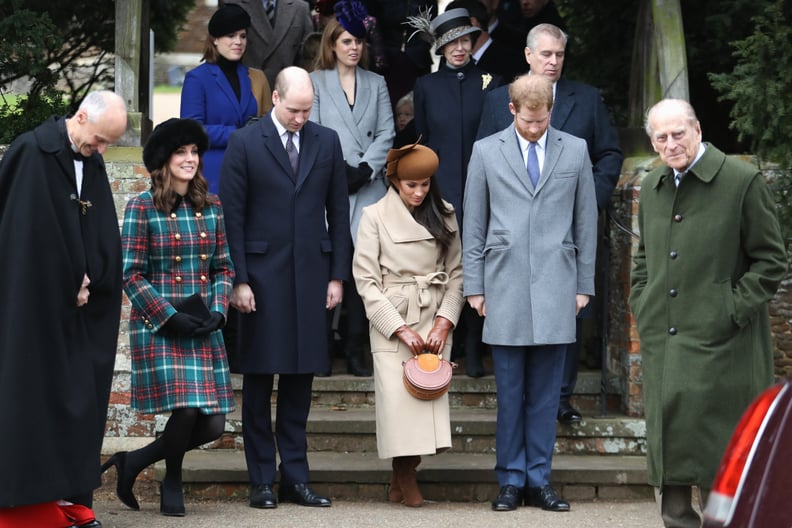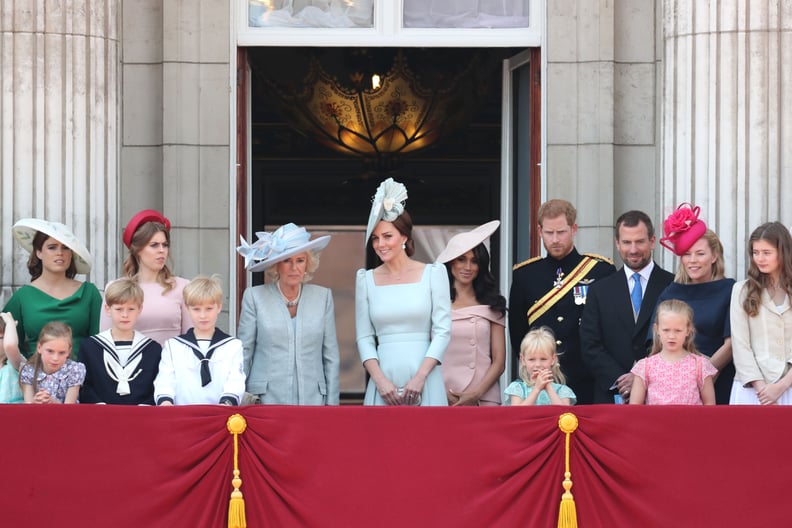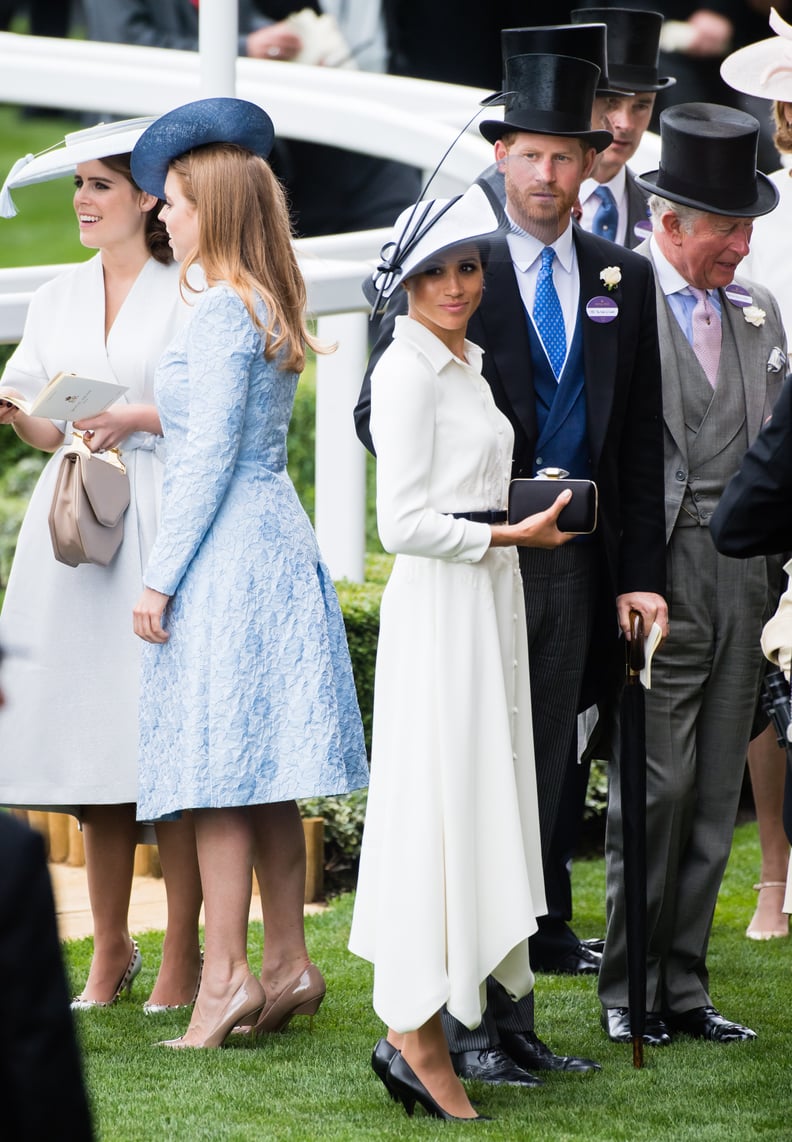 Meghan mingled near Eugenie and Beatrice at her first Royal Ascot appearance in June 2018.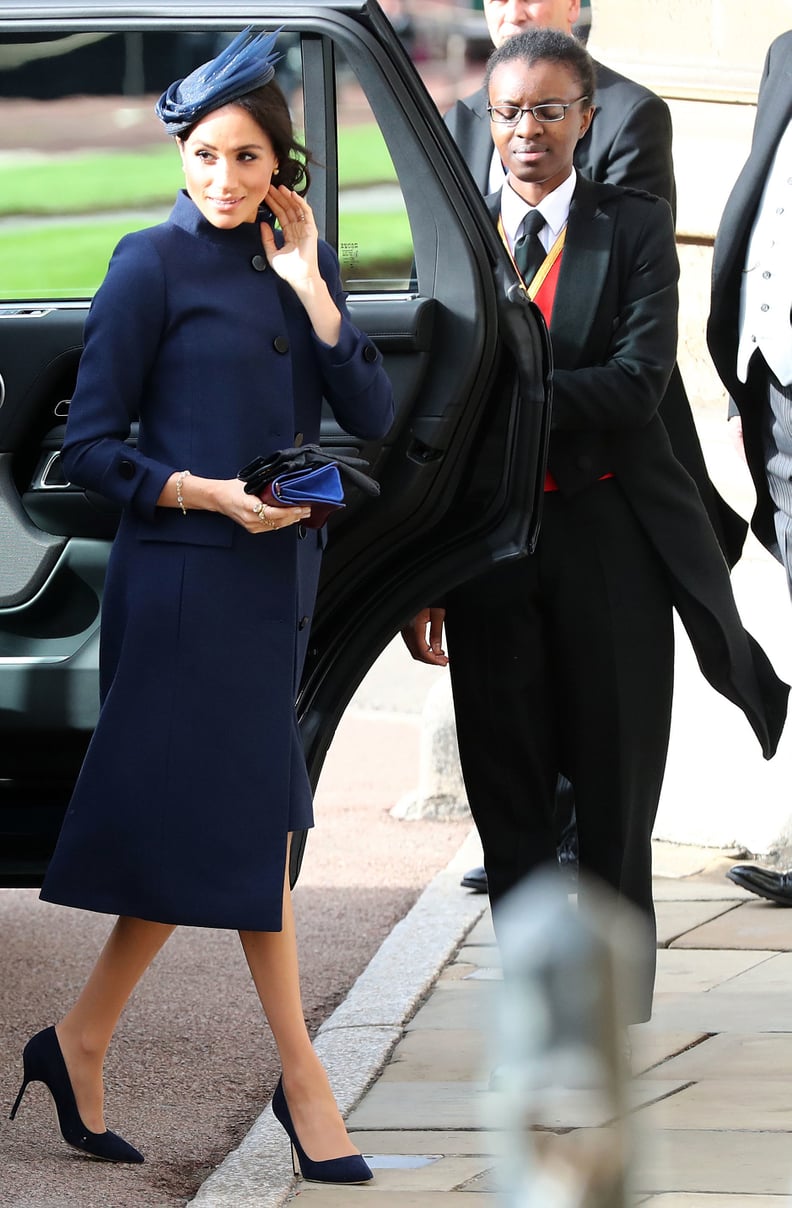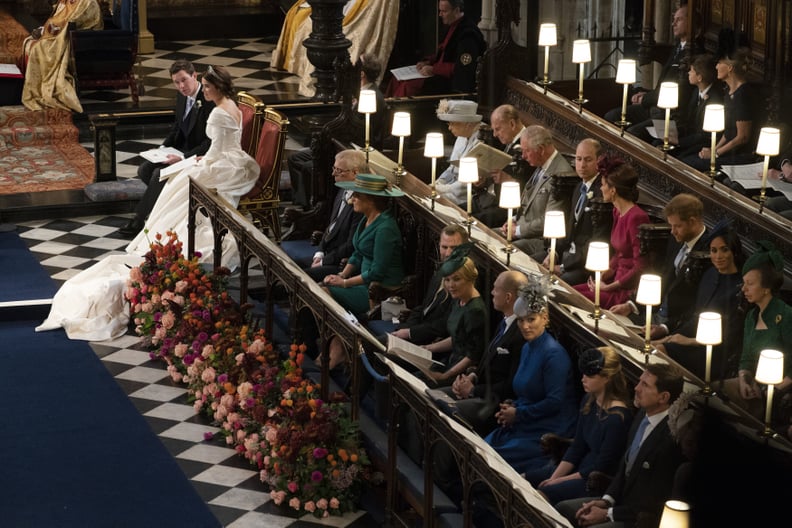 Meghan was placed next to Harry at St. George's Chapel while the bride sat at the altar.