Bachelor in Paradise's Dean Unglert Has a Mustache, So Let's Appreciate It For a Sec, Shall We?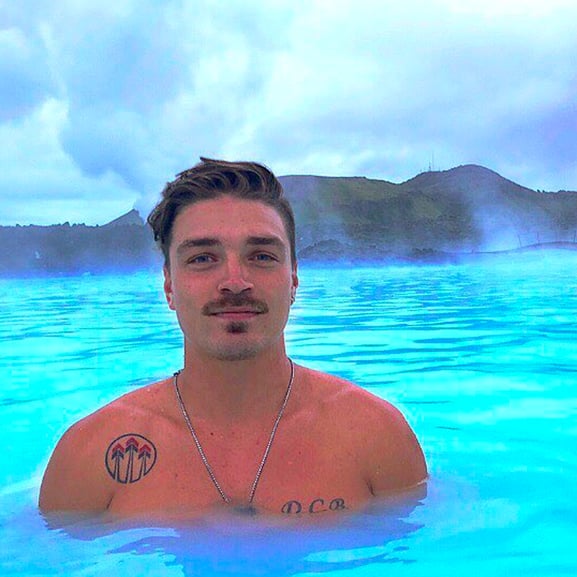 When some women go through an emotional time, they get a haircut. When some men experience it? They grow a mustache. OK, so maybe that's not why Dean Unglert from Bachelor in Paradise decided to sport one, but we support his facial hair look.
You might remember Dean from season four of BIP where he was in a messy love triangle. Maybe things will be less dramatic his second time around, right? Well, that might be difficult, since one of the women in that love triangle, Kristina Schulman, is also back in Paradise. There's no way we'll be away from our TVs on Monday and Tuesday nights this Summer.

When He Almost Made Us Miss That Panda in the Background
When We Wish He Saved Us a Seat For That Sunset
When He Killed the Golfing Game With a Hole in One
When He Took the 'Stache on the Road
When He Made Us Jealous of His Cuddle Buddy
When He Rocked a Simple Pink Tee in Japan
When He Dressed the Part Perfectly For Coachella
When He Channeled His Inner Michael Scott
When He Made Us Stare at His Classy Tux
When He Bravely Went on a Hike in a Light-Colored Shirt
When He Showed Off His Bromance With Fellow Bachelor in Paradise Alum, Jared Haibon
When He Didn't Let the Rain Ruin the Cherry Blossom Views
When His Body Distracted Us From the Unbelievable Blue Water in the Background
When He Suited Up For the Biggest Leap of His Life
When We Couldn't Tell Who Was More Hairy
When Dean Looked Better Than the View
When Not Even a Windy Boat Ride Could Make Him Look Bad
When He Channeled His Animal Instincts in Palm Springs
When He Even Looked Good in Scuba Gear
When He Showed Off His Pearly Whites With His New Koala Friend
When He Made Us Believe That Orange Is the New Pink
When His Love For Animals Made Us Love Him More
When He Looked Even Steamier Than the Blue Lagoon
When His Mustache Worked Perfectly With the Scenery
When Dean Gave Us a Look at His Impeccable Jawline
When All He Wanted For Christmas Was a Mustache Comb
When He Lost a Fight With Some Paint
When He Reminded Us to Crack a Smile