What Did Dean Do to Kristina on Bachelor in Paradise?
Bachelor in Paradise and Beyond: A Timeline of Dean and Kristina's Relationship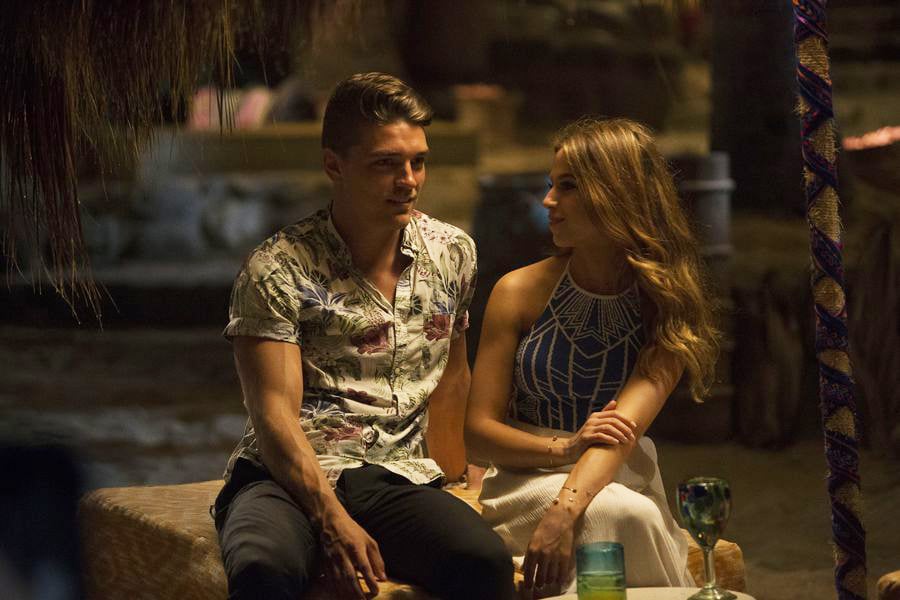 Bachelor Nation couldn't get enough of Dean Unglert, even after Rachel Lindsay let him go after hometown dates on The Bachelorette. He had a baby face and a complicated family situation, and overall he was just a sweet and relatable guy — that is, until he went on Bachelor in Paradise and appeared to be a total f*ckboy.
Dean quickly had a connection with Kristina Schulman, the smart Russian beauty who is so much more than a pretty face. Kristina asked him on a date and the two hit it off right away. But everything changed when Danielle Lombard, known as D-Lo, got to Paradise. Spoiler alert: Dean is not with either of the women and has moved on to the newest show in the franchise, The Bachelor Winter Games.
Here's what went down and where the love triangle stands now.
D-Lo arrives in Paradise. At this point, Dean and Kristina have already had their fair share of kisses and are a couple-esque duo in Mexico. When production is halted due to the Corinne/DeMario incident, they just stay together, going on a road trip. Things change when D-Lo arrives, because everyone who comes to Paradise after the initial bunch is welcomed with a date card. So D-Lo uses hers to ask Dean out, and he goes.
Things start becoming complicated as Dean tries to talk to both women. Maybe you've been in a similar situation, but you probably didn't have to live in the same house as the other person who wanted to date your guy. Dean and Kristina aren't an actual couple, so they can both do whatever they want. However, it's totally handled the wrong way.
Dean and D-Lo make out in the pool . . . while Kristina is right there. Just like in real estate, location is everything. And the two pick a horrible place to get their romance on. Kristina is incredibly upset and hurt, as she should be.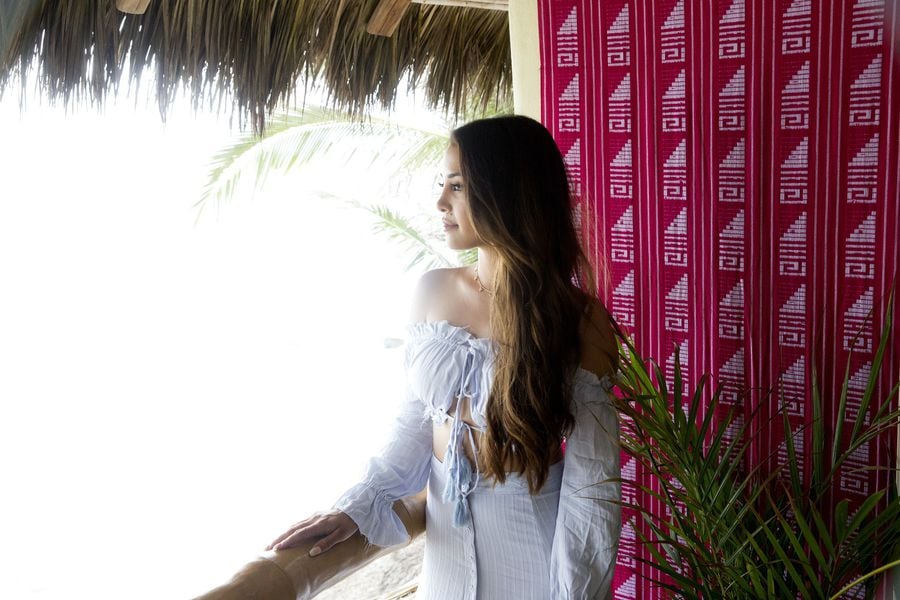 Kristina announces she is leaving Paradise. It's her turn to give out her rose, but instead she tells the other singles that she is leaving and wants someone who will show her that she's valued, respected, and put first in a relationship. Dean walks her out, says goodbye, and goes back to the rose ceremony, where he accepts D-Lo's rose.
Dean breaks up with D-Lo on the last day in Paradise. He confesses that he still has feelings for Kristina, and he wants to try to fix things with her. So the two leave separately.
Dean posts a picture of him and Kristina on Instagram, with the caption, "You were out of my league." Kristina says that she didn't think too much about it and believes it was in reference to a song by Fitz and the Tantrums that they both liked.
Dean confesses on the finale aftershow that he loved Kristina while on BIP. Well, what timing you have there, Dean! He confirms that he "loved" Kristina while on the show. When Kristina goes on Ben Higgins and Ashley Iaconetti's podcast, Almost Famous, she says that Dean may have said something similar to her before giving her a rose one episode. That was part of the reason she stuck around, but now it just seems too late.
The trio appears on The Ellen DeGeneres Show. And yeah, it is super awkward. But Ellen doesn't hold back, confirming with Dean that he hurt two women. At the end, when she asks Kristina if she would ever consider getting back together with him, she says, "Only if this guy learns from his mistakes." Hmm . . .
Kristina goes on Dean's podcast. And again, it's awkward. Appropriately titled Help! I Suck at Dating, Dean jumps right in and asks her what makes him a "sucky" dater. She jokes that "the list is endless," but continues by talking about his communication skills (or lack thereof). The two continue the conversation, but the podcast ultimately ends on a good note. So it seems like the two are OK and can be friendly with each other. Kristina also says that she doesn't "really have anything against Danielle," and while she admits that it is awkward, she knows they'll be around each other so they'll both have to get over it.