Sam Smith first broke onto the music scene in October 2012, when he was featured on Disclosure's single "Latch," and boy, has he changed since then! After six years in the industry, four Grammy awards, two albums (his second record, The Thrill of It All, drops on Nov. 3, 2017), and innumerable performances later, Sam has become a household name.
Although you might recognize Sam more now than when he first started out as a 20-year-old British singer, he has actually evolved a lot over the last few years. You might think that isn't a lot of time, but in the "Too Good at Goodbyes" singer's case, it's definitely enough time to make major style changes — especially when it comes to his hairstyle.
With 10 photos, we can prove that Sam has changed more than you'd expect — we've loved him throughout every wardrobe switch, hair change-up, and record drop.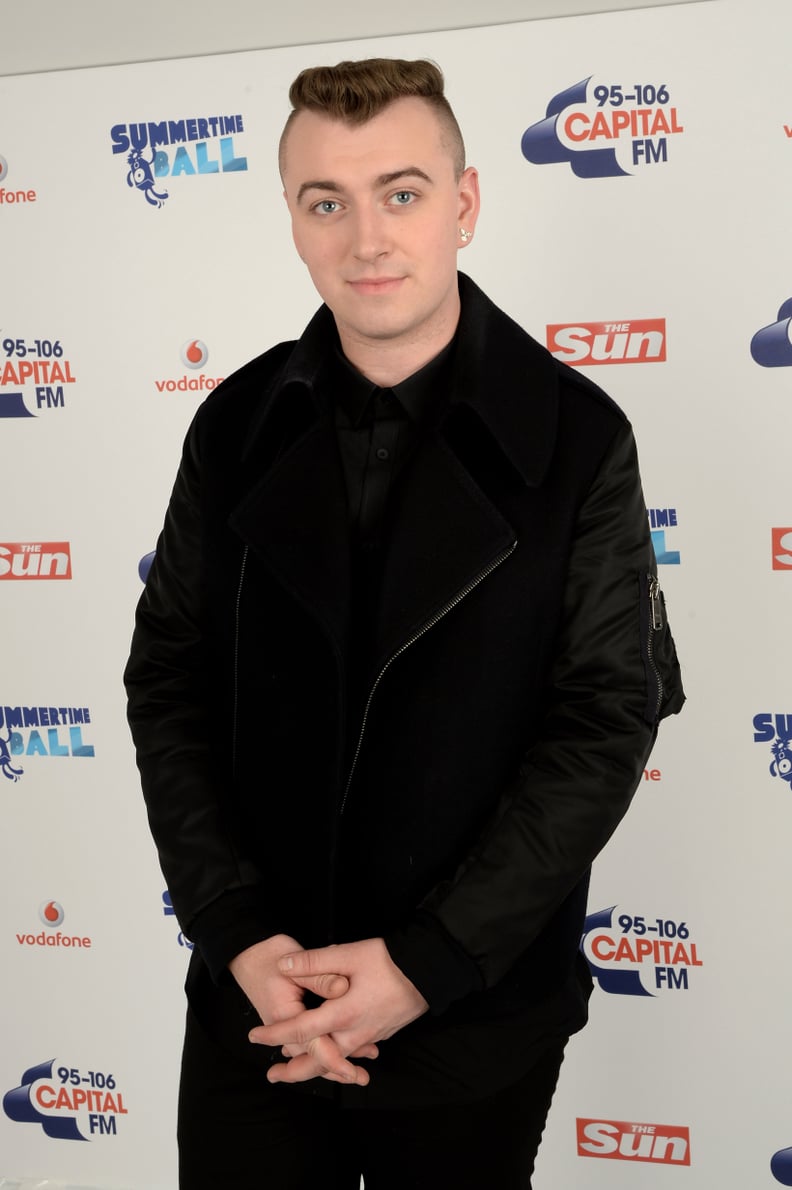 June 2013
Sam started his music career with a feature on Disclosure's "Latch" in October 2012. He was then featured on Naughty Boy's "La La La," which was Sam's first number one single in May 2013. By June, Sam was performing at big venues like Wembley Stadium in London, where the British singer posed ahead of playing at the Capital Summertime Ball.
PS — we will never forget Sam's hair throughout the beginning of his career. Just look at that British haircut!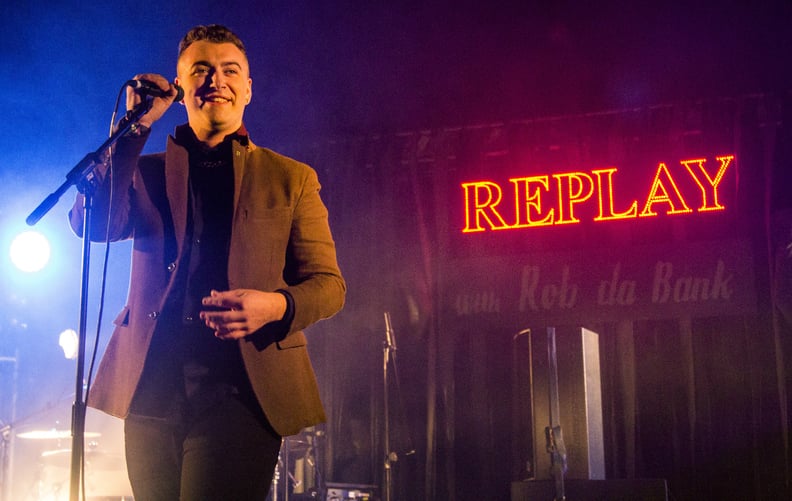 September 2013
In September, the "Stay With Me" singer took the stage at the annual English music festival called Bestival on the Isle of Wight. He looked dashing in his sport coat, a style which we've come to know and love from him. The next month, Sam released his first EP, titled Nirvana.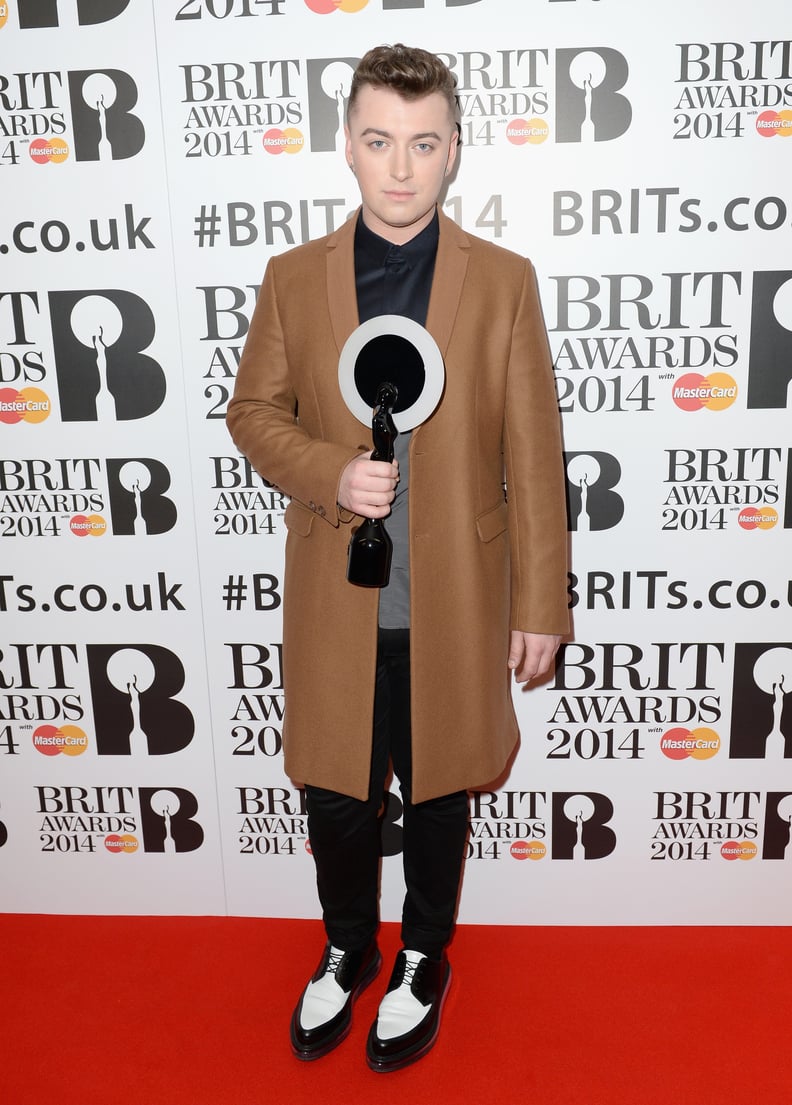 January 2014
After releasing his four-track EP in October 2013, Sam was nominated for two Brit Awards and the BBC's Sound of 2014 poll. In January, he attended his first Brit Awards and took home one of two awards that he was nominated for. He won the 2014 Brit Critics' Choice Award and began his long history of winning big music awards.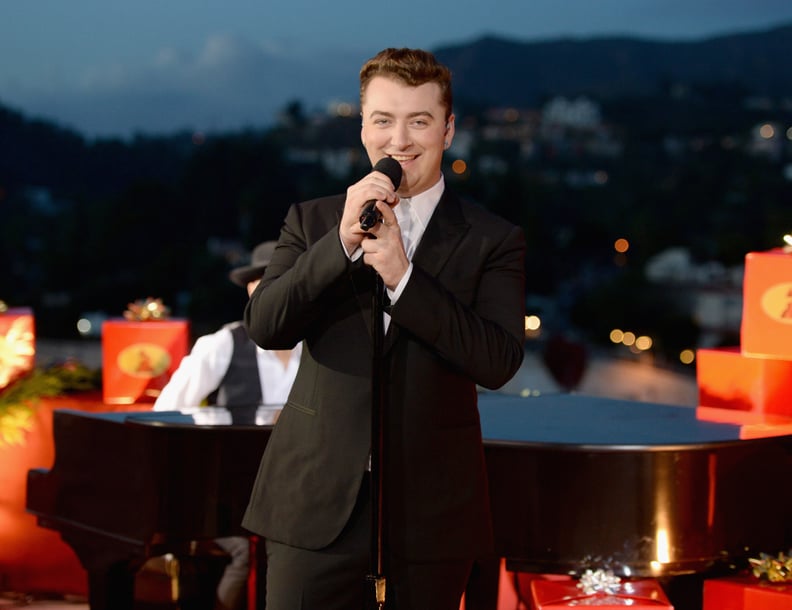 December 2014
The "Lay Me Down" singer had a big year in 2014, releasing his debut album In the Lonely Hour in May. The third single off this album, "Stay With Me," reached number one on the US Billboard Hot 100 list as well as the UK charts. By December, Sam was a big name in both the States and the UK, which is what led him to performing at A Very Grammy Christmas in Los Angeles — clearly he was all smiles — and he was also nominated for six Grammy awards.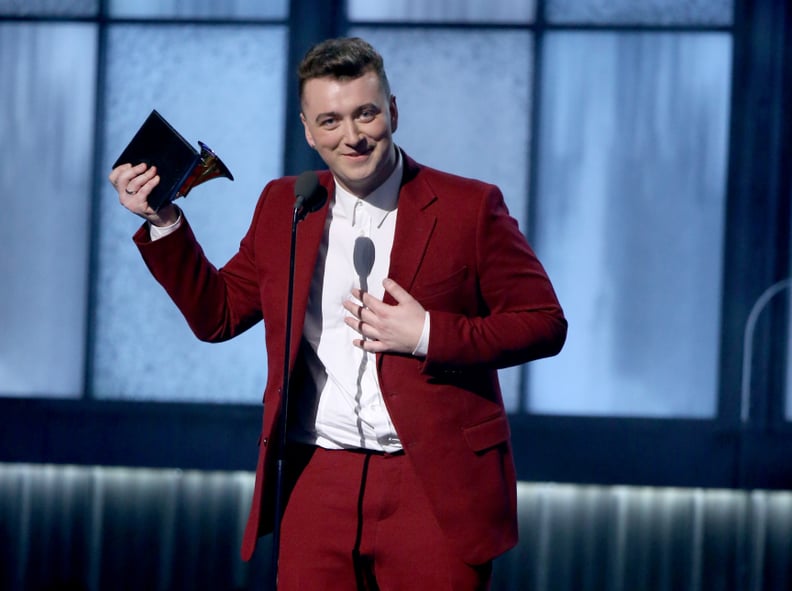 February 2015
Could the 25-year-old singer be any more dapper in this red suit? It was the perfect look for the singer's first Grammy Awards, at which he won big. In addition to performing at the 57th Grammy Awards, Sam won four of the six categories he was nominated for. He took home the megaphone trophies for best new artist, record of the year, song of the year, and best pop vocal album.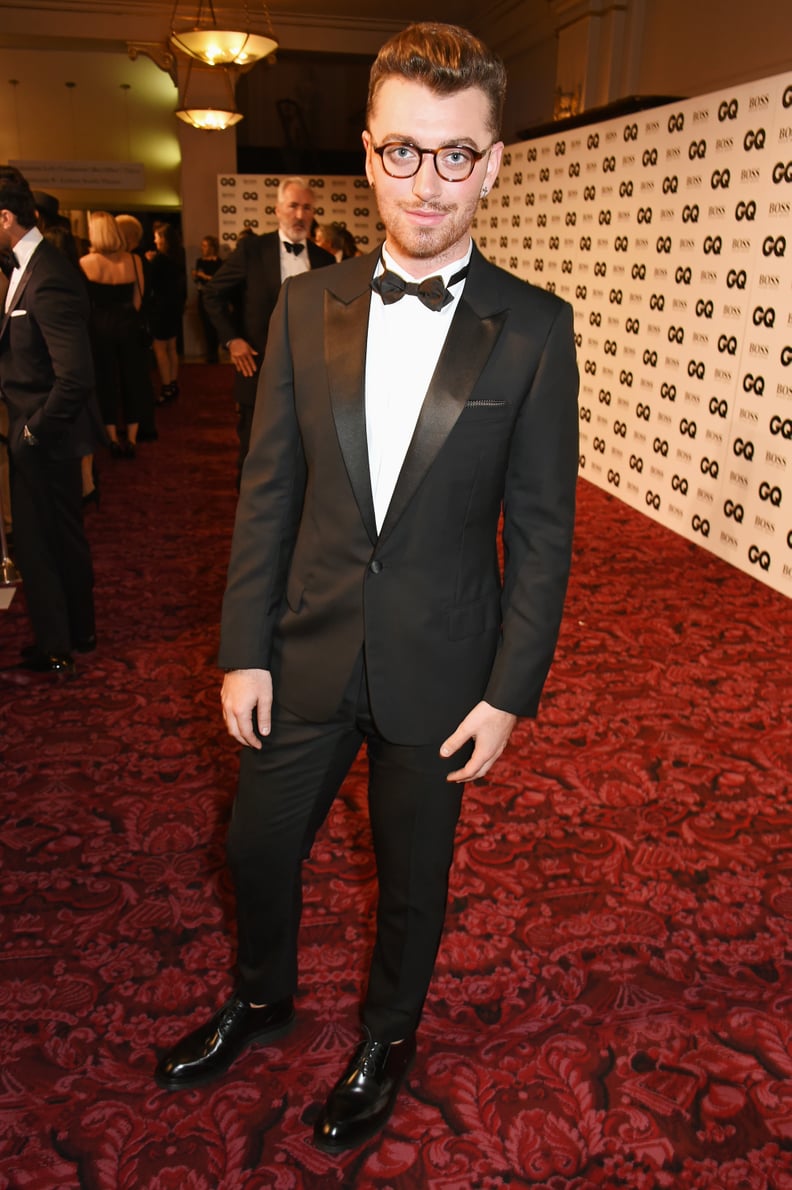 September 2015
After his Grammys appearance, the "I'm Not the Only One" singer revamped his diet and showed up slimmer and slimmer throughout 2015. "When I was at school and wasn't having a great time or when music wasn't going very well. I would eat," he told 60 Minutes Australia at the time. "Eating would make me feel better. When I felt lonely, I would eat."
When he arrived at the GQ Men of the Year Awards in September, he looked like a whole new man — more luscious locks included. Plus, he proved he can pull off glasses.
November 2015
This was another big year for the British singer, who won two awards at the 2015 Brit Awards and three Billboard music awards (for top male artist, top new artist, and top radio song artist). By the end of the year, Sam was a major star . . . and sporting facial hair.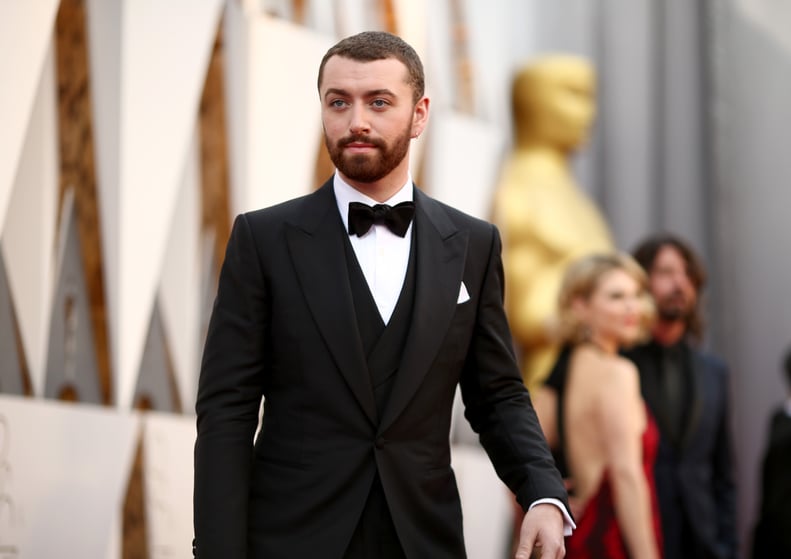 February 2016
In February, Sam showed off an even slimmer figure, more facial hair, and a buzzed haircut as he attended the 88th Annual Academy Awards in Hollywood. That night, he took home the Oscar for best original song for "Writing's on the Wall," which he wrote and performed in the 2015 James Bond film Spectre.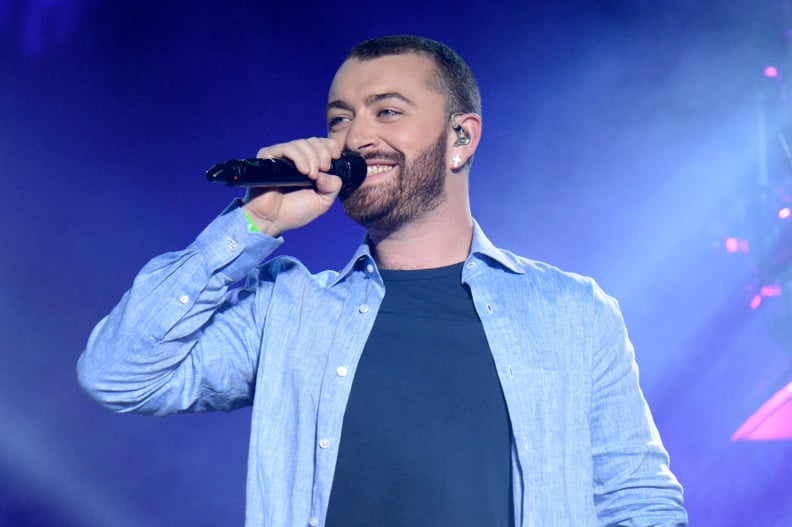 April 2016
The singer took the stage of another music festival in April 2016. He performed at the Coachella Valley Music and Arts Festival, and despite the fact that it's very hot each year, Sam looked happy and cool as he sang for his fans.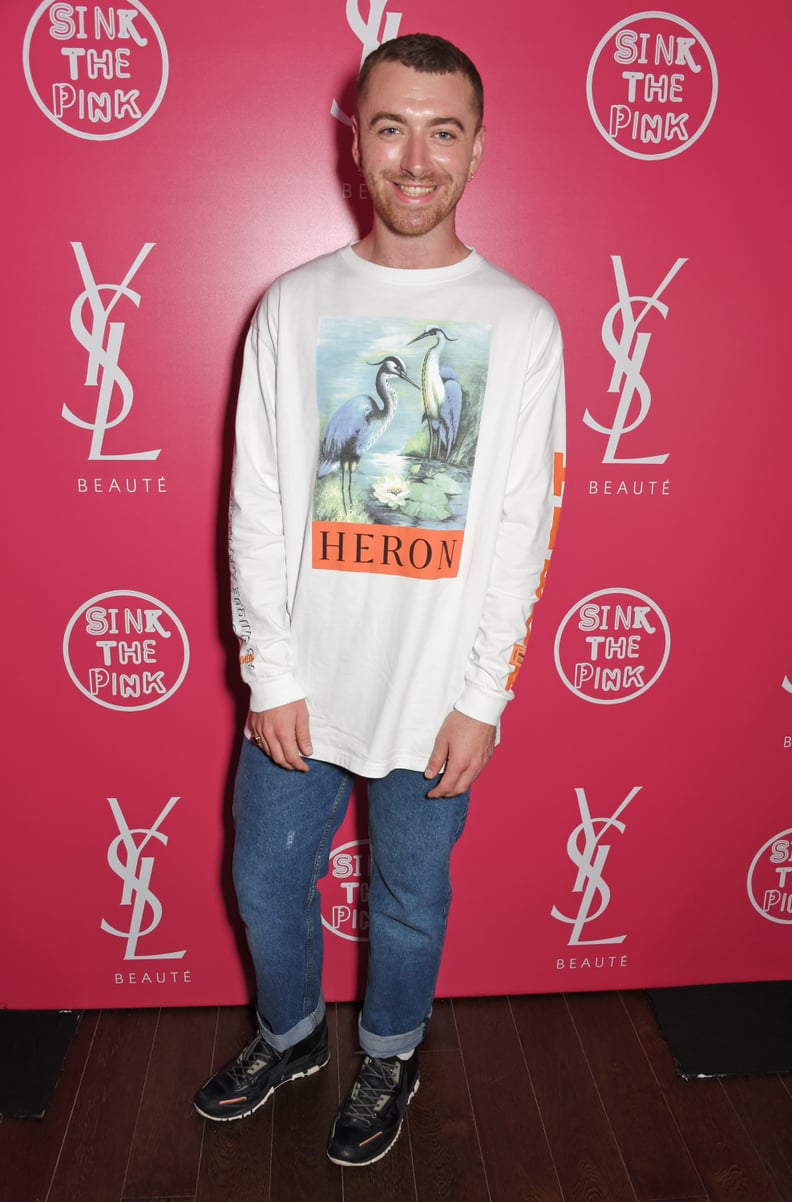 August 2017
Now, in 2017, Sam is looking happier than ever. He has lost 50 pounds over the past two years, and he owes it in part to becoming a "gym junkie," Billboard recently reported.
In addition to looking handsome and fit (as you can see at the YSL Beauty Beach Club Party that happened over the Summer), Sam is about to release his sophomore album. The Thrill of It All will drop on Nov. 3, 2017, so mark your calendar!