Sarah Ferguson Hit Peak "Mother of the Bride" During These 10 Seconds at Eugenie's Wedding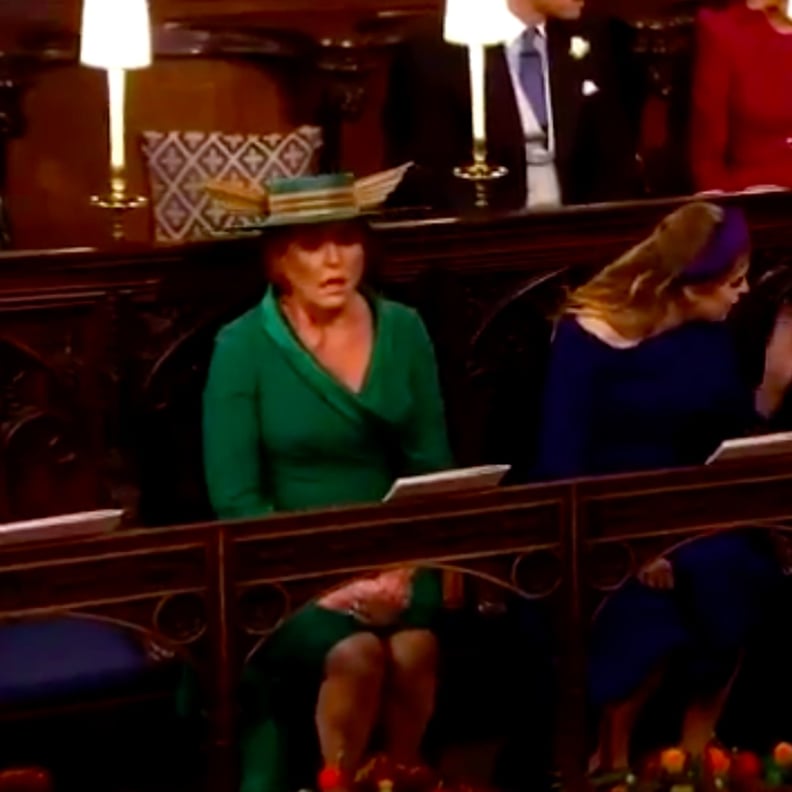 It's been some time since Sarah Ferguson, aka Fergie, aka the Duchess of York, has been in the spotlight following her divorce from Prince Andrew in 1996, but boy did we miss her Fergalicious moments. After reportedly being "very involved" in the planning of Princess Eugenie's wedding to Jack Brooksbank on Friday, Fergie spoke on behalf of all mothers of the bride ever when she let out a deep sigh before the ceremony began.
Charlie Proctor, editor in chief of Royal Central, captured the iconic moment, and well, we'd look the same way if we planned our daughter's wedding and had to face our ex-husband's entire family at an internationally televised event. But like always, Sarah handled it fabulously. Despite Prince Philip and Sarah's rocky past, the mother of the bride sat in the first row alongside her ex-husband and older daughter, Princess Beatrice. The divorcees have remained exceptionally close since their split.
Let's all take a deep breath on behalf of Fergie, who sailed through her daughter's wedding like a true duchess in the face of potential drama! Read on to see the motherly moment and more photos of Fergie that truly show off her lively personality at the wedding.
The Mother-of-the-Bride Moment